I am so picky when it comes to mascara. It seems like I've tried so many but have only been really impressed with a few. So, it's rare when I find a mascara that I feel is worth mentioning.  
Rimmel Scandal Eyes Show Off 
is worth a mention in my opinion. I picked this up at CVS about a month ago and have been using it ever since.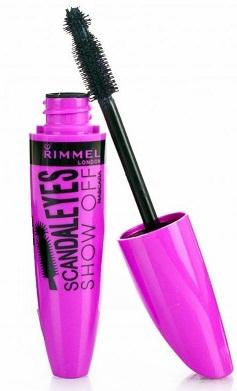 Rimmel Scandal Eyes Show Off Mascara; $6.99 at drugstores
The selling point of this mascara is the unique flat brush with the round bristly ball at the end. According to Rimmel, the flat side of the brush is what gives you the volume and the ball tip is for lifting and defining. I can honestly say that I agree. The round ball at the end is also good for getting those hard to reach lashes in the corner.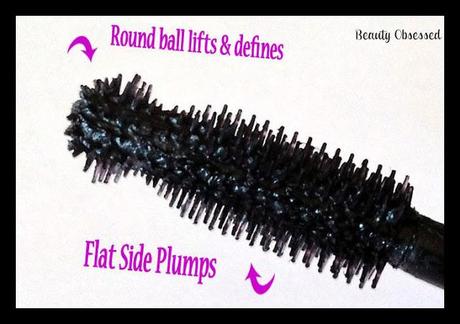 One of the reasons I like this mascara is because the application is super easy, no mess, no clumps or anything even after two coats. In the before picture below my lashes are curled with no mascara and the after picture is with two coats. I only have a very light coat on my bottom lashes. (Sorry about the pictures guys, I don't know why the rims of my eyes look so pink and scary).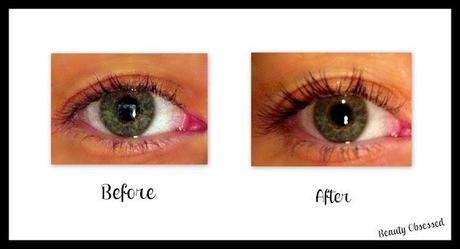 Overall, I like this mascara, I mean it doesn't look like I have false lashes or anything but it does the job. It gave me length, some volume and the ball tip is excellent at separating my lashes. It stays put and my lashes look exactly the same at the end of the day. Oh, and you have to love the bright purple packaging, at least I do. I feel like Rimmel's products are usually hit or miss so it's nice that this is actually a hit. You can't beat the price either, I got mine at CVS for $6.99. 
Have you tried this mascara, if so what do you think?
Click the links below :)
Follow via GFC
Follow me on Twitter
Like my Facebook Page
Follow me on Bloglovin