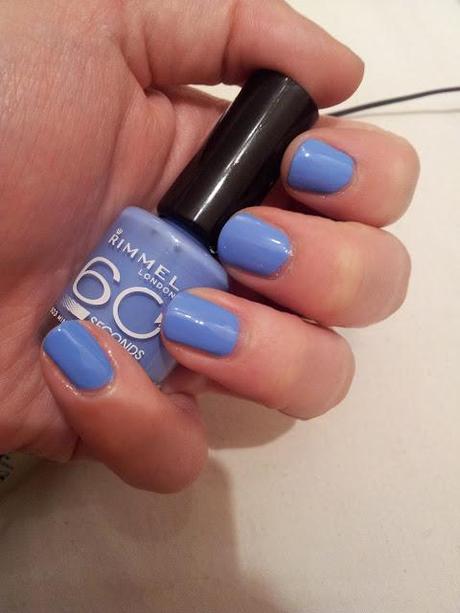 Rimmel have have just launches some new shades and as soon as I saw 'Mind The Gap, Victoria' I knew I would love it. It is a bright blue but still with a pastel hew to it. It is one of the 60 second polish which have a big brush on them and applies like a dream. This was fairly opaque in one coat but I would say it needs two as it is a little streaky. The lasting time on it is fantastic. I have have had this on for nearly a week and its only just starting to chip.
I have had so many compliments on the colour, a least once a day a customer at work or a friend says how lovely the color is, it is a real eye catcher and perfect for summer. (Let's hope the sun stays around for September too) 
You pick this up at boots and is on off for £2.19 at the moment. (This offer ends on the 3rd September)
Have you tried this, what do you think?