I am having a major girl crush on Rihanna right now.
Whenever she goes for a short hair style, I always find her so much more gorgeous, and she always makes me want to chop my hair off too!
Well, it seems that US Vogue is feeling the love for this sexy songstress too, and have landed her her second cover.
Her first cover was back in April 2011, when she was sporting luscious red locks and a shimmering Chanel gown. Check it out below.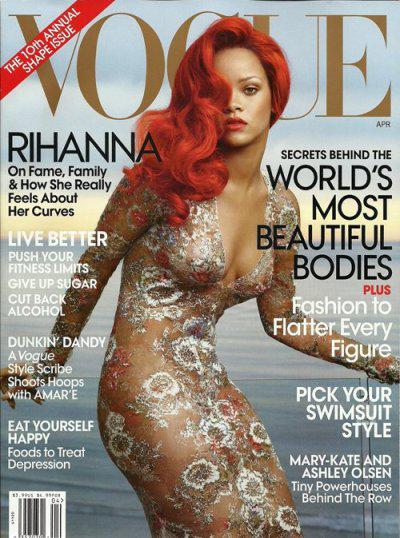 This time, Rhi Rhi is rocking a more demure look. A gorgeous cropped, pixie style and a beautiful red dress and matching red pout. Here it is: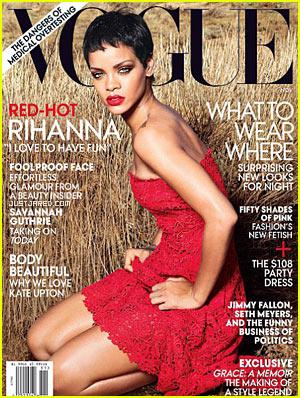 This sweet cover was shot by renowned photographer Annie Leibovitz and scores an A+ with me!
What do you think of Rihanna's second Vogue cover? Enjoy x