The Little A's were recently sent some great toys from the Chuggington Wooden Railway sets by Tomy.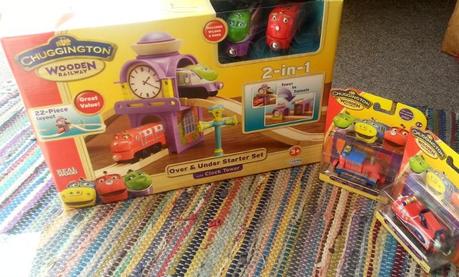 First up was The Over and Under set which features a Clock Tower which can be stacked as a tower or unstacked to create two separate tunnels. The set also comes with Wilson, Koko and Vee. In total this great set has 22 pieces.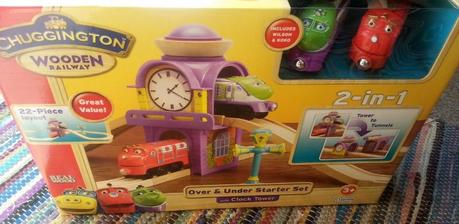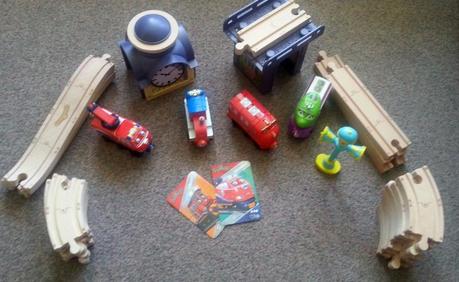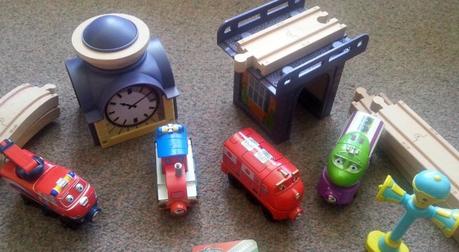 We were also sent two additional trains including Chuggineer Patroller Calley and Jackman.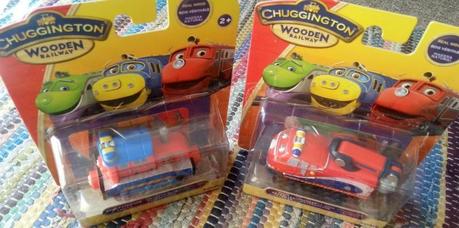 On opening the boxes I was impressed with the quality and feel of both the track and engines. We have had a few different makes of wooden train sets over the years and I would say the quality is definitely on a par with the higher branded sets such as Brio and Big Jigs.
The track was easy to set up (with the instructions provided) and formed a nice sized figure of 8 track with a slope for added fun! Although the set is meant to be set up in the figure of 8 track you can let your little ones use their imagination and create different, small tracks.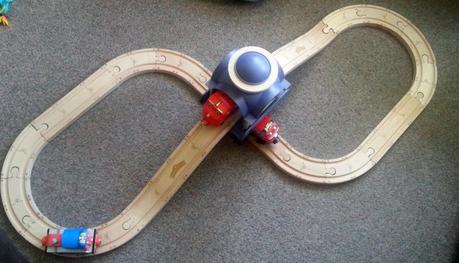 The trains were easy to push around the track and fit together well with the magnet attachments. What I really like about the trains is how big and chunky they are. Some of Little Mr A's other trains, are quite small and used to be quite tricky for him to push around the track. Little Miss A has had no bother with these. They are the perfect size for her little hands to be able to get a good grasp of to push around.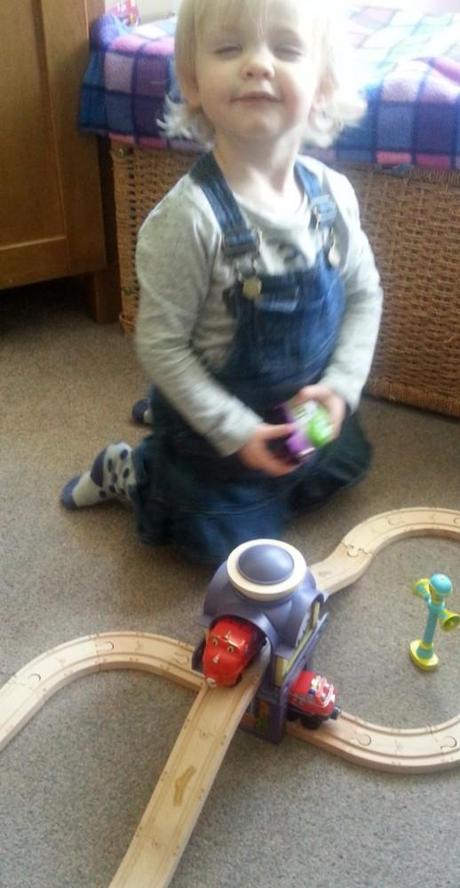 With them being so big and chunky they are also very robust and will hold up to a lot of train crashes (inevitable when you have young children!).
We have tried out the track with some of Little Mr A's other pieces and found that although the track fit really well with the Brio and Big Jigs tracks, they did not fit as well with the IKEA tracks he has. All of the trains he has did join together with the Chuggers though using the magnets and we had a rather long line of trains going around the track!
Although the sets say for ages 3 and over, Little Miss A has enjoyed playing with them too and I have no fear about her harming herself with any of the pieces as there are no small pieces that are going to break off that she could put in her mouth.
Both of the Little A's have enjoyed playing with the train track and I can see it being well loved for a long time.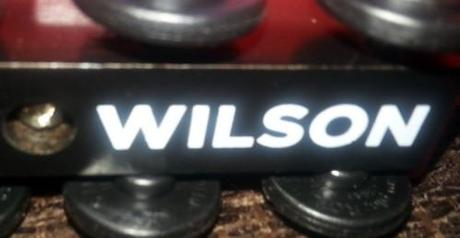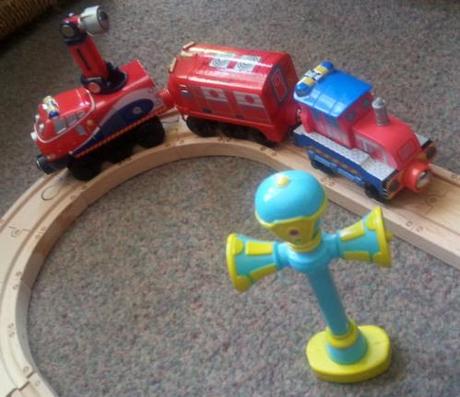 I would highly recommend this to any young train and Chuggington fans, I am sure they would have hours of fun with the sets!

Stay at Home Mum to two children - Little Mr A born in 2008 and Little Miss A born in 2012. Blogging my way through dirty nappies and school runs!