I spent most of the day on Saturday baking lots of little treats, from samosas to scones. I made some things for the freezer as I like to have a stash to pull out in a nibble emergency and others to enjoy over the weekend.   These savoury nibbles were a last minute decision as I had half a pack of filo pastry leftover.  They make ideal finger food and are best eaten warm.
Recipe taken from Good Food.
You will need;
300g young spinach
1 large onion , sliced
butter
1 garlic clove , crushed
250g tub ricotta
zest 1 lemon
3 tbsp parmesan , grated
6 large sheets filo pastry, unrolled and cut in half lengthways.
Heat the oven to 200C/fan 180C/gas 6. Chop the spinach. Cook the onion in a knob of butter with the crushed garlic until softened. Add the spinach to the onion and cook until wilted. Leave to cool.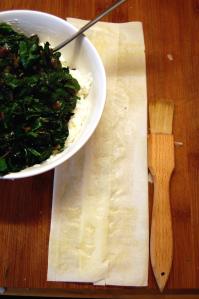 Mix the ricotta with the lemon zest and grated parmesan, then stir the onion and spinach into the ricotta mix and season.  Melt 50g butter and brush a pastry rectangle with the butter, cover with another and brush again.  Put 1 tbsp of filling along the shorter edge of the pastry, fold over the longer edges to secure the filin and roll.  Brush again with butter.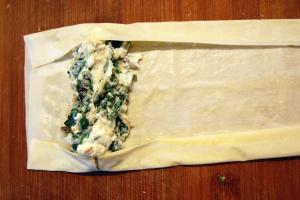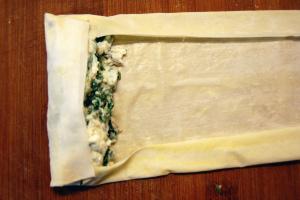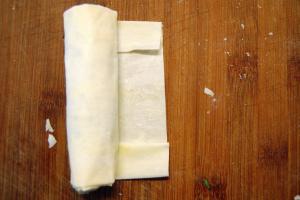 Bake for 15-20 minutes.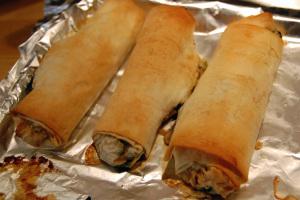 Serve warm from the oven.