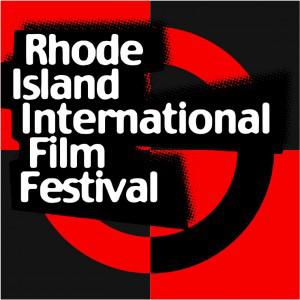 Here are the winners of the Rhode Island International Film Festival 2012. I'm glad to know I have some taste since I was able to pick out the winning short for the festival with ASAD.
(Providence, R.I. • Aug. 12, 2012) – FLICKERS: Rhode Island International Film Festival (RIIFF)
proudly announced the award winners from its 16th annual festival, on Sunday, August 12th at the annual Awards Ceremony held at The Vets in downtown Providence, RI. Held from August 7-12th, 2012, the Festival had another record-breaking year in attendance for ticket buyers and filmmakers.

Two hundred feature length, documentary and short films – from 51 countries, and 32 states in the United States – were screened over a six-day period at locations throughout the state of Rhode Island. Films have been selected from a record entry base of 4,717 submissions. The Festival presented 28 World Premieres and 26 North American/United States Premieres.
"It's simply been an incredible year for us," said George T. Marshall, RIIFF's Executive Director. "Thanks to the amazing partnership we forged with Steven Feinberg and the Rhode Island Film & Television Office and sponsorships with the Providence Journal, Cox Communications and the City of Providence, filmmakers from across the globe were able to experience true Rhode Island hospitality. We had a spectacular lineup of provocative and engaging new films and a banner year for the Flickers' Forums.

"This year the festival registered more than 150 filmmakers from across the globe including Greenland, Italy, Canada, France, Belgium, Denmark and Norway. All in all, we achieved everything we set out to accomplish with this year's Festival and more."

RIIFF is one of only 75 film festivals worldwide that is accredited by the Academy of Motion Picture Arts and Sciences (AMPAS) the Opening Night has become a crowd-pleasing "Salute to the Art of the Short Film." This year, more than 800 people attended the event. RIIFF has seen 27 films that premiered at the Festival receive Oscar® nominations with six (6) winning the Award; most of the films were part of the Opening Night program. In 2011, five of the films that premiered at RIIFF went on to receive Academy Award nominations, and two wins ("The Shore" directed by Terry George and "The Fantastic Flying Books of Mr. Morris Lessmore" directed by William Joyce.)

The winner of the RIIFF Best Short Grand Prize holds a special honor: they become the Festival's
nominee for Academy Award consideration. The 2012 Grand Prize is "Asad" a South African/United States production, directed by Bryan Buckley that features an all Somali, refugee cast. The film is a coming of age fable about a Somali boy struggling to survive in his war-torn homeland.

The 2012 Flickers: Rhode Island International Film Festival was dedicated to the memories of RIIFF Lifetime Achievement Award winner (2009), acting legend Ernest Borgnine and Bruce W. Putney (1925 to 2012) the father of FLICKERS board member Duncan B.Putney. Bruce was a US Navy fighter pilot and R.C.A.F. pilot during WW2. He was the inspiration for the short film "Half Pint," written and directed by his son.

Beyond recognizing excellence in performance and craft in the festival's films, FLICKERS: Rhode Island International Film Festival (RIIFF) also honored actors, industry professionals, and exemplary partners with recognition awards.
BEST SHORT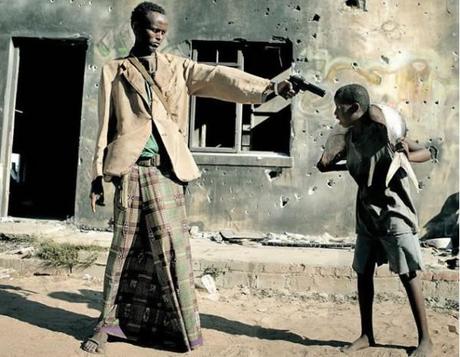 GRAND: ASAD | Bryan Buckley, South Africa/United States, 2011
First: Dva | Mickey Nedimovic, Germany 2012
Tied with: J'aurais pu être une pute (I could've been a hooker) | Baya Kasmi, France, 2010
Second: The Other Side | Khen Shalem, Israel, 2011
BEST FEATURE:
GRAND: Shouting Secrets | Korinna Sehringer, Switzerland/United States, 2011
First: Apartment in Athens (Appartamento ad Atene) | Ruggero Dipaola, Italy, 2011
Tied with: Funeral Kings | Kevin McManus, Matthew McManus, United States, 2011
BEST FEATURE DOCUMENTARY:
GRAND: Lost Years | Kenda Gee, Tom Radford | Canada, 2012
First: The Second Execution of Romell Broom | Michael Verhoeven, Germany/United States, 2012
Tied with:Kinderblock 66: Return To Buchenwald | Rob Cohen, Czech Republic/ Germany/Israel/
United States, 2012
BEST DOCUMENTARY SHORT
GRAND: HIRO – A Story of Japanese Internment | Keiko Wright, United States, 2011
First: Beijing | Christopher Messina, China, 2011
Tied with: Mr. Christmas | Nick Palmer, United States, 2011
BEST COMEDY SHORT
GRAND:The Extraordinary Life of Rocky | Kevin Meul, Belgium, 2010
First: Nonna si deve asciugare (Grandma must get dry) | Alfredo Covelli, Italy,2011
Tied with: Friend Request Pending | Chris Foggin, United Kingdom, 2011
BEST ANIMATION
GRAND:The Last Belle | Neil Boyle, United Kingdom, 2011
First: Nuru | Micheal Palmaers, Belgium, 2011
Tied with: Zing | Kyra Buschor, Germany, 2012
BEST EXPERIMENTAL
GRAND: Fraction | Alain Delannoy, Canada, 2012
Tied with: BELIEVEtheDANCE | Thomas Berg, Norway, 2012
BEST DIRECTOR
GRAND:La Part Céleste (On the Celestial Side) | Thibaut Gobry, France, 2012
First: Mannen fra isødet (The Devil's Ballroom) | Henrik Martin K. Dahlsbakken, Jan Mayen,
Greenland/ Norway/Svalbard, 2012
DIRECTORIAL DISCOVERY AWARD
Presented to a director whose outstanding work on a first short or feature film represents a new unique and compelling vision that will resonate well into the future
• Ballroom Dancer | Andreas Koefoed, Christian Bonke, Denmark / Germany/ Hong Kong/ Russian
Federation/United Kingdom, 2011
• Calcutta Taxi | Vikram Dasgupta, Canada/ India, 2012
BEST CINEMATOGRAPHY
GRAND: Pesaran-e-Buzkashi (Buzkashi Boys) | Director: Sam French, Cinematographer/DPm: Duraid Munajim, Afghanistan, 2011
First: Die Schaukel des Sargmachers (The swing of the coffin maker) | Director: Elmar Imanov,
Germany, Azerbaijan, 2012
RIIFF DIRECTOR'S CHOICE AWARD
Delivery | Amy Redford, United States, 2012
BEST SOUNDTRACK
Die Thomaner (St.Thomas Boys Choir) | Director: Paul Smaczny, Germany, 2012
BEST EDITING
GRAND: Forever in Hiatus | Andy Nguyen, Director; Chelvendra Sathieaanandha, Editor, Vietnam, 2012
BEST SCREENPLAY
GRAND: As You Were | Rene Frelle Petersen, Denmark 2012
First: The Farmer's Wife | Francis Lee, United Kingdom, 2011A.
RISING STAR AWARD
College: Dear Hunters | Zack Bornstein, USA/Czech Republic, 2012
Tied with: Dos au Mur | Miklos Keleti, Belgium, 2011
RIIFF INTERNATIONAL AMBASSADOR AWARD
Presented to a filmmaker whose work fosters communication, education and cultural understanding.
• Married and Counting | Allan Piper, United States, 2012
• The White Picket Fence Project | Marla Altschuler, Tamarin Kaplan, United Kingdom, Korsovo, South Africa, 2012
FLICKERS INTERNATIONAL VISION AWARD
Breaking down international cultural barriers through film.
Shanghai Strangers | Joan Chen, China, 2012
"HELPING HAND" INTERNATIONAL HUMANITARIAN AWARD
Given annually to a film or filmmaker that inspires social change, community outreach and strives for
bettering the world in which we live.
• StandUp | Louis McCullagh, Ireland, 2012
• I Once Was Blind | Charlene Chapman, Jeffrey Chapman, United States, 2012
PROVIDENCE FILM FESTIVAL
Presented annually to films made by filmmakers from the southern New England region.
GRAND: A Girl Like Her | Ann Fessler, United States, 2011
First: Cowboys and Dissidents | Will Maloney, Ireland, 2012
Tied with: Biba! One Island, 879 Votes, Benjamin Bloodwell, United States/ Northern Mariana Islands, 2011
FLICKERS' 30TH ANNIVERSARY AWARD
Presented to a filmmaker whose work exemplifies the best of the independent genre – a category of film that has come to define FLICKERS.
• American Songwriter | Michael Altman, United States 2012
• Memories | Joseph Procopio, Canada, 2012
ALTERNATIVE SPIRIT AWARD
GRAND: Rufus Stone | Josh Appignanesi, United Kingdom, 2012
Tied with: Hatch | Christoph Kuschnig, Germany, 2012
First: Neighbors | Rachel Goldberg, United States, 2011
Tied with: The Men's Room | Jane Pickett, United States, 2012
KIDSEYE INTERNATIONAL FILM FESTIVAL
GRAND: Piece of Cake | Susan Procopio, Katherine Procopio, Canada, 2012
First: Betrand the Terrible | Karen Farmer, Australia, 2011
GREEN PLANET AWARD
Celebrating the vision of man's shared humanity and achieving sustainability on our planet.
The Eyes of Thailand | Windy Borman, United States/ Thailand, 2012
VORTEX SCI-FI & FANTASY
GRAND: Shhh | Freddy Chavez Olmos and Shervin Shoghian, Canada/ Mexico, 2012
First: Small Time | Ged Murray, Ireland, 2012
Tied with: A Conversation about Cheating with My Time Travelling Future Self | Pornsak
Pichetshote, United States, 2012
FILMMAKER OF THE FUTURE AWARD
Presented to a filmmaker whose vision excites audiences and judges alike about the potential to produce compelling and successful films in the future
Gurei Zoun No Naka (In the Grey Zone) | Ian Thomas Ash, Japan, 2012