Hello makeuperts!
I have bought a couple of eye shadows during my last haul and once my plaster is open, I will be doing numbers of eye makeup. Today I'm reviewing the Revlon Shadow Links eye shadows in Copper, Java, Melon and Plum. These are available in vast variety of colors, very affordable and you can link them together to create a custom palette of your own.
Price: Rs 195 each
Quantity: 1.4 gms
Buy online at Amazon.in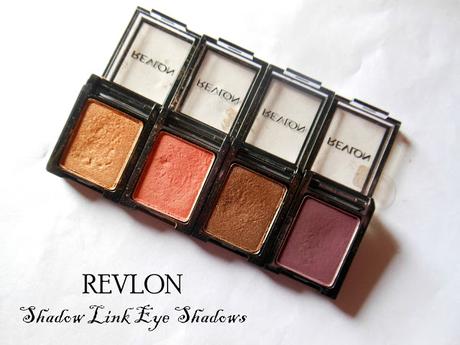 Revlon Color Stay Shadow Link Eye shadow Review, Swatches & Price in India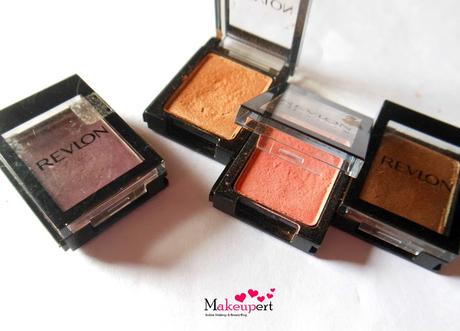 Revlon Color Stay Shadow Link Eye Shadows Swatches and Shades in India
Packaging
The Revlon Shadow Links eye shadows comes in a small rectangular packaging with a clear flip open lid. The lid shuts tightly and will not open up while traveling. The eye shadows has a slide of sorts on the sides where you can link the other shades. One can choose and link their preferred shade and create different styles of a palette.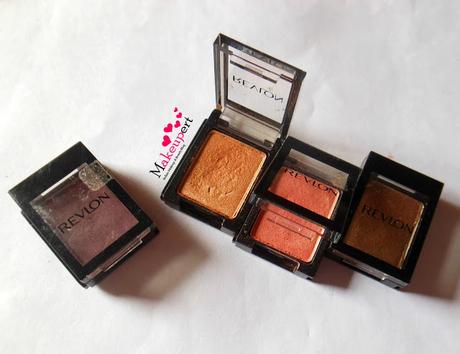 Revlon Colorstay Shadow Link Eyeshadows Review : Link eyeshadows together to make a palette
Texture
The eye shadows have a smooth texture but is not soft or extremely buttery. It does feel a bit dry and chalky on the skin. Being slightly powdery, they seem to blend easily but might sheer out as you blend.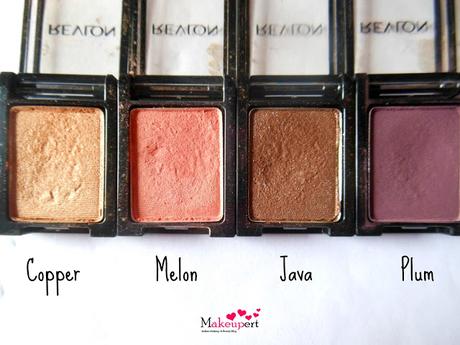 Revlon Shadow Links Eye shadows Review & Shades in India
Pigmentation
The eye shadows are decently pigmented and the color is almost buildable. A single swipe gives just a light wash of color and using a wet brush makes the color more intense and helps them stay better.  The pigmentation is much better with a base underneath and looks much more vibrant.
Staying Power
The staying power is average; it lasts for about 3 hoursafter which it starts creasing. However with a primer underneath or when used with a wet brush it stays put on the lids much longer, say about 6 hours. 

Shades I own
Copper
 is a 
metallic gold toned copper
 with pearl finish (more of like a bronze gold)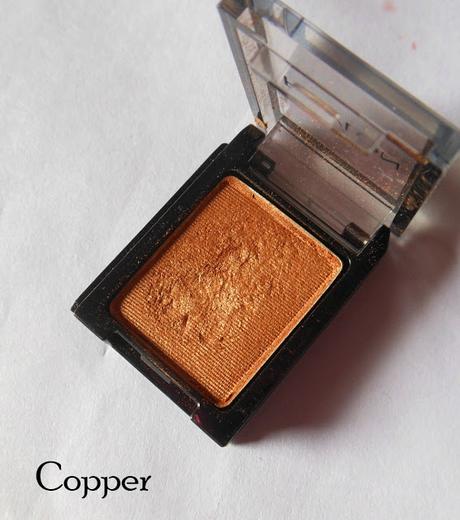 Revlon Colorstay Shadow Links Copper Review India
Java
 is a 
chocolate brown
 shade with silver shimmers.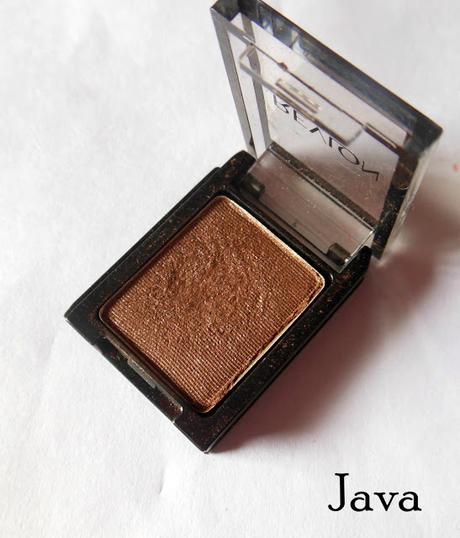 Revlon Colorstay Shadow Links Java Review India
Melon
 is a 
peachy coral
 with satin finish, almost similar to 
Freedom Pro blush Beyond
(Read Full Review)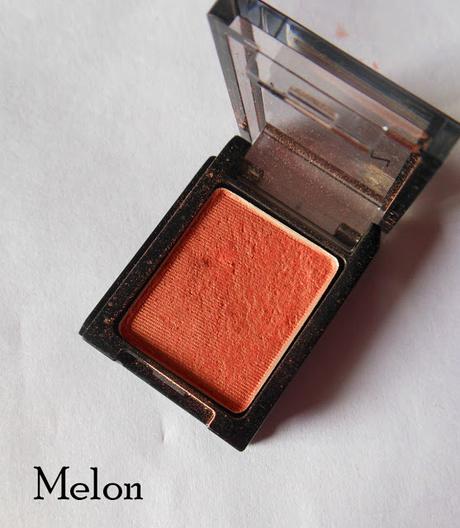 Revlon Colorstay Shadow Links Melon Review India
Plum
 is a 
matte deep eggplant
that will flatter Indian complexion pretty well.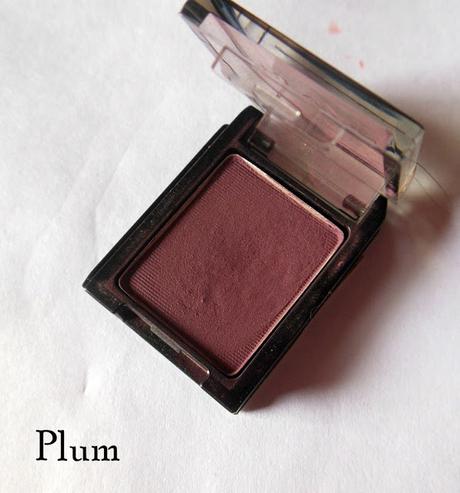 Revlon Colorstay Shadow Link Plum Review India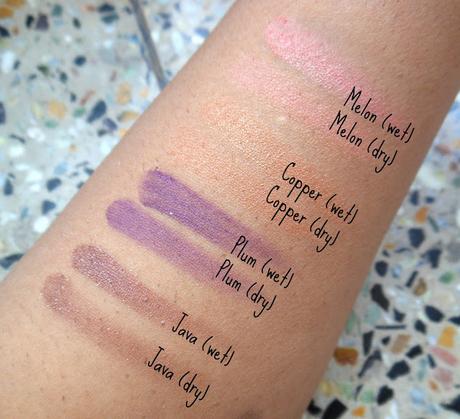 Revlon Shadow Links Eye shadow dry and wet Swatches - Java, Plum, Copper, Melon
Overall Verdict
Revlon Shadow Links eye shadows are pretty affordable but the formula is very average. You either need to use a primer beneath or with a wet brush to get decent color pay-off. Despite the dry texture, the really liked it as it's a great product for the price. The range definitely gets a thumbs up from me and is great budget buy for beginners!

Rating : 3/5