This post is about another one of my obsession with brown eyeliner and kohl pencils. I always try to persuade myself to look away from brown eyeliners and kohls when I go for makeup shopping, but these little pretties always start calling my name the minute they spot me coming near to them. Moral of the Story - Self Persuasion never helps when it comes to makeup. LOL. Well, this story is no different. I had gone to pick some moisturisers and the MUA was showing these pencils to the lady standing next to me. I had to control myself to stop snatching this eye pencil from the poor girl's hand. I can only imagine her reaction, had I done that.
What Revlon claims about its Revlon Luxurious Color Smoky Crayon in Bronze Smoke
It claims:
Smoky liner & eye shadow. Get a smoky eye effect with creamy rich color.
For smoky effect, fill in lid with crayon & blend.

For a more defined look, sharpen tip with pull out sharpener. 
Price:
Rs. 525 for 1 gm. 
Shades available:
Bronze Smoke & Black Smoke, in india. There's another shade also but not available In India.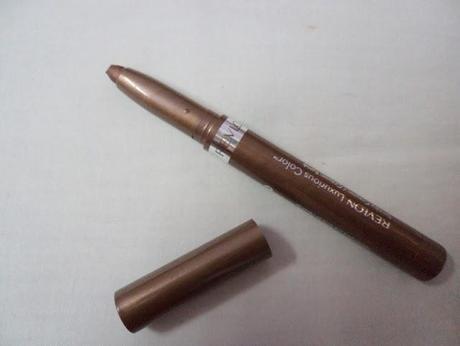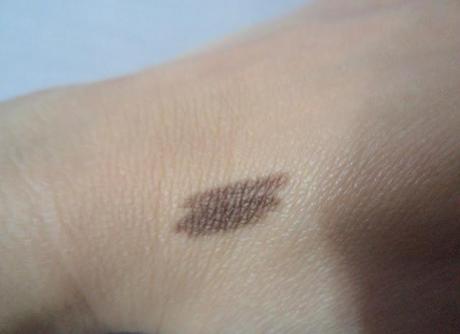 What I liked: 
EVERYTHING
I keep buying brown eye pencils in the hunt for my perfect brown shade but some are either too light and fail to show up on my waterline or are too dark, that they almost appear black on my eyes.
This one shows up well on my lower eyelids, a feat

 

very few eye pencils have achieved so far.
It stays on my eyes for a long time. I don't use eyeliners on my upper eyelids, but only as kohls/kajals.
It has a bit of sheen but no outrageous glitter which makes eyes look bling bling. I would call it an brown eye pencil with hints of golden sheen.
It's quite pigmented and applies smoothly, without tugging my eyes.
A lot of Bloggers call it the perfect dupe for MAC Teddy.
Comes with an inbuilt sharpener. 
What I did not Like
It stings my waterline. But WTH, every damn eye pencil/kohl stings my waterline. I have made my piece with that coz I have no other options. Even the Revlon concealer stings when I apply in on dark circles, though I take adequate care not to apply it close to my waterline, it still stings.
The eye pencil stub is not fixed and if entire length of the eye pencil is opened, it falls out. Happened with my pencil, I was just lucky that it did not break into 2.
Expensive for the amount of product one gets.
Will I repurchase : Of course. Same shade. Just wish it came at half the price.