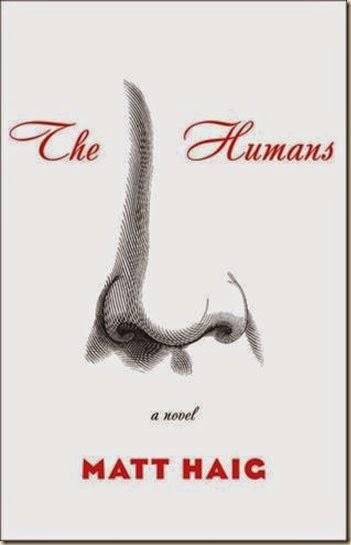 The Humans

 by Matt Haig Summary: The critically acclaimed author of The Radleys shares a clever, heartwarming, and darkly insightful novel about an alien who comes to Earth to save humans from themselves."I was not Professor Andrew Martin. That is the first thing I should say. He was just a role. A disguise. Someone I needed to be in order to complete a task."
The narrator of this tale is no ordinary human—in fact, he's not human at all. Before he was sent away from the distant planet he calls home, precision and perfection governed his life. He lived in a utopian society where mathematics transformed a people, creating limitless knowledge and immortality.
But all of this is suddenly threatened when an earthly being opens the doorway to the same technology that the alien planet possesses. Cambridge University professor Andrew Martin cracks the Reimann Hypothesis and unknowingly puts himself and his family in grave danger when the narrator is sent to Earth to erase all evidence of the solution and kill anyone who has seen the proof. The only catch: the alien has no idea what he's up against.
Disgusted by the excess of disease, violence, and family strife he encounters, the narrator struggles to pass undetected long enough to gain access to Andrew's research. But in picking up the pieces of the professor's shattered personal life, the narrator sees hope and redemption in the humans' imperfections and begins to question the very mission that brought him there.
Source: I purchased a hardcover
Add to Goodreads
Review:
The Humans was an interesting novel about an alien sent to destroy sensitive information and those who might know about it by stealing the body and identity of the man who discovered the information. But somewhere along the way, the alien understood more about humans and ended up caring about his family and human life.
There were many aspects about The Humans I enjoyed. The alien discovered the loyalty of dogs, the beauty of music and poetry, and the joy of love and family. It was great watching that all unfold. However, I already know this story and how it goes. Of course the alien who previously thought all humans were violent and greedy discover differently when they understand our complex emotions and the power of love. Of course logical beings wouldn't understand until they get a closer look. How many alien takeover stories have explored this? At least a handful.
I had a lot of hope that the author would take a previously exhausted concept and give his refreshing twist on it, like he did with vampires in The Radleys. I turned the pages eagerly, anticipating some wonderful sociological, psychological, or philosophical themes that would set The Humans above and apart. Unfortunately, it never happened. The Humans was much too short to have explored any one area of humanity enough to be enlightening. The plot was incredibly predictable as a result with no real reward.
If you need a reminder that humans are good, then perhaps you should read The Humans. It reads like a novel for those people who are tired of seeing so much violence and greed in others and need a reminder that, despite our faults, we are good in many ways and not all of us are horrible.
But that's about all I got from The Humans. I wanted a lot more. Humans are complex and the premise leaves a lot of room for further exploration of our habits, history, behaviors, and emotions. While I may be cynical, I also happen to love humanity and all of our faults. I have a soft spot for villains and terrible things in fiction. I am, as most of us are, drawn to violence. I can relate to and understand greed and am not perfect myself. I get frustrated, but I've never really thought violence and greed were our worst qualities on a daily basis, so The Humans was not for me. It didn't explore the greatest issue I have with humanity: ignorance and utter lack of motivation to be smarter, which is what frustrates me on a daily basis.