This is a loose mineral makeup. The colors are all hand crafted. The company is based in lee summit Mo.  Part of my hometown. This company does not test on animals. They are also free of parabens and bismuth oxychloride.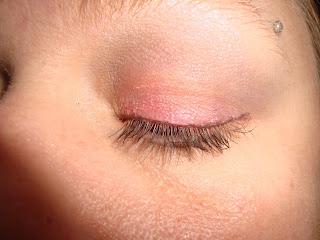 This is the look that i created with these eyeshadows. The above is with the flash and below without.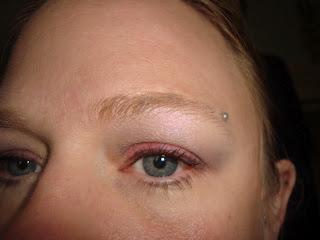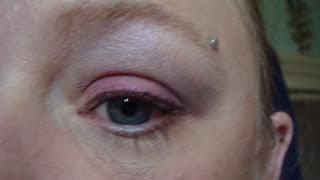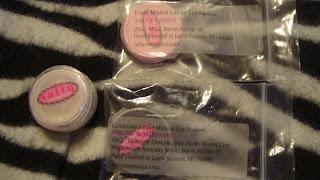 These are the colors that i used.
Salty ladies ---On my lid (top container in bag above)
Smoke and mirrors ---In crease (bottom container in bag above)
Glamazoid ----On browbone ( in the other container on the left)
I love these colors. They are so pigments and believe me when i tell you a little goes a long way. Another tip is to tap off the extra before you  put on eyelids or you will end up with fall out.
An extra plus is that you can order a sample of any of the products to test out and try. That is what the two are above in the bags. The other is one i got in myglam or now is ispy.
Please go and check out these ladies and try some of there stuff. They are awesome and i do recommend them
  http://www.saltycosmetics.com/
peace and beauty
laurie ann