What it is:
NARS is lengthening mascara that help to enhance the look of eyelashes and precise lash separation.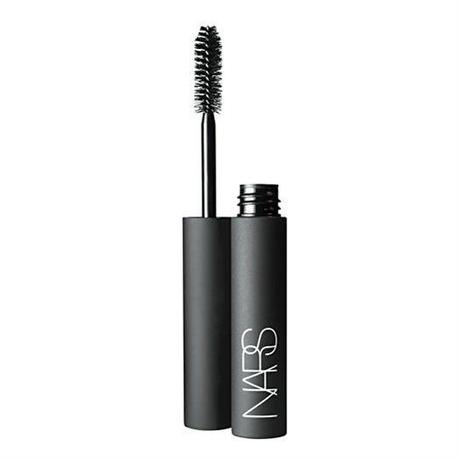 What it does:
This is a high-performance formula that provides length and separation. The high-tech bristles on the conical brush allows for improve lengthening capabilities and precise lash definition. Nylon fibers cling to lashes for extra length, while macadamia nut oil and vitamin E help boost their suppleness. You'll be left with impossibly long and impossibly luscious lashes.
Features:
High-tech bristles on a conical brush allow for maximum lengthening capabilities and  help to precise lash separation
Long-wearing formula should be removed
Distinctive square brush designed for optimum color pick-up
It's square brush designed for optimum color pick-up
Larger Than Life Lengethening Mascara by Nars is good for a day-time, natural look, whereas bareMineral's Flawless Definition Volumizing Mascara is flexible enough to be used if you have thin lashes or want to boost the volume for a night out.