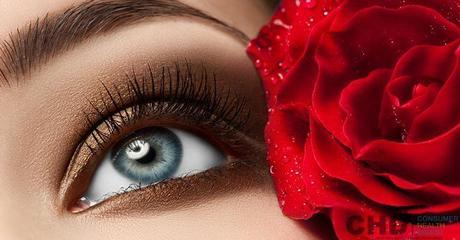 Visually, you'll notice that how this "Buxom Sculpted Lash Mascara" is unique before you apply it… The brush has a unique "s" shape bristles which are said to grab each lash for even distribution of mascara, yet lots of mascara brushes can do that. The "s" shape brush is also supposed to create fanned-out lashes, but we didn't find that case.
Despite a brush which is not amazing as claimed, Buxom Sculpted Lash Mascara enhances the natural lashes with a clean application that lengthens and delivers thickness. This mascara never looks heavy or makes lashes clump, no matter how many coats of it you apply, but after a few coats you won't get any more buildup, so this is not for those who are looking for dramatic length and thickness.
Directed Use:
It should be weared all day long without flaking and removing easily with a water-soluble cleanser. Although it doesn't have any strong wow-factor, this is still a good mascara that is worth considering.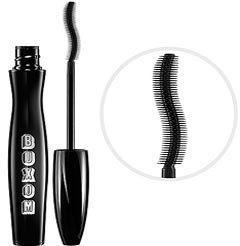 Pros:
This mascara provides clean, clump-free length and quick results.
Buxom Sculpted Lash Mascara is easy to remove.
Cons:
The "s"-shaped brush is workable, but there's a learning curve which makes difficulty in applying it!
The name and claims sound big, but thickness isn't this mascara's strong point.
All women are the sucker for good packaging, and this mascara totally sexes up women's makeup bags. It gives all the dark and full lashes. WELL DONE BUXOM!!! they've done it again.