What is Velvetlash?
Velvetlash is a product that claims to give you intensely longer lashes, it's a natural formula enhances the growth and makes the bowline look fuller. It nourishes short, thin and brittle lashes with the help of its exclusive formula that has been developed with the perfect pH balance that increases volume of your lashes and brows. New lash growth is stimulated by follicle cell invigoration and you get luscious lashes because of its unique blend of quality proteins, moisturizing agents as well as hydrating mechanisms. It takes full six weeks to give noticeable results however there is no such indication that it enhances the growth of brows with the full potential.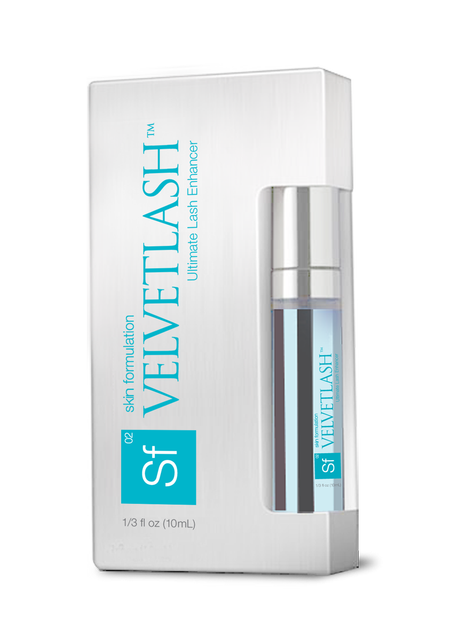 Ingredients and how do they work?
Small brittle eyelashes require proper conditioning and care to keep it moisturizing and hydrating. Velvetlash contains moisturizing agents that increase brow and lash luster.
It also increases their suppleness by restoring hydration in your hair follicle. The formula contains vitamins and proteins to fortify hair follicles; they add shine and strength to your lashes.
Hyaluronic Acid is a key ingredient of Velvetlash, it has powerful hydrating properties has the ability to promote hair growth and it also stimulate blood vessels.
Another potent ingredient in Velvetlash is Glycoproteins; it promotes the activity of cell with protein synthesis, mainly keratin which is an essential protein present in hair. This compound enhances the growth of new hair follicle.
ProVitamin B5 also called as Panthenol keep your lashes and brows healthy, soft and supple. It makes the hair follicles strong to makes them grow thicker and longer.
The other effective ingredients are Ethylhexylglycerin, Phenoxyethanol and purified Water
Benefits
The components in Velvetlash are 100% natural and there are no additives or hidden harmful ingredients in this serum
It protects and nourishes brittle eyelashes
It contains essential vitamins for providing significant results
Natural oils are there for conditioning the lashes
Drawbacks
There is no money back guarantee
No information about the manufacturer and the company
The product is highly expensive as compared to the results it offers
Lacks positive customer reviews and scientific trials
How to use Velvetlash
Velvetlash can be used daily for making the lashes long and healthy. It is a lash volumizer and a conditioner which can be used alone or before applying mascara. With brush applicator apply this serum to lash line base, use it once in a day. Let it dry off completely before putting mascara on it.
Conclusion
Velvetlash claims to repair weak eyelashes and provide you fuller brows with the help of its unique formula that keep your follicle stimulating proteins in balance. There are no clinical trials that can prove the effectiveness of this serum. However the extracts used in it are supposed to be proven and effective in nourishing fragile eyelashes. There is no information of money back guarantee even though it comes with a hefty price tag.