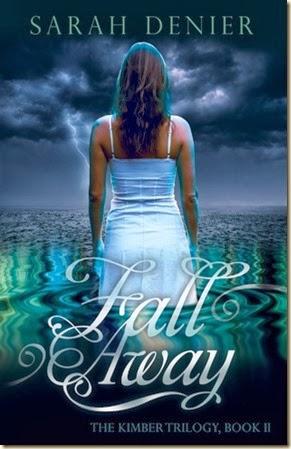 Fall Away (Kimber #2)

 by Sarah Denier Summary: Haunted by her past, Kimber dreams of a new beginning. A future of possibilities without the murderess threats of Alexandria and the disapproval from Leo's family council. But when Wyler is attacked by an unforeseeable enemy, Kimber must go looking for the one thing all Pures will kill for. The First Fallen. Alliances will shift. Secrets will break the bonds that hold, testing Kimber like never before. Will Lena's predictions come in time? And if so, will they be enough to save Kimber

Add to Goodreads
Release Date: December 2013
Source: I received a copy of the book from the author in exchange for an honest review.
Review:
Fall Away was a thrilling sequel to the first book in the Kimber trilogy. Secrets were spilled and everything shifted. In the first book, I was waiting for awhile for Kimber to fully realize what was happening around her, but in the sequel, she was fully aware and confident, which was awesome. I liked the backstory and mythology of the series and additional layers that the sequel provided.
Once again, I was struck by how quickly the book ended before I wanted it to. There were so many twists and turns and I felt like so many things were hanging in the balance. I feel like I can't give any details away without spoiling the plot, but I definitely can't wait to read the third and final novel to figure out what happens next!
I definitely recommend Fall Away to fans of indie paranormal/fantasy romance! It's one of those stories that would make a fun and action packed movie.