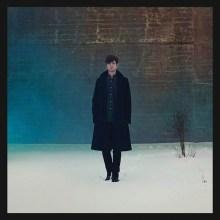 Tall, Gawk and Trance-some
By Eric Webb
Shoot. I don't even know what to say. James Blake has broken my word hole.
You know that thing that writers do when they aren't smart enough to deftly craft complete sentences, so instead they pump out a string of adjectives to appear concise and perceptive? No? Me neither.
Blake's second album, Overgrown, is rare. Sumptuous. Rich. Narcotic. Phantasmagoric. I didn't make that word up, but I also threw up in my mouth right after I typed it. As far as electronic music goes, James Blake is the perfect remedy for the tackiness often found in bleepy-bloopy music (what with your ACIVIIs or whatever), as well as a fascinating counterpoint to even the best dance pop. Overgrown displays an ear for textures reminiscent of The xx, fused with a Robin-Thicke-meets-Justin-Vernon vocal style — far more soulful a sound than should come out of that skinny boy's mouth. I'm 24 too and my voice doesn't contain the hollow pain of a thousand years of heartache, so one of us is doing something wrong, I guess.
"Retrograde" is where you want to start if you enjoy tasteful hallucinations. Brimming with darkness and never not ethereal, it hits its stride in both the post-dubstep and blue-eyed soul departments. Titanic, eerie bass and droning sirens trade off with a spare handclap beat and Blake's Smokey Robinson hum-croon, delivering the simplest of melodies that just might make you shed a tear. It's a song that could easily devastate you if you're in the wrong place.
Overgrown makes an effort to trade evenly on its soul and electro sides, but sometimes the scales tip to one side. "Voyeur," spooky and surreal, is a house track par excellence, provided the house is the one from "Thir13en Ghosts." If video game influences are enticing, try out "Life Round Here," which could slot pretty easily into Kavinsky's OutRun.
Conversely, James Blake can't be chained to a computer completely, as "DLM" will make apparent. It takes some stones to stick a straightforward ballad — with a hint of Gregorian chanting, natch — in the middle of what's ostensibly an electronic album. But like my mom always says: When life gives you a piano and deep-seated longing, compose a baroque-style chorale. (If that's not your style, "Our Love Comes Back" is a great Nick Drake song from an alternate future where Nick Drake is still alive and is also a Cylon.)
This is really one of those scenarios where listening to the album is much more effective that having it described to you. I'm not entirely sure what Overgrown makes me feel, and I'm convinced it's because I'm not even capable of feeling the same emotions as James Blake.

Eric's Picks
(1) "Overgrown"
(3) "Life Round Here"
(5) "Retrograde"
(6) "DLM"
(8) "Voyeur"