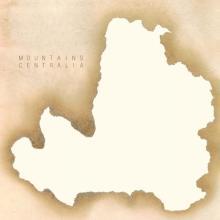 For Those About to Post-Rock
By Matt
Rock and roll may be dead, but we are in a renaissance period for post-rock. Which, by the way, might be my favorite genre label. It makes it sound as if there were a great nuclear holocaust and the only musical species to survive was this weird hybrid creature that's anti-vocals and really heavy on ebbs and flows. What I'm trying to say is that post-rock is the cockroach of music.
But despite all too often being relegated to the "ERMAHGERD THIS IS SERCH GERD STERDY MERSERCK" listening sphere, when done right, post-rock has plenty of artistic merit and a lot of interesting facets to analyze. For most bands, especially those who decide to deliberately eschew vocals, the focus of the music becomes entirely on the instrumentation. The goal then becomes to tell a compelling story without using words – a difficult feat indeed.
For those who can pull it off, the payoff is great; for post-rock, if given its due attention and patience, is often intimately rewarding in the emotional sense. Explosions in the Sky have mastered this art so well that they have become a clichéd proxy for the genre itself. As in:
"What the hell is 'post-rock'?"
"You know, like Explosions in the Sky."
"Ah, I understand."
So, yes: post-rock is flourishing in the 2010s. Just in the last year-or-so span, there's been an incredible slew of brilliant material: Sigur Rós, El Ten Eleven, Balmorhea, Maybeshewill (one of my favorites), Hammock, Lights & Motion. And now Mountains.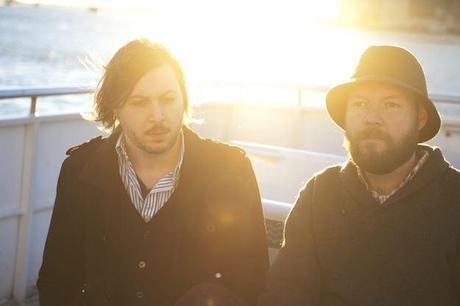 The Brooklyn-based duo approaches musical construction much differently than some of the Explosions-type groups, using almost exclusively electronics and the occasional acoustic guitar. And there's certainly less immediacy to the songs on the band's latest,
Centralia
, than your typical Explosions number. In other words, if Friday Night Lights were set to Mountains rather than Explosions in the Sky, each episode would be seven hours long and the football games would take place in giant tubs of molasses.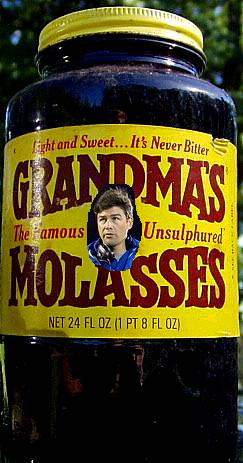 Clear eyes, full hearts, blorrrrrrrrrp.
But that's all just fine, because Mountains' music is built for supine emotional catharsis and soul-searching, not overdramatic TV fodder. Listen, if you're impatient at all, you're probably not going to like this album. It takes time to get into. Three of the seven tracks are 10+ minutes long, including "Propeller," which clocks in at a robust 20:30. "Sand," Centralia's opener, is essentially one 4-chord stretched over about 10 minutes before resolving to the song's major key. Of course, there's a lot going on in the meantime, but progression-wise, the material is extremely minimalistic.
So, on an album that has no words and few chord variations, the song dynamics are the clear point of emphasis. Centralia is an incredible album because it turns these seemingly significant limitations into positives with some remarkable layering and variations in intensity. At the same time, it bears repeating that most of the material is so stretched out that it's difficult to tell when one phase of a song is segueing into another. But you'll notice by skipping even a couple minutes ahead in one of the longer tracks that the mood has changed, if ever so slightly.
Because these songs can take a really long time to resolve, there's a feeling of immense satisfaction when they finally do. The aforementioned "Sand" is the best example of such on Centralia, and would not be out of place in a tropical or mountainous setting overcome by a light rainstorm.
As satisfying as "Sand" may be, "Identical Ship" is dark and ominous; the storm has worsened and proverbial rough waters are ahead. "Circular C" is the eye of the storm; a song with a reserved exploratory mood that sounds like learning to cope with change.
"Tilt" is minor but not necessarily a sad song; things aren't always what they appear to be, and that's okay; "Propeller" is an emotional journey, travelling from peaceful to exultant to bittersweet and back down to serene.
"Liana" and "Living Lens" play with different ambiences than the rest of the album, which is admittedly a little jarring coming out of the catharsis of "Propeller." Which is not to say they're out of place; on the contrary, they add some flavor to Centralia and make you wonder where Mountains might decide to go with their next album.
For all its flutters, drones, and tweedles, Centralia is an introspective beauty. Only put it on if you're feeling restful and contemplative, because there's no better way to give it the appreciation it's due.
Matt's picks:
(1) Sand
(3) Circular C
(5) Propeller