Tuxedos: The Reason For the Season
By Eric Webb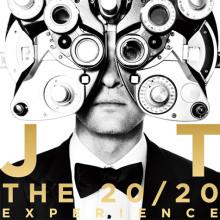 Justin Timberlake will be famous for the rest of his life. Sorry 'bout cha, Nick Carter.
The reality of JT's singular status as a entertainer wraps around The 20/20 Experience like a snazzy bow tie. I freely admit I was Team Backstreet back in my halcyon elementary school days. In retrospect, 'N Sync obviously was the horse to pick, thanks in no small part to Ol' Ramen Hair himself. (Miss Congeniality: Joey Fatone.) "Bye Bye Bye" and its ilk existed at the curly one's pleasure. So no, there's no surprise in his success.
Still: There's something that separates your Timberlakes from your Jordan Knights.
Look at his track record. Justified: Early 2000s zeitgeisty hip-pop. FutureSex/LoveSounds: Instant classic that changed what we hear on the radio. The 20/20 Experience? This one is his artist's statement. It's not filled with hooks. There's nary an easily digestable, two-and-a-half-minute factory jam on the whole shebang. It's long. It digresses. It has varied textures, much like Justin's coiffure. This is a gambit for credibility from a pop star who, somehow along the way, became a universally beloved pop institution.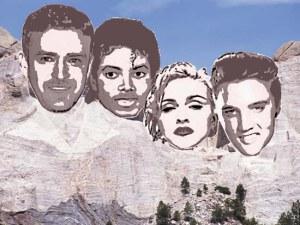 Know your history.
On the whole, 20/20 is phenomenal. Let's get the debonair elephant in the room out of the way, though: Lyrical crimes are the only obstacle to the album's flawlessness. Juxtaposition isn't just for AP English anymore, as "Pusher Love Girl" proves. A sleek, classy package, the song also hosts silly drug metaphors without a shred of self-awareness. (This lady is a "pusher" and Justin is a "junkie for your love," doyougetitmom?) It's a rogues gallery of laziness: "My hero-ine, my cocaine, my plum wine, my MDMA"; "There's a million names for your kind of chronic"; and the line that makes me want to burn down a Men's Warehouse, "My hydroponic candy jellybean."
Consider mid-album centerpiece "Strawberry Bubblegum." (But you would be happier if you didn't.) Like "Pusher Love Girl" and its funkadelic-R&B-neo-soul adventure in falsetto and layered vocals, this song is a musical treat — no one will ever accuse a Timberlake album of having mediocre production value. The first half is dark and furtive, the second recalls the breezier, chirpier moments of Frank Ocean's channel ORANGE, and the whole song comes to a grinding halt if you start listening to the words: "If you'll be my strawberry bubblegum, I'll be your blueberry lollipop."
I have found, in my time, that just listing sections of the Candy Land board game is not arousing.
The man's not Pablo Neruda. (I won't even broach "Spaceship Coupe," the spiritual successor to "Space Cowboy" in every way.) Luckily, this album is SERIOUS MUSIC. For the purposes of gyration, copulation and rumination, 20/20 is the sophisticate's No Strings Attached. "Pusher Love Girl" kicks things off with MGM-style orchestral strings straight out of a William Powell movie, after all. It's the kind of song that sounds familiar from the first listen, probably because it's the one many listeners will keep coming back to.

The Timbs (-erlake and -aland) spend the album's 70 minutes expanding sounds and exploring musical emotions; it's much like wandering through a mansion with many luxurious rooms, or an IKEA. The now ubiquitous "Suit & Tie" was greeted with a shrug by the Internet hivemind when it came out. I'm convinced we just weren't ready for its slick, trumpety confidence yet (aside from its bizarre, sizzurp-soaked opening).
Faux-Sinatra waves are just a jumping-off point. "Don't Hold the Wall," 20/20's unsung hero, bears Timbaland's trademark eerie, Middle Eastern flavors, distilling the producer's touch to dark, sumptuous subtlety. Think mummies dancing at a seedy club on the Lower East Side to Aaliyah's greatest hits. The straightforward R&B-pop of "Tunnel Vision" cements JT as the male Janet Jackson. There's so much operatic drama in between interstellar synths, Kanye-esque samples, violin streaks, beatboxing, and a door-slamming beat that you could write a grad school paper on how it all comes together to seem so effortless.

Unlike almost every album ever made, the back end is 20/20′s creamy filling. The last three songs are so very, very good that you may become physically angry that the rest of the album spent so much time being so chill. "Let the Groove Get In," or as I like to call it Justin Timberlake and the Miami Sound Machine, is a tropical shot of brass straight to your dancing feet. Second single "Mirrors" needs no analysis, really. Inspired by the relationship between Timberlake's grandparents, it flirts with schmaltz — endearingly so — and converts any skeptics with sincerity and a big, meaty, arena chorus. Hey, how about that video? It's like The Notebook, but with unearthly Carol Channing automatons at the end.
"Blue Ocean Floor" doesn't so much wrap things up as it melts things away. It's an atmosphere bath taking cues from Imogen Heap and Massive Attack, washing melancholy in distortion effects and tape deck clicks. If it weren't for the prominent, sparkling vocal track, it could be mistaken for some unknown Icelandic ambient band.
The 20/20 Experience isn't the product of an unknown Icelandic ambient band, though. It's a Justin Timberlake album, and where it succeeds is its professionalism. Does that make it seem a little impersonal? Perhaps, but it's a pop record from Justin Timberlake. If you want raw confession, go listen to some Bright Eyes, you dirty hippie. 20/20 is big, broad and beautiful. Quality and accessibility: That's why you're not listening to any LFO solo projects right now.
Oh, and your reward for reading 904 words about Justin Timberlake:
Never forget.
Eric's Picks
(2) "Suit & Tie"
(3) "Don't Hold the Wall"
(8) "Let the Groove Get In"
(9) "Mirrors"
(10) "Blue Ocean Floor"