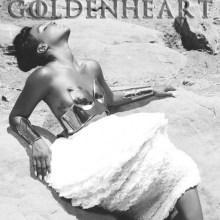 Heartache to Goldenheartache
As I listen to Dawn Richard's Goldenheart, this is the scenario I'm imagining myself in:
It is the mid 1990s. I am in a Circuit City in suburban Dallas somewhere. It is after hours and I should not be there. It is raining outside. I'm about to jack some clearance-priced audio equipment. LEGGO.
Why?
I don't know! Ask Dawn Richard. I'm pretty sure she put me up to this. Really though, I've thought about it, and these are the reasons I've come up with for the strange visuals I'm getting:
1) Goldenheart is rich with atmosphere.
2) I'm in a weird post-lunch, pre-nap daze.
3) The primary theme of Goldenheart, preparing oneself for battle, strikes a universal chord, even for the defunct electronic store robbers among us. And if I'm about to do something super illegal and risky, this is what I want playing in the background. Also some of the songs have shimmery background bleeps and bloops that are the sonic equivalent of a sleazy Circuit City salesguy telling you "THIS is techNOLogy!" 20 years ago.
4) I'm in a weird post-lunch, pre-nap daze.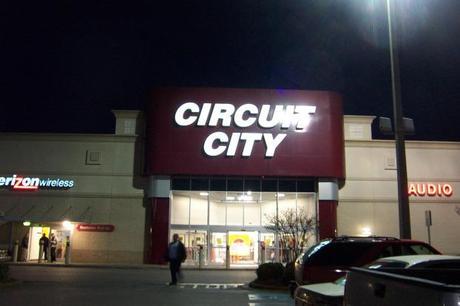 Thanks for the inspiration, D-Money.
TO BE FAIR to myself though, a lot of this album just kinda sounds like a neat post-lunch, pre-nap daze to begin with. If you're not careful, your mind might go some really weird places like mine. Eric mentioned to me that this whole album sounds a bit like a department store in the mall, which I will agree with, provided that you are spending most of your time around the perfume counter.
As Dawn sings "So get ready for love" over and over and over again in the aptly named first track, "Intro," I imagine her snatching all the free perfume samples and hastily spraying them all over herself as she runs frantically out of the Dillard's, late for a date at California Pizza Kitchen. In the background, Phil Collins' "In the Air Tonight" plays faintly.
"Return of a Queen" is another pretty cool track. The weird electronic locusts buzzing in the background the whole time are a drawback, but on the positive side, there's a sweet marching band drumline percussive backbone. Side observation that is neither positive nor negative: this song may sounds like it features the background dude from Kreayshawn's "Gucci Gucci," this time chanting "it's-a-it's-a-re-a-it's-a-it's-a-it's-a-re-turn". Okay.
"Goliath" and "Riot" keep the thematic and musical stakes high, but then Goldenheart falls victim to the number one cause of A Good Album That Could Have Been Great since statistics started being kept: a saggy middle. Goldenheart starts strong and finishes pretty strong, but the middle is just a mess. "Gleaux" is a ridiculous track that is best interpreted as futuristic LSU fight song, or just about Tyrann Mathieu's radioactive hair. GLEAUX TIGERS.
"Northern Lights" brings back the weird rotating handclaps that "Gleaux" decided to introduce, and unfortunately it's more distracting than anything. Once we hit the '80s-tastic "86″ Dawn starts reigning it back in and we're in for a good ride down the homestretch, capped off by the Peter Gabriel copyright infringer "In Your Eyes", but this album could have really done with an appendectomy. Or some serious liposuction. Or maybe just a core-centric fitness boot camp. Something to save the Thematically Consistent But Musically Incoherent midsection. Anything.
Dawn's style is 15% Rihanna, 35% Emeli Sande, 30% Melanie Fiona, 20% Lianne La Havas, and 150% overdramatic, but it's okay because so are malls. If nothing else, give her credit for sticking to her guns and keeping up the theme of Love Is a Battlefield from beginning to end. However, Goldenheart is at times consistent to a fault, occasionally crossing the line into repetitiveness. Fortunately, Richards' style is so damn catchy and appealing that this isn't a huge problem. At worst, her refusal to deviate from the script results in an album that could have done so much more. At best, it's a really pretty daydream that's maybe just a few tracks too long, which really isn't a bad accomplishment at all. I'm not complaining.
Matt's picks:
(1) Intro (In the Hearts to Night)
(2) Return of a Queen
(3) Goliath
(4) Riot
(12) 86
(13) In Your Eyes
(14) Break of Dawn