I got this sample in beauty army. It has a pad inside that has the fragrance on it.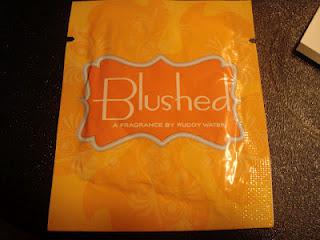 It has notes of bright red current and rich vanilla, wrapped around subtle sweet lemon and slightly spicy ginger and kissed with a hint of sugar
My thoughts: I dont really like this scent. I feel that you couldnt really smell it that well and i ended up having to use a different scent.