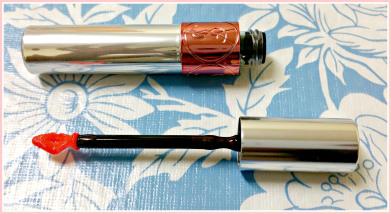 6 Peach Me Love
Product Description: 
"A revolutionary lip color with a lip tint suspended in a deep conditioning oil. Coat your lips with this lip tint for a lightweight texture that instantly melts onto lips. It is infused with a blend of four essential oils for deep hydration: apricot kernel oil, coriander fruit oil, jojoba seed oil, and possiflora edulis seed oil. Its exclusive applicator envelops the lips in full color and allows for a precise and uniform application. Lightweight and non-sticky, this lip tint offers a new and luminous shine while the tint effect enhances the natural beauty of the lips–making it the perfect combination for youthful looking lips."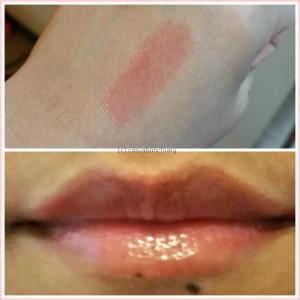 ❀ Retails for $32USD/$35CAD
❀ You get 6mL of product
❀ Available in 8 colours
❀ Formulated without parabens
❀ Not sticky
❀ Non-drying
❀ Gives you a wash of colour, but doesn't last throughout the day so you have to re-apply
❀ Perfect for everyday use

Overall, I really like this product but I don't see anything special about it. It's a gloss that you have to re-apply and doesn't last long, but I really like the smell of it. I also like how the wand can bend for an easier application on the top lip. I might buy another one though since it's perfect for everyday use and it makes my lips a bit plump (I know, some of you might think that this is an expensive product for an everyday use – that was my reaction too when a YTer said that this is good for everyday use, but it's true!). I just hope that they make a mini set of these lip glosses so we can try it all for a much cheaper price because $35 for a lip gloss is expensive!
Just a heads up: the color is different in pictures so if you're planning on getting one, I suggest swatching it first at the store. I swatched 4 of the colours at Sephora, but I totally forgot to take a picture because I was in a rush at that time.
✾  ✾  ✾  ✾  ✾  ✾  ✾  ✾  ✾  ✾  ✾  ✾  ✾  ✾
If you have this product, let me know what you think about it and in what shade.
If you don't, are you planning on getting this one?