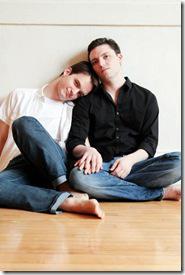 Wild
Written by Crystal Skillman 
Directed by Evan F. Caccioppoli
Angel Island Theatre, 735 W. Sheridan (map)
thru July 1  |  tickets: $15   |  more info 
  
Check for half-price tickets 
  
  
   Read entire review
---
Oh the intricacies of love, sex, relationships – and betrayal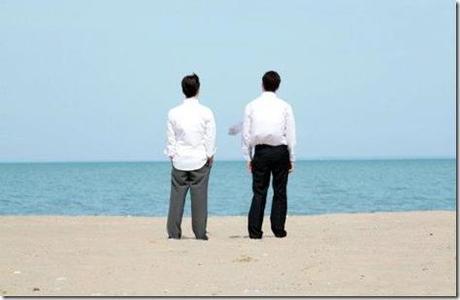 Kid Brooklyn Productions presents
Wild
Review by K.D. Hopkins
Oh the intricacies of love and relationships. This is a subject pondered by philosophers and sages who – far from bestowing on us with answers – only come up with more questions. Wild is a good representation of the confusion and missteps of relationships. In the final analysis it comes down to love and forgiveness. Set in Chicago on a Lake Michigan beach, Wild begins as Nikki (Julia Daubert) and Peter (Evan Linder) arrive at the beach after a night of clubbing. They are fueled on alcohol and adrenaline with a side of Ecstasy.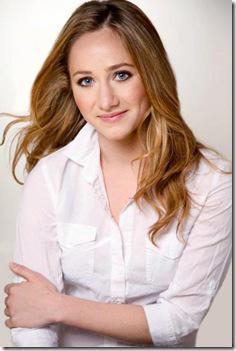 Daubert is both funny and vulnerable as Nikki, who wants to seem cool and above everything as she rattles off a series of funny non-sequiturs about club kids. She is lonely and hopes to make a connection no matter how temporary with this stranger named Peter. Linder plays Peter as ambiguous in the beginning. They ask each other several times 'do you go this way?' and eventually give in to physical desire. Then, it all hits the fan.
Peter decides to come clean with his partner Bobby played by Michael Manocchio. Bobby's character spends most of the play angry and pouting. (He is entitled to feelings of anger and betrayal but there is no respite.)
Linder's character has more expansive terrain as he deals with the death of his father and the guilt of a one-night stand with a girl. Peter strains at the limitations of being stoic and wanting emotional release. Both partners continue to live together while being emotionally miles apart. They have gone to university together and work together so the involvement is intricate-perhaps too much of a good thing.
Bobby makes the mistake of crapping where he eats and takes up with an unstable intern named Jordy (Justin Harner, in a searing performance). Jordy is fresh out of Oklahoma and Bobby is his first relationship. Harner goes from funny to frightening at breakneck speed. Jordy's character is insecure and uses drugs to keep an edge in the job of finance and trading. Harner is spot on and one of the best performances in the production. Peter rebounds with a Zen beach boy from Australia named Vin. Jude Hansen is the other fantastic performance in this show. He exudes understanding and while knowing that Peter is just a play buddy, he tries to impart a calming effect to help bring out his own truth. Hansen is in perfect balance even in moments of anger.
Adam Schulmerich appears as Bobby's older brother Ted. His is the role of the sage advisor and he gives a noteworthy performance. Ted is an intern at Northwestern Hospital and about to get married to his long time girlfriend and mother of his child. Schulmerich plays Ted as a level headed guy who has seen a lot more and tries to broker a reconciliation between his brother and Peter. He has great chemistry with Manocchio and comes off as a wonderful example of rebuilding a relationship.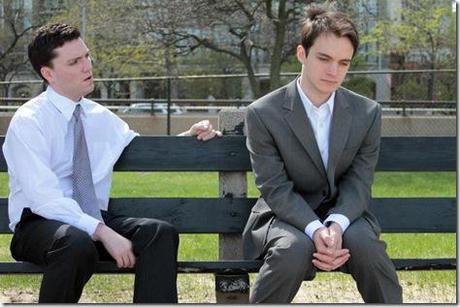 The entire play is set at the beach. That particular spot has meaningful significance to each character. It is a good choice, as it keeps the set simple, allowing the scenes to fade out into shadow. Nonetheless, the sound levels could use a little tweaking, as there are several phone calls made on stage that are not easy to decipher. There are several important plot points in those calls including how Nikki and Bobby come to meet each other face to face.
I just saw Psychonaut Librarians at Sketchbook Reincarnate  that was also written by Skillman. This is quite a different work and shows a great range in her writing talents. The script is a blend of humor and pathos that manages to bring out emotions in this viewer. The sex scenes are pretty raw in that they expose the real motivations behind each character.
This is a mature play with honest depictions of sex and nudity (thank you Jude Hansen). If you are squeamish about such things, you should try to overcome this and go see this play. It is rare to see an honest and non-stereotypical depiction of fluid sexuality.
Rating: ★★½
Wild continues through July 1st at Angel Island Theatre, 735 W. Sheridan (map). Performances are June 16, 21-23, 28-30 at 8:00pm; June 17, 24, and July 1 at 5:00pm.  Tickets are $15, and are available online through BrownPaperTickets.com (check for half-price tickets at Goldstar.com). This play contains mature content and is recommended for 17 and over. More info at KidBrooklynProductions.org.  (Running time: 1 hour 45 minutes, includes an intermission)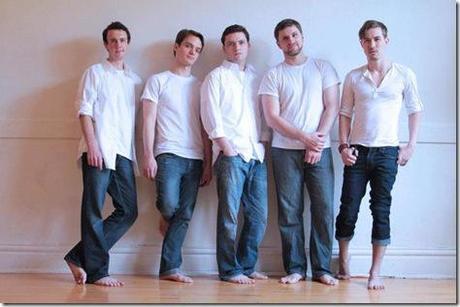 Photos by Sophia Nahli
---