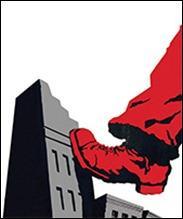 Widowers' Houses 
Written by George Bernard Shaw
Directed by Kevin Christopher Fox
at Ruth Page Center, 1016 N. Dearborn (map)
thru Feb 25  |  tickets: $12-$25   |  more info
  
Check for half-price tickets  
  
   Read entire review
  
---
A farce rich with absurdity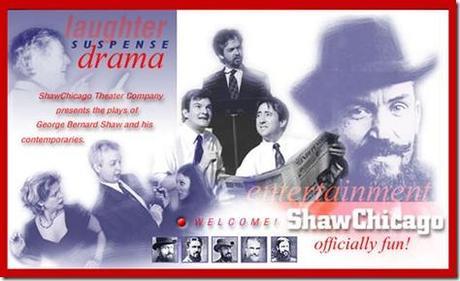 ShawChicago presents
Widowers' Houses
Review by Katy Walsh 
ShawChicago presents Widowers' Houses.  Harry and Blanche are in love.  They met on vacation.  He comes from old money with a modest allowance.  She is nouveau rich with a materialistic appetite.  When their families agree to the match, what could stop their wedded bliss?  Money!  Financial woes become a barrier to young love.  Harry finds out Blanche's dad is a slumlord.  He refuses any cash support from his almost father-in-law.  He doesn't tell Blanche the reason but just asks her to live on his income.  She refuses.  They break up.  Meanwhile, Harry finds out his allowance is the interest on the slum-papa's properties.  And his father-in-law has more plans to get richer off the poor.  Does Harry get rich and the girl?  Or does he lose it all and keep his honor?  Widowers' Houses is a farce rich with absurdity.  
Widowers' Houses launched George Bernard Shaw's playwright career in 1892.  It was the product of Shaw's passionate disdain for slumlords.  In it's debut, Shaw was hissed off the stage.  Later, it became the cornerstone of Shaw's portfolio.  Shaw liked poking fun of the so-called morality of high society.  And he was excellent at it.  Over one hundred plus years later, the messages are still relevant.  Shaw's timeless sentiment that the-rich-don't-care-to-take-care-of-the-poor is both ridiculous and still popular.  His dialog is witty.  The plot is sophisticated buffoonery.  And the characters are unapologetically flawed.
Under the direction of Kevin Christopher Fox, this cast embraces the haughty mockery.  In the leads, Jack Dwyer (Harry) and Jhenai Mootz (Blanche) showcase the realm of emotions in planning a wedding:  adorability, passion, greed, meanness, regret.  Dwyer and Mootz have terrific melt-downs right on stage.  A spoiled Mootz, in particular, goes after the maid with scrappy zest.  The entire talented ensemble pull us into this world of the rich and sleazy. A smarmy Gary Alexander (Cokane) is especially noteworthy in his calculated dealings.  
ShawChicago's method of production is staged readings by primarily Equity Actors.  The bare-bone show puts the words center stage and is a reminder why George Bernard Shaw is a legend. Widowers' Houses is an impressive launch to Shaw's brilliant career.   ShawChicago's offering is a perfect tribute to the master.
Rating: ★★★½
Widowers' Houses continues through February 25th at the Ruth Page Center for the Arts, 1016 N. Dearborn (map), with performances Saturdays and Sundays at 2pm, Sundays at 7pm.  Tickets are $12-$25, and are available in advance through BrownPaperTickets.com (check for half-price tickets at Goldstar.com). More information at ShawChicaog.org.  (Running time: 1 hour 55 minutes, includes an intermission)
Photos by Lila Stromer 
---
artists
cast
Jhenai Mootz (Blanche); Jack Dwyer (Harry); Gary Alexander (Cokane); Mark Richard (Sartorius); Jack Hickey, Kathy Logelin
behind the scenes
Kevin Christopher Fox (director); Lila Stromer (photos)
13-0206