Review
Aura (Lena Dunham) has just graduated from college with no job. Something our generation has dealt with a lot. She has returned home in New York to live with her mother (Laurie Simmons) and sister (Grace Dunham). She's interested in making films, but there isn't too much hope for that outlet. Aura decides she will get a job and find a boyfriend, not necessarily in that order.
Aura's new best friend Charlotte (Jemima Kirke), invites Aura to a party and introduces her to Jed (Alex Karpovsky). His YouTube videos have become somewhat of a hit and this excites Aura because of the possible relationship scenario. Jed lets Aura know that a deal has gone bad and he might need a place to crash for a few days. Aura, thinking Jed might actually like her, invites him to crash at her place for a few days.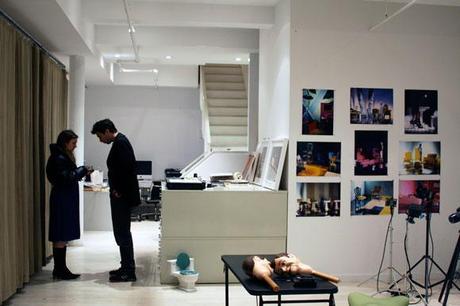 For her next venture, Aura finds a new job answering phones for a small restaurant. The job pays just about nothing and it does nothing for her self-esteem. It seems that the only reason she wants to stay is because of the cute chef, Keith (David Call). He also has his own reason for using Aura because of his addiction with pills.
It's obvious that Lena Dunham has been inspired by Woody Allen. The strength of Tiny Furniture lies in the relationships and the banter between the cast members. Following the struggles in life of a young woman is an interesting change of pace. The film also hits home on a lot of levels, college graduates coming home with worthless degrees. What initially seemed like endless possibilities gets lots in a sea of disappointment.
Tiny Furniture was also one of the first films to be primarily shot using a HDSLR. There were many challenges to being the first, but the D.P. Jody Lee Lipes's, loved the color and image that the inexpensive setup provided. For more information on how Tiny Furniture was shot look into this piece by filmmakermagazine.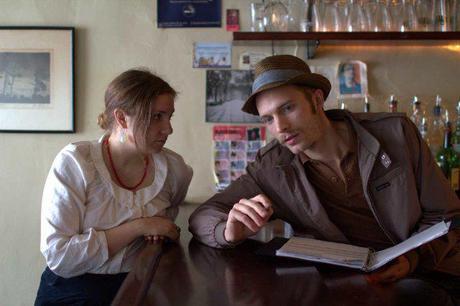 Tiny Furniture is listed as a comedy, but many times it just comes across as sad. A promising young woman with everything she needed to get started, relegated to empty relationships and bottom-feeder jobs. Aura almost comes across as someone who is too tired to fight back. She'll have sex in the most demeaning way possible just to experience a little attention. Tiny Furniture is a good look at Lena Dunham, a woman who has a bright future ahead of her, and the possibilities of shooting with a HDSLR. Otherwise, much like how Aura lives her life, there isn't much here to love.
3 Hearts / 5
Now It's Your Turn! What did you take away from this article? Share your comments with us in the box below!