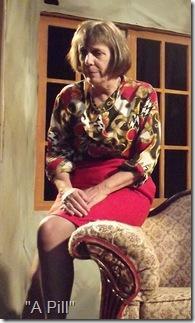 The Seven 
at Viaduct Theatre, 3111 N. Western (map)
thru Oct 7  |  tickets: $10-$20   |  more info
  
Check for half-price tickets 
  
  
   Read entire review
  
---
A festival of new plays devoted to man's most deadly sins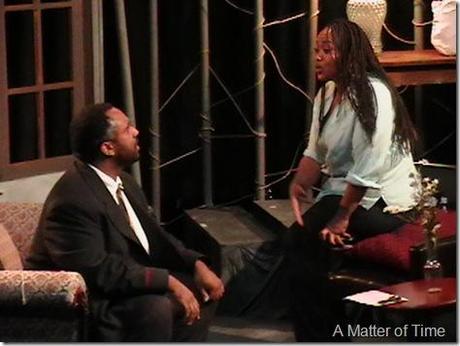 The Neapolitans presents
The Seven
Review by Clint May 
Catholic or not, you're probably somewhat familiar with the seven deadly sins. Since the Middle Ages, they have inspired artists to instruct others on the dangers of the evils that sow the seeds of their own destruction. Perhaps it speaks to mankind's fascination with sin that the average person on the street can name several of the seven deadly sins (thanks in no small part to that eponymous movie with Brad Pitt) and very few if any of the Seven Cardinal Virtues. Continuing in that grand tradition, The Neapolitans are hosting a festival of plays devoted to the exploration of The Seven. Each is set in the modern era and illustrates in one act each of the sins that are most damning to the soul. Rather than a brute-force morality series, however, each of them explores the very nature of the transgression and demonstrates how they are ultimately counterproductive to our own personal and social advancement. Whether or not you believe the flames of Hell lick at the heels of those who embody these traits, it's hard not to see how they have practical negative repercussions in the day-to-day lives of many.
---
A Pill (Pride)
Written by L. Adelina Treviño Bradshaw  
Directed by Skye Robinson Hillis  
Being Satan's personal sin, pride is considered the most dangerous of the seven. Dr. Edith (Caroline Latta) is the picture of a subset sin, vanity. We meet her in a dress too flashy for her age and primping before a mirror as she gets ready to receive an award for her work in chemistry. Her "husband" Stephen (David Puszkiewicz) has been with the good doctor for nearly a decade, but he's really more a kept man than a true husband. He's mostly there for appearances to ensure Edith looks normal in society. When he meets pharmaceutical rep Amy (Chelsea David) at the awards, he quickly initiates an affair with the attractive young woman. There's a mysterious pill that may or may not be the ultimate panacea at the center of Edith's work, and she jealously guards her potential legacy. Amy has her own designs, seeking the next Viagra or Lipitor or any drug that can make or break a rep like herself. When the affair is brought to light, Edith's wounded pride forces her to taunt Amy with the promise of just such a life-changing drug before tossing her out. Not before revealing a startling truth about the trials she's been running with her drug and the dastardly methods she's been willing to use. She's not entirely without conscience however. None other than Hippocrates (Jon Beal) of the famous oath projects from her mind to remind her of the injunction to "First, do no harm." It comes too late for Edith's soul, and her pride doesn't just fell her but the only one who ever could have loved her.
It's perhaps inevitable that at least one of these would have the feeling of a Twilight Zone episode. A Pill certainly has that feeling in its overt treatment and twist ending, along with the pseudo-supernatural introduction of a dead Greek doctor and sci-fi medicine. Latta (who also features in New Men) plays a chilling doctor who rationalizes her development and methods with difficulty and always with a sense of maintaining her dignity. Beal is far too flippant as Hippocrates—it's hard to imagine a woman as self-possessed as Edith would project a figure from history with so much contemporary panache. Bradshaw's script is slightly overwrought and commits one of my own seven deadly sins of drama when it pulls a gun to heighten the climax.
Can there be good pride? Perhaps only if it's mingled with the necessary obeisance to that which made one's achievements possible. Edith's greatest sin is a pride in accomplishment that she blindly desires to exist in a coveted vacuum.
Rating:  ★★½
---
The Phantom Corvette (Wrath)
Written by Ryder Thornton 
Directed by Cody Estle
No surprise here: Americans love a good revenge tale. They're just so cathartic, and I'm certainly not above saddling up with a good tale of bloody justice (Kill Bill 1&2) and some popcorn. Probably better that we live vicariously through media. Most of the people I've encountered who wanted true revenge—beyond the usually accepted method of just 'living well'—turned out to be psychopathic. They couldn't see beyond their desire for an eye for an eye to the consequences of their actions. Such is the plight of a young Danielle (Scottie Caldwell) seeking revenge in The Phantom Corvette. Her scheme for retribution on a classmate involves her father's expensive corvette and the classmate's boyfriend. When it results in a crash that leaves her unscathed but the boy in a coma, her parents Don (Jack McCabe) and Miriam (Claire Nolan) spend the early hours of a morning in a whirlwind of panic. Their parenting skills, Danielle's seeming ambivalence to her deeds and sexual identity, Don's relationship to his car and God—all are brought out in the way that many Earth-shattering events dredge seemingly unrelated pains to the surface.
All three have a naturalistic chemistry as a highly dysfunctional family. As Don, McCabe is particularly disturbing as a father of another era who doesn't want to know what he doesn't want to know, with a temper directed towards anyone who wants to scale the walls of his castle. Meanwhile Nolan is pitch-perfect as a mother trying desperately to undo the wrongs of her past and present. Chilling and vulnerable at once, Caldwell is a tad too old to be a 17-year-old girl but definitely taps the appropriate petulant acting out and insecurity masked as indifference that teens do so well.
Thornton's ending is a bit off-putting and perhaps less instructive than it should be given the gravity of the events preceding. A fervent plea for emptiness by Danielle may already had been answered in her cold heart but lands in a strange place from a narrative standpoint. 
Rating: ★★★
---
New Men (Envy)
Written by Cory Tamler 
Directed by Susan Padveen
Envy is perhaps the most forgivable of sins, especially in the scenario presented by New Men. Ellie (Liz Davis) is a young widow afraid to live life and seemingly without grand desires. She wonders why anyone would ever leave her sweet little town for something new when they can have the comforts of familiarity all about them at home. Every day she passes by a grand old house that contains all that she ever coveted. It belongs to another recent widow, Louise, formerly of the love story of Louise and Davy (Caroline Latta). Distraught in a mid-life crisis, Ellie begins to visit Louise every day after meeting her at Davy's funeral. She's attempting to tease out the secret of Louise's successful life; a life married to her soul mate and complete with a child. Ellie's own marriage died before her husband did after he grew distant when his desire for a child was spurned, a belief she has turned decidedly on its head now that the chance is slipping away. Both their dead husbands visit them from beyond the grave (played by a versatile Joe Vonderhaar). Though Louise's mind isn't what it used to be, it's enough of a memory to make Ellie deliriously jealous.
Although Davis is hardly the fat ugly woman she proclaims, it's a fine performance that turns her seeking for another's life into a sympathetic (and pathetic) sin. Latta one-ups her own performance in A Pill as a woman who is content to have lived the life she wanted, no questions asked. As three men (including a living "date" for Louise), Vonderhaar displays remarkable sensitivity, creating distinct personalities with little more than vocal inflection and a slight turn of facial expression. Director Susan Padveen teases out the gentle humor of Cory Tamler's script, which is rife with good nature and a love for its flawed characters.
Rating: ★★★★
A summary of the remaining one-acts from The Seven:
Waiting for Grimace (Gluttony)
  Written by Ross Berman IV
Directed by J. Cody Spellman 
  A play about a gluttonous America that is in constant search to fill an unexplainable and enormous void. Featuring Kelly Graham, Ryan Hake, Dillon Kelleher, Jack McCabe, Erin O'Brien, Maricella Portugal, Johnathan Wallace
Adventures in Sleepyland  (Sloth)
  Written by Anne McGravie 
Directed by Rinska Carrasco Prestinary
  Delves humorously into the mind of a slothful mattress store employee and his own lazy craving for a life of naps. Featuring Douglas Bryan Bean, Ian Bratchie, Abigail Trabue Epperson, Joe Vonderhaar
The Clown Next Door (Lust)
  Written by Anne McGravie 
Directed by Rinska Carrasco Prestinary
  Is lust good, bad, dangerous, necessary, indefinable, incomprehensible? A normal family is challenged by their impressions of the neighbor next door. Featuring Somer Benson, Carl Lindberg, Jon Martinez
A Matter of Time (Greed)
  Written by Javon Johnson 
Directed by Jacob Watson
A viscerally demanding look into the mind of a man who sacrificed everything for love. Featuring Ebony Joy, Todd Neal, Nate Santana
The Seven continues through October 7th at Viaduct Theatre, 3111 N. Western (map), with specific performance dates available from this detailed performance schedule. Tickets are $10-$20, and are available by phone (773 296-6024) or online through TicketWeb.com (check for half-price tickets at Goldstar.com). More information at TheNeapolitans.com.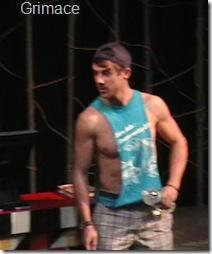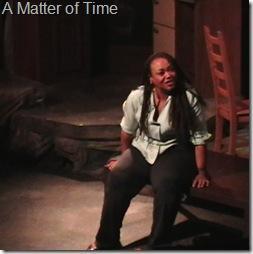 ---
artists
performers
Jon Beal, Somer Benson, Ian Bratchie, Scottie Caldwell, Liz Davis, Chelsea David, Kelly Graham, Ryan Hake, Caroline Latta, Carl Lindberg, Jack McCabe, Clare Nolan, Erin O'Brien, Maricella Portugal, David Puszkiewicz, Abigail Trabue Epperson, Joe Vonderhaar, Johnathan Wallace, Ebony Joy, Jon Martinez ,Nate Santana. Todd McNeil, Dillon Kelleher, Douglas Carter Bean
behind the scenes
J. Cody Spellman, Susan Padveen, Rinska Carrasco, Skye Robinson Hillis, Cody Estle (directors); Ashley Woods (sets); Arianna Soloway (props); Claire Chrzan (lighting); Carol Cohen, Delia Ridenour, Stefin Steberl, Patricia Roeder (costumes); Ben Connors, Daniel Ryan (sound design); Andrea J. Dymond, Jacob Watson, Alison Ennis, Tiffany Keane, Katie Messmore, Jordan Siragusa (stage managers, etc.)
12-0935