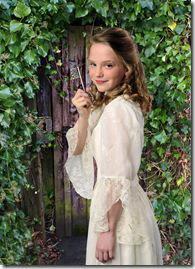 The Secret Garden 
Book and lyrics by Marsha Norman
Music by Lucy Simon  
Directed by Stacey Flaster 
at Cahn Auditorium, Evanston (map)
thru Jan 1  |  tickets: $32-$94   |  more info
  
Check for half-price tickets 
  
  
   Read entire review
  
---
'Secret Garden' blooms into something wondrous….eventually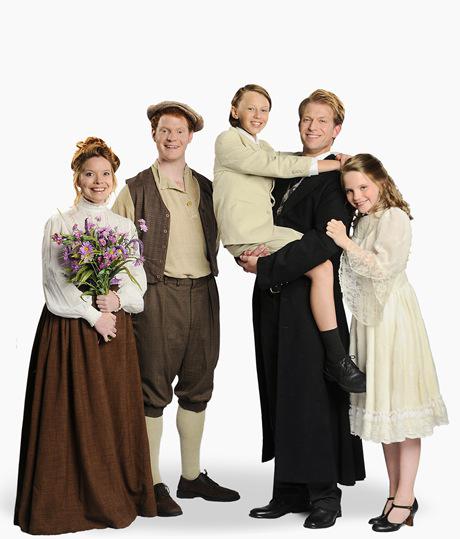 Light Opera Works presents
The Secret Garden
Review by Katy Walsh 
A novel, two movies and a Tony Award-winning musical, "The Secret Garden" is a classic.  Even if the story is a hazy memory, most people recognize the title.  Although author Frances Hodgson Burnett penned her original tale for children, this current production leans more symbolically sophisticated than playfully whimsical. 
Light Opera Works presents The Secret Garden. Mary Lennox has survived a cholera epidemic in India.  The orphan is transplanted to her uncle's house in England.  The household is dealing with its own plague.  The uncle is disabled with grief over his wife's death.  His crippled son is imprisoned by archaic medical treatment.  When Mary Lennox stumbles on a neglected garden, she finds the key to unlocking her relatives' unhappiness.  The Secret Garden is dark and sad but eventually blooms into something wondrous.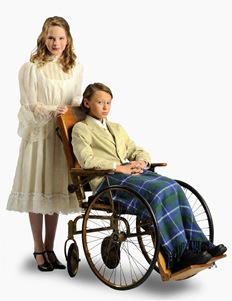 This show is being promoted for families.  I would hesitate to recommend it for kids under ten.  Not only is there a heavy-duty overarching gloom – Act 1 is a little confusing.  The slow-moving action is choreographed walking death.  It took me awhile to determine the chorus is ghosts.  Some are decked out in beautiful Arabian-style finery (costumes by
Darcy Elora Hofer
) and others white English old-fashion garb.  They primarily loom in the background adding vocal support and scenery transition.  At first, I thought they were servants in the new home.  It was unclear.  Or maybe the better word is subtle.  Like the hunchback on
Nicholas Foster
(Uncle Archibald).  If Foster hadn't lamented about it, I wouldn't have noticed it.  His brother,
William Travis Taylor
(Dr. Craven) also briefly reveals his love for Archie's dead wife.  It's an important nugget to his actions that's easily missed. 
Act 1 is definitely about weeding through a lot of stuff to see if anything enchanting might grow from the bleak foundation.  There are vibrant bursts of loveliness within the somberness.   A powerful duet by Foster and Taylor, "Lily's Eyes", is  harmonious and heartfelt. It is a brief respite of attachment before returning to the sorrow standard. Under the direction of Stacey Flaster, Sophie Thatcher (Mary Lennox) strives for precocious and comes off more stilted and affected.  Primarily, it's hard to connect to Thatcher's character.  But in another Act 1 flash of color, Thatcher delightfully frolics with Steve Peebles (Dixon).  It's these refreshing sporadic buds that flourish into an enchanted garden in Act 2.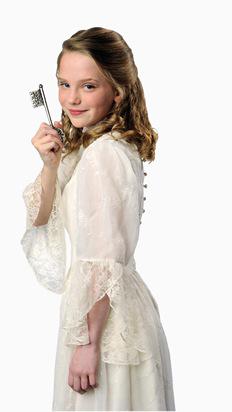 And as Thatcher opens the garden door at the end of Act 1, I get a shiver of anticipation.  Curtain!
Act 2 blossoms into a flowery bouquet.  Literally. Scenic Designer Adam Veness canvasses his stark, industrial framework with petal power.  The charming look lightens up the mood significantly.  Other florets add to The Secret Garden transformation.  Maggie Portman (Martha) gives a spirited performance and inspirational solo in "Hold On."  In the first half of the show, Portman somewhat contains her natural effervescence.  Later, she unleashes it with sparkling results.  Brianna Borger (Lily) and Matthew Schroeder (Colin) have a hauntingly bittersweet duet.  Throughout the show, an unemotional Borger walks the stage without purpose.  Her duets with Foster and Schroeder hint at the passionate woman that is mourned.  Schroeder plays spoiled well but I'm still rooting for him.  And when I think about the boy's final meeting with his father, I get misty. 
The Secret Garden is a hidden gem.  There is fertile ground for a magical experience.  But it's true beauty is only revealed after the groundwork is completed. 
Rating: ★★½
The Secret Garden continues through January 1st at Cahn Auditorium, 600 Emerson, Evanston (map).  Tickets are $32-$94, and are available by phone (847-920-5360) or online here (check for half-price tickets at Goldstar.com). More information at light-opera-works.org.  (Running time: 2 hours 30 minutes, which includes one intermission)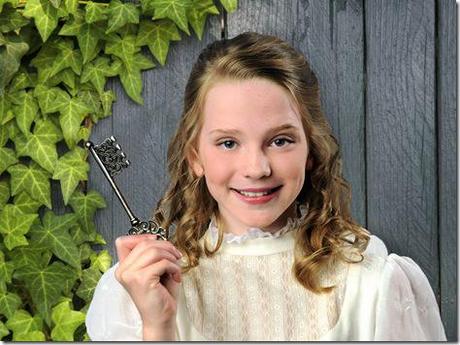 All photos by Rich Foreman 
---