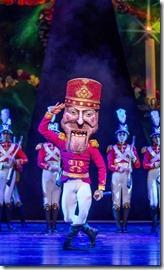 A genius Chicago-centric reimagining of magical holiday classic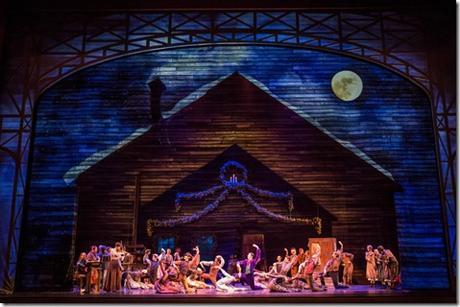 Review by Lauren Whalen
Subscribers and fans of The Joffrey Ballethave been anticipating the company's new for well over a year now. Choreographer Christopher Wheeldon, who's been a star in the dance world for years, recently expanded his reach with the Broadway rendition of the classic film An American in Paris. Wheeldon's announcement that his Nutcracker would be set in World's Fair-era Chicago only increased excitement. The moment has finally arrived, and nothing about this Nutcracker disappoints. Wheeldon's new take, beautifully executed by Joffrey Ballet, is imaginative and thrilling, emotional and sweet but never saccharine, and a flawless reimagining of an old classic.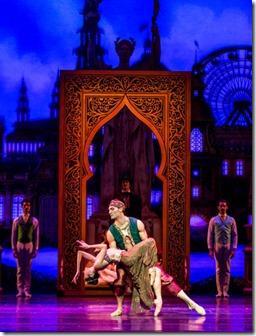 Many versions of
The Nutcracker,
both at local ballet companies and major professional ensembles, are set in a vaguely European/Victorian world. The little girl at the center of the action receives a magical doll and has a wonderful dream involving a mouse king, the heroic life-size version of her nutcracker doll, and dancing sweets galore. What's notable, however, is that the girl (Clara or Marie, depending on the version)
already
lives in a dream, long before she falls asleep. She lives in a large, warm house with a Christmas tree, with adoring parents and a darling, if a little bratty, younger brother. Her family hosts a Christmas Eve party with equally privileged friends of the family, and she receives other presents before she gets the nutcracker doll. Sure, the stakes are vaguely and temporarily high when the mice battle the soldiers, but after that it's more of the same, albeit with additional sparkles.
In Wheeldon's Nutcracker , with an updated story by Brian Selznick, the World's Fair is still months away from opening, but migrant workers are already toiling away. Young Marie lives with her brother Franz, who's already getting mixed up in a band of rough ragamuffins, and her mother, an artist who's sculpting a gold statue for the fair. Marie and her family do host a Christmas party, but it's full of their fellow fair employees, many of whom are experiencing their first Christmas in Chicago, miles away from their home cities or countries. The gathering is homespun but lively, made even more so by the surprise entrance of the Grand Impresario, the benevolent mastermind of the World's Fair, who shares both his vision of the midway and gifts for his workers, including a nutcracker doll for Marie. But after Marie falls asleep, her dream involves real danger: the rats have kidnapped her younger brother, and only Marie has the power to get him back. In lieu of Act II's Land of the Sweets, we have Marie's dream-vision of the World's Fair, complete with excited fairgoers, people representing different, exciting exhibits from abroad and plenty of lights, sound and color.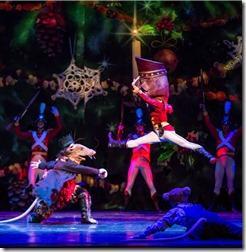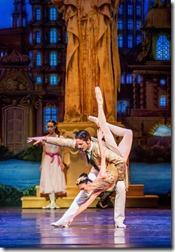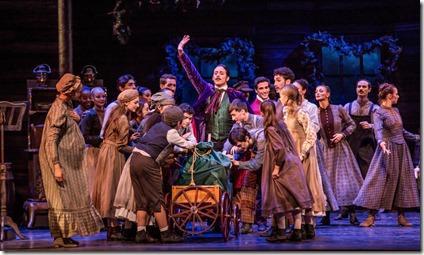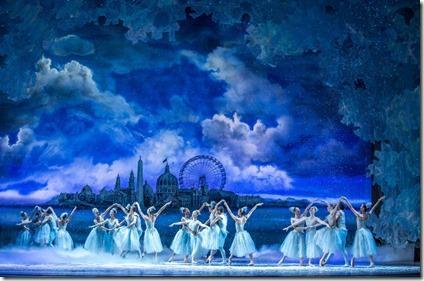 I first saw Wheeldon's choreography in the 2000 film "Center Stage," then again in 2010 when Joffrey performed his stunning, haunting pas de deux " After the Rain." A full-length Wheeldon work is a sight to behold, every movement thoughtful and deliberate, yet bursting with a joyful energy. Thanks to Wheeldon's unparalleled vision, variations such as the Snow and Waltz of the Flowers are given new life, and young Marie is a working-class heroine, eyes wide open to the injustices of the world as well as the wonders. The camaraderie of the Christmas party, among those who don't have much to spare, is heartwarming, and the rats and their king even creepier. Everything is heightened in this Nutcracker , and the ballet is better and fresher for it.
The Joffrey Ballet, a gorgeous and gifted ensemble, are the perfect company to debut Wheeldon's Nutcracker , and the usual bevy of children from Joffrey's Academy of Dance and other schools in the Chicago area, are charming and adorable. While any Nutcracker is an airy and pleasant holiday treat, Wheeldon's The Nutcracker operates on a deeper, more satisfying level. With its liberal dose of Chicago history and subtle class commentary, the production's dramatic weight only amplifies its aura of childlike wonder.
The Nutcracker continues through December 30th at Auditorium Theatre, 50 E. Congress Pkwy. (map). Tickets are $35-$150, and are available by phone (312-341-2300) or online through their website (check for half-price tickets at Goldstar.com ). More info at Joffrey.org/Nutcracker. (Running time: 2 hours, includes an intermission)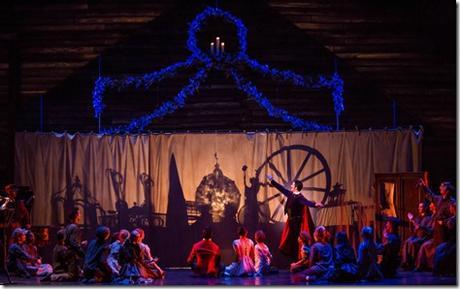 Note: casting varies according to performance.
Matthew Adamczyk, Derrick Agnoletti, Yoshihisa Arai, Amanda Assucena, Artur Babajanyan, Edson Barbosa, Miguel Angel Blanco, Anais Bueno, Fabrice Calmels, Raul Casasola, Valeriia Chaykina, Nicole Ciapponi, Lucia Connolly, April Daly, Fernando Duarte, Cara Marie Gary, Stefan Goncalvez, Luis Eduardo Gonzalez, Dylan Gutierrez, Rory Hohenstein, Anastacia Holden, Dara Holmes, Riley Horton, Victoria Jaiani, Hansol Jeong, Gayeon Jung, Yumi Kanazawa, Brooke Linford, Graham Maverick, Jeraldine Mendoza, Jacqueline Moscicke, Aaron Renteria, Christine Rocas, Paulo Rodrigues, Chloe Sherman, Temur Suluashvili, Olivia Tang-Mifsud, Alonso Tepetzi, Elivelton Tomazi, Alberto Velazquez, Mahallia Ward, Joanna Wozniak, Joan Sebastian Zamora
children's cast
Christian Ayala, Isabella Bales, Maya Belcove, Grace Kelly Boyd, Sebastian Candanedo, Jose Pablo Castro Cuevas, Nicholas Dantes, Carol Dilts, Mary Elsener, Jung Kuczura, Benedict Santos Schwegel, Ian Stocker (Ragamuffin, Rats), Aerin Sofia Abad, Cecelia Buday, Tori Coates, Niamh Dillon, Abigail Dudich, Isabella Josephine Libke, Luella Nandra, Calla Norsman, Layla Porter, Lola Prisco, Zoe Russo, Ella Grace Weerts (Worker Girls), Priyana Acharya, Mari Fujikura, Sara Jaworski, Callahan Porter, Erin Siebert, Yuri Tamagawa (Teen Worker Girls), Anna Creech, Eloise Denker, Alyssa Grace Francoer, Meika Taylor Haywood, Audrey McNabola, Jorja Darleen McNickles, Lauren Milanak, Gillian Mui, Allyson Powell, Bernadette Santos Schwegel, Viviana Smith, Mia Soderquist Hansen (Soldiers, Nutcrackers), Amani Avizheh Flener, Alexandra Gaviria, Marisa Gracias, Yuno Kimura, Sofia Mark, Rachel Pogany, Jaylinne Ramirez, WenLi Zekich (Cavalry), Aerin Sofia Abad, Cecelia Buday, Tori Coates, Jane Kadlec, Jessica Lancaster,, Dalya Lessem Elnecave, Isabella Josephine Libke, Luella Nandra, Lola Prisco, Ayvah Rodriguez, Isabella Grace Shaker, Victoria Rose Zdenovec (Walnuts), Cecelia Buday, Tori Coates, Niamh Dillon, Jane Kadlec, Jessica Lancaster, Isabella Josephine Libke, Isabella Grace Shaker, Victoria Rose Zdenovec (Junior Snowflakes), Juliana Maia Apezzato Genevieve Demaret, Sonia Dillon, Abigail Egan, Ava Elliot, Julissa Flores, Chloe Gavrilos, Zoli Gottlieb-Fenves, Kayleigh Griffin, Daniela Ivory, Zoe Josefson, Jillian Kadlec, Anna Laing, Cyriana Soleil Lara, Isabella Julia Maciejewski Leary, Juliette Leder, Inaya Lian Abdul Malik, LaNaiya Long, Elle Elizabeth Marsico, Makiya Karina McNickles, Amara Messier, Leilani Mojica, Mia Morris Jasmine Mullick, Mia Carina Prado, Skylar Raphael, Aurelia Ava Sebastian, Maya Shah, Morgan Sirek, Lyla Smith, Pfifer Lily Spruill, Kaliana Stanczak, Arwyn Stech, Savannah Streiff, Jocelyn Suastegui, AnaKaterina Cosette Sweis (Baby Snow), Priyana Acharya, Maya Belcove, Jose Pablo Castro Cuevas, Mari Fujikura, Sara Jaworski, Jung Kuczura, Erin Siebert, Ian Stocker, Yuri Tamagawa (Waves and Dragons)
behind the scenes
For The Nutcracker: Christopher Wheeldon choreographer), Brian Selznick (story), Julian Crouch (set design, costume design, mask creation), Natasha Katz (lighting design), Basil Twist (puppetry, construction), Benjamin Pearcy (projection design), Jacquelin Barrett (choreographer's assistant), Suzanne Lopez and Michael Smith (children's ballet masters), Frank McCullough (assistant scenic design), Jon Goldman (assistant lighting design), Tandem Otter Productions (puppetry and effects builders), Chicago Philharmonic (live orchestra), Cheryl Mann (photos)
For The Joffrey Ballet: Ashley Wheater (artistic director), Greg Cameron (executive director), Robert Joffrey and Gerald Arpino (founders), Scott Speck (music director), Gerard Charles (director of artistic operations), Nicolas Blanc (ballet master, principal coach), Adam Blyde, Suzanne Lopez (ballet masters), Paul James Lewis (senior pianist, music administrator), Grace Kim, Matthew Long (company pianists)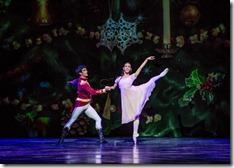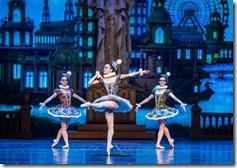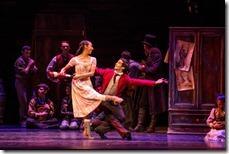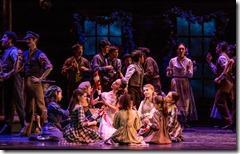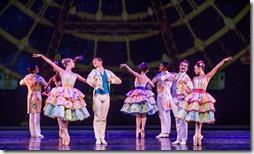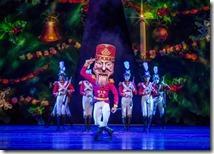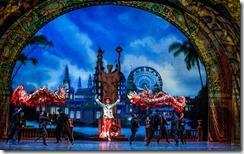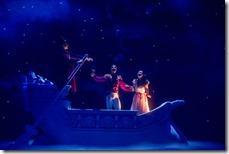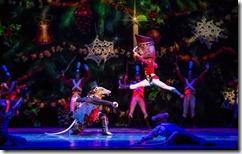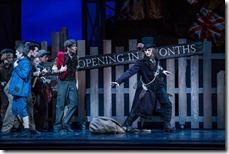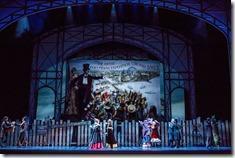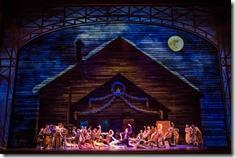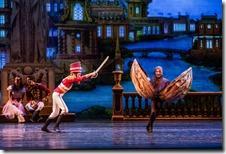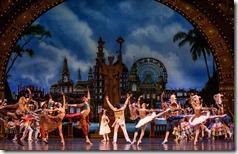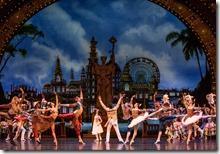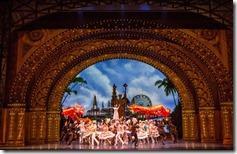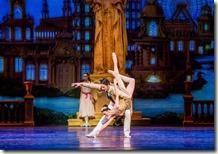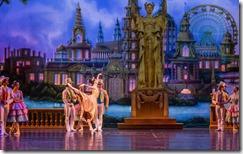 Tags: 16-1228, Aaron Renteria, Abigail Dudich, Abigail Egan, Aerin Sofia Abad, Alberto Velazquez, Alexandra Gaviria, Allyson Powell, Alonso Tepetzi, Alyssa Grace Francoer, Amanda Assucena, Amani Avizheh Flener, Amara Messier, Anais Bueno, AnaKaterina Cosette Sweis, Anastacia Holden, Anna Creech, Anna Laing, April Daly, Artur Babajanyan, Arwyn Stech, Auditorium Theatre, Audrey McNabola, Aurelia Ava Sebastian, Ava Elliot, Ayvah Rodriguez, ballet, Benedict Santos Schwegel, Bernadette Santos Schwegel, Brooke Linford, Calla Norsman, Callahan Porter, Cara Marie Gary, Carol Dilts, Cecelia Buday, Chicago dance, Chicago Philharmonic, Chloe Gavrilos, Chloe Sherman, Christian Ayala, Christine Rocas, Cyriana Soleil Lara, Dalya Lessem Elnecave, Daniela Ivory, Dara Holmes, Derrick Agnoletti, Dylan Gutierrez, Edson Barbosa, Elivelton Tomazi, Ella Grace Weerts, Elle Elizabeth Marsico, Eloise Denker, Erin Siebert, Fabrice Calmels, Fernando Duarte, Gayeon Jung, Gillian Mui, Grace Kelly Boyd, Graham Maverick, Hansol Jeong, Ian Stocker, Inaya Lian Abdul Malik, Isabella Bales, Isabella Grace Shaker, Isabella Josephine Libke, Isabella Julia Maciejewski Leary, Jacqueline Moscicke, Jane Kadlec, Jaylinne Ramirez, Jeraldine Mendoza, Jessica Lancaster, Jillian Kadlec, Joan Sebastian Zamora, Joanna Wozniak, Jocelyn Suastegui, Joffrey Ballet, Jorja Darleen McNickles, Jose Pablo Castro Cuevas, Juliana Maia Apezzato Genevieve Demaret, Juliette Leder, Julissa Flores, Jung Kuczura, Kaliana Stanczak, Kayleigh Griffin, LaNaiya Long, Lauren Milanak, Lauren Whalen, Layla Porter, Leilani Mojica, Lola Prisco, Lucia Connolly, Luella Nandra, Luis Eduardo Gonzalez, Lyla Smith, Mahallia Ward, Makiya Karina McNickles, Mari Fujikura, Marisa Gracias, Mary Elsener, Matthew Adamczyk, Maya Belcove, Maya Shah, Meika Taylor Haywood, Mia Carina Prado, Mia Morris Jasmine Mullick, Mia Soderquist Hansen, Miguel Angel Blanco, Morgan Sirek, Niamh Dillon, Nicholas Dantes, Nicole Ciapponi, Olivia Tang-Mifsud, Paulo Rodrigues, Peter Ilyich Tchaikovsky, Pfifer Lily Spruill, post, Priyana Acharya, Rachel Pogany, Raul Casasola, Riley Horton, Rory Hohenstein, Sara Jaworski, Savannah Streiff, Sebastian Candanedo, Skylar Raphael, Sofia Mark, Sonia Dillon, Stefan Goncalvez, Temur Suluashvili, The Nutcracker, Tori Coates, Valeriia Chaykina, Victoria Jaiani, Victoria Rose Zdenovec, Viviana Smith, WenLi Zekich, Yoshihisa Arai, Yumi Kanazawa, Yuno Kimura, Yuri Tamagawa, Zoe Josefson, Zoe Russo, Zoli Gottlieb-Fenves
Category: 2016 Reviews, Auditorium Theatre, Dance, Holiday Show, Joffrey Ballet, Lauren Whalen, New Work, World Premier