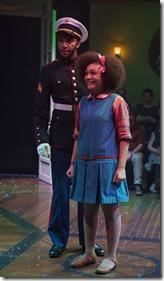 House's ballet-free fantasy is flawless holiday tradition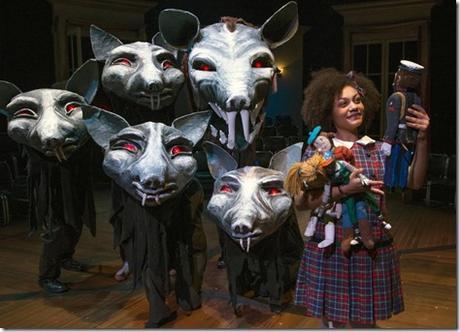 Review by Lauren Whalen
I've come to the conclusion that holiday shows are especially important this season. Productions like Emerald City's A Charlie Brown Christmas and The House Theatre's ballet-free kid fantasy The Nutcracker may seem irrelevant at first glance in today's harsh political climate. On the contrary, both feature characters that are reluctant to celebrate but eventually realize that while the world is a big, scary place, the love of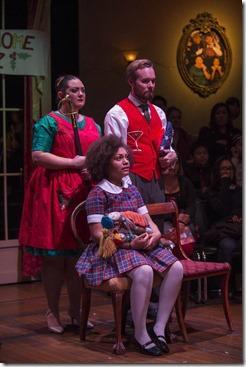 family (biological, chosen and everything in between) remains. With a mostly new cast and more original content, this year's House
Nutcracker
is a beacon of holiday hope and light in a very dark time.
Adapted from the E.T.A. Hoffmann story - with a 1980's Return to Oz-esque vibe - the House's Nutcracker opens with a Christmas party, intended to welcome back returning solider Fritz (Desmond Gray). However, the joyous mood quickly turns tragic when Fritz doesn't come home. A year later, young Clara (Ariana Burks) and her family are at a loss, substituting pizza bagels for sugarplum cookies and wandering around a home that now feels much too big. A few days before Christmas, Uncle Drosselmeyer (Torrey Hanson) arrives from abroad with a special gift for Clara: a nutcracker doll that looks exactly like her late brother. Nutcracker Fritz comes to life, along with Clara's doll Phoebe (Rachel Shapiro), stuffed monkey (Ian Maryfield) and robot Hugo (Joey Steakley), and together they form a merry army, determined to save Christmas. But when an evil band of holiday-hating rats emerge from the walls of Clara's house, the real adventure begins.
This Nutcracker strikes just the right balance of child-friendly entertainment and very real human emotion. No one understands death - sure, as we get older we can comprehend, even appreciate, from an intellectual level. However, who can explain it when a soldier, a beloved son, brother and friend, just doesn't come home one Christmas? How does one move on from that? This is the core question of this Nutcracker , packaged in a lovely musical package that speaks to children without pandering, and to adults without patronizing. As it does with every original production, from the stirring earlier this season to the signature piece Death and Harry Houdini, the House Theatre puts its signature brand of magic to work, delivering a message that's heartbreaking but ultimately uplifting. Director and choreographer Tommy Rapley (who also co-wrote the script) strikes the perfect balance of sentimental and humorous, acknowledging and working through the tragedy of the story without ever succumbing to manipulation, unafraid to give the audience the lighter moments we so desperately need when it seems like Christmas will never come for Clara.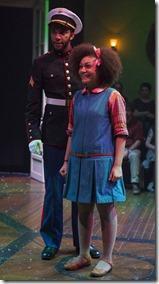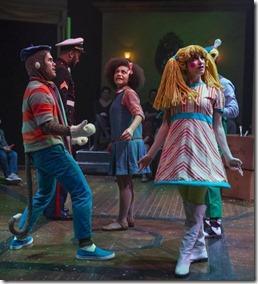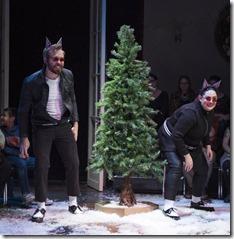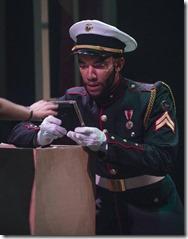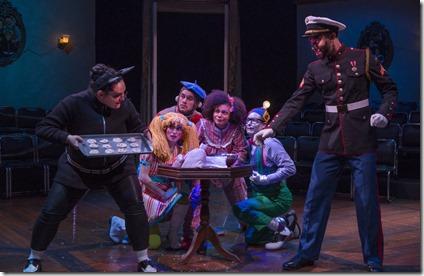 Sixteen-year-old Burks shines as Clara, bringing an inquisitive, playful energy to a thoughtful and brave little girl. Steakley, Shapiro and Maryfield interject whimsy and humor, and Gray has some truly touching moments as Fritz, who knows he's now in a different form but still doesn't quite understand what happened to him. Hanson is a fiercely loving and complex Drosselmeyer, and Amanda de la Guardia and Nicholas Bailey embrace the dual roles of Clara's parents and the nefarious, comic villain rats.
The House Nutcracker is a beloved annual production, and this year it's more vital than ever. Despite a world that gets more frightening at every turn, this Nutcracker reminds the audience that as long as there are hopeful kids who love cookies, there is hope.
The Nutcracker continues through December 30th at Chopin Theatre, 1543 W. Division (map), with performances Thursdays-Fridays at 7:30pm, Saturdays 3pm & 7:30pm, Sundays 3pm & 7pm. Tickets are $25-$45, and are available by phone (773-769-3832) or online at PrintTixUSA.com(check for half-price tickets at Goldstar.com ). More information at TheHouseTheatre.com. (Running time: 2 hours, includes an intermission)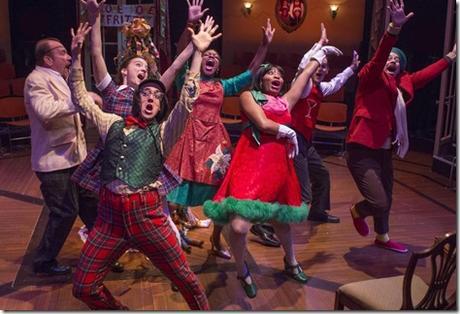 Photos by Michael Brosilow
Ariana Burks (Clara), Desmond Gray (Fritz), Joey Steakley (Hugo the Robot), Rachel Shapiro (Phoebe, u/s Clara), Torrey Hanson (Drosselmeyer), Amanda de la Guardia (Martha, Really Scary Rat), Nicholas Bailey (David, Quite Scary Rat), Ian Maryfield (Monkey), Emily Hawkins, Kyle Ryan, Paul Michael Thomson (understudies)
Marti Kallenberger (French horn), Agnieszka Likos, Jess McIntosh (violin), Donna Miller (cello), James Robinson-Parran (piano), Anthony Scandora (percussion)
behind the scenes
Tommy Rapley (director, choreographer), Jake Minton (playwright, lyricist), Phillip Klapperich (playwright), Kevin O'Donnell (composer), Lauren Batson (stage manager), Michael Griggs (sound design), (lighting design), Debbie Baer (costume design), Collette Pollard (scenic design), Matthew Muñiz (music director), Stephen Ptacek (associate sound designer), Mieka van der Ploeg (associate costume designer), Marika Mashburn (casting), Brent LeBlanc (asst. director), Hillary Aarons (asst. choreographer), Sally Weiss (asst. set design), Leticia Arellano (asst. costume design), Joe Schermoly (technical director), Bobby Huggins (asst. technical director), Coco Ree Lemery (scenic charge), Jerica Hucke (costume manager), Jamie Karas (props master), Lydia Hanchett (puppet master), Dan Kerr-Hobert (additional puppet work), (master electrician), Chris Walls (audio engineer), Logan Jones, Amalie Vega, Mandy Scott, Elizabeth Penrose (asst. stage managers), Andrew Nunley (run crew), Jennifer Giangola (wardrobe supervisor), Michael Brosilow (photos)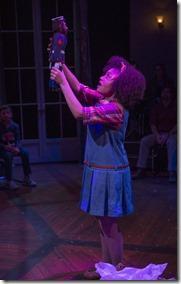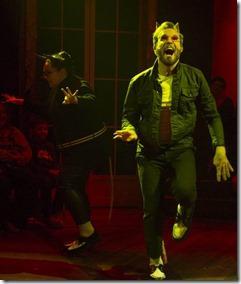 Tags: 16-1130, Agnieszka Likos, Amalie Vega, Amanda de la Guardia, Andrew Nunley, Anthony Scandora, Ariana Burks, Bobby Huggins, Brent LeBlanc, Chicago Theater, Chopin Theatre, Chris Walls, Coco Ree Lemery, Collette Pollard, Dan Kerr-Hobert, Debbie Baer, Desmond Gray, Donna Miller, E.T.A. Hoffmann, Elizabeth Penrose, Emily Hawkins, Hillary Aarons, holiday show, House Theatre, Ian Maryfield, Jake Minton, James Robinson-Parran, Jamie Karas, Jennifer Giangola, Jerica Hucke, Jess McIntosh, Joe Schermoly, Joey Steakley, John Kelly, Kevin O'Donnell, Kyle Ryan, Lauren Batson, Lauren Whalen, Lee Keenan, Leticia Arellano, Logan Jones, Lydia Hanchett, Mandy Scott, Marika Mashburn, Marti Kallenberger, Matthew Muniz, Michael Brosilow, Michael Griggs, Mieka van der Ploeg, Nicholas Bailey, Paul Michael Thomson, Phillip Klapperich, post, Rachel Shapiro, Sally Weiss, Stephen Ptacek, The House Theatre of Chicago, The Nutcracker, Tommy Rapley, Torrey Hanson
Category: 2016 Reviews, Chopin Theatre, Extensions-Remounts, Holiday Show, House Theatre, Lauren Whalen