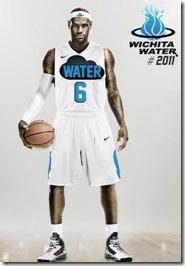 The Lockout: a Musical 
Written by Ben Fort and Jason Gallagher  
Directed by Joe Giovannetti  
American Theater Company, 1909 W. Byron (map)
thru Sept 15  |  tickets: $20-$25   |  more info
  
Check for half-price tickets 
  
  
   Read entire review
  
---
World premiere sports musical is sure to please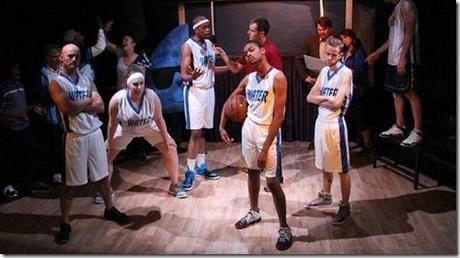 Six Hours Short presents
The Lockout: a Musical
Review by Katy Walsh 
Six Hours Short presents the World Premiere of The Lockout: A Musical.
How does the traditional musical theater genre broaden its appeal beyond the geriatric set and the gay community? The creative team of Ben Fort and Jason Gallagher might have found the carrot to dangle to ensnare the sports-minded. Fort and Gallagher wrote the book, music and lyrics for a musical about the 2011 NBA lockout. The real life incident shut down the pro basketball season as owners and players disputed monetary contracts. Fort and Gallagher use sports reporters from a fictional ESPN-like channel to chronicle the sequence of events. And because this is a musical, Fort and Gallagher focus on the budding bromance between an owner and his new player prodigy.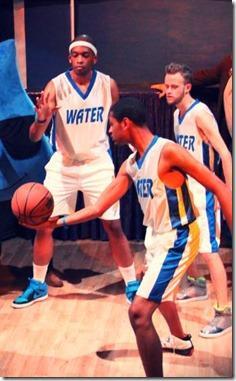 The Lockout is clever! The dialog and lyrics boast extensive knowledge of the basketball fanatic creators. A buffoon Commissioner (played with zest by Doug Reed) continually pops up to fine the courting couple. There is a singing tribute to b-ball legend and Chicago nemesis entitled "LeBron's Stupid." Under the skillful direction of Joe Giovannetti, the talented ensemble does a full court press. They dribble, dance, and dazzle. Choreographer Amy Carlson combines athleticism and line dancing for high energy movement. From the very start, as Neala Barron tips off with a powerful rendition of the National Anthem, it's established that this snarky sports lampoon is first and foremost a musical. Collectively and individually, Ben Harpe (Phil) and Patrick Poulin (Macon) captivate passionately singing about their commitment to basketball and each other. A Ron Swanson look-alike, Harpe and the fresh faced Poulin come together in sweet adorability.
The Lockout: A Musical introduces a new genre; sports musicals. The content dribbles fast and furious. And the shots are all 3-pointers. Now, the level of audience enjoyment will be directly related to the person's knowledge of professional basketball. Diehard b-ball fans can finally relive – hopefully with laughter – the hiccup in the 2011 NBA season. People who love musicals but hate sports might have an issue with this one. For me, I always try to have enough current sports awareness for cocktail chatter. I didn't understand all of Fort and Gallagher's pokes at the 2011 Lockout, especially some of the subtle nuisances. Yet, I remembered some of it and laughed at the spoofed recall. More importantly, I was impressed by Fort and Gallagher's innovative development of a musical truly dedicated to a moment in sport's history. And of course, I'm a sucker for a good bromance.
Rating: ★★★
The Lockout: a Musical continues through September 15th at American Theater Company, 1909 W. Byron (map), with performances Thursdays-Saturdays at 7:30pm, Sundays 5:30pm.  Tickets are $20-$25, and are available online through SquareUp.com (check for half-price tickets at Goldstar.com). More information at LockoutMusical.com.  (Running time: 2 hours 30 minutes, includes an intermission)
---
artists
cast
Neala Barron, Rachel Christianson, Ben Harpe, Barry Irving, Molly Jones, Gus Klett, Micah Kronlokken, Justin Lance, Taylor Okey, Patrick Poulin, Michael Rawls Jr, Doug Reed, Sarah Lynn Robinson, Sheridan Singleton, Kyle Stephens, Rachel Tietz.
behind the scenes
Joe Giovanetti (director), Joel Shuman, Chaz Evans (co-music directors), Matt Baye  (lighting design), Drew Brown (sound design), Amy Carlson (choreography), Kristina Carr (costume design), Krista Mickelson (stage manager), Sarah Nelson (set design), The Peekaboos (stage band)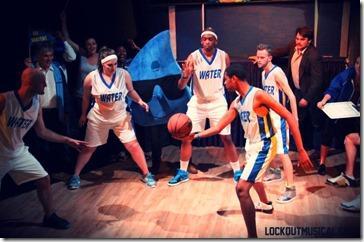 13-0830