Happy Hunger Games! And may the odds be ever in your favor.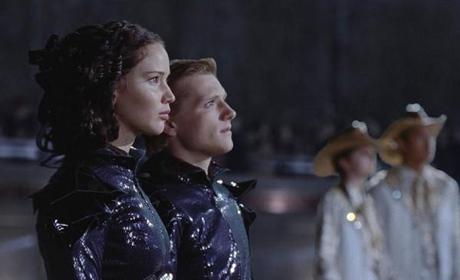 The Hunger Games is the latest young adult novel series to see a big screen adaptation. Distributor Lionsgate is certainly hoping that they have another Twilight saga on their hands, but The Hunger Games has to the ability to be something more. The first film in the series has made its début this weekend and hits all the senses with an intriguing love-triangle and enough kid decapitation to go around.
Based on the hit series by Suzanne Collins, The Hunger Games follows young Katniss Everdeen (Jennifer Lawrence) and her journey through the deadly Hunger Games. Since the beginning of the rebellion two children from every district, male and female, must be chosen to fight to the death. Katniss and her childhood friend Gale (Liam Hemsworth) might be safe this time, but Katniss's sister,  Primrose, isn't as lucky. In order to free her sister from this deathly burden, Katniss volunteers to be the tribute from district 12.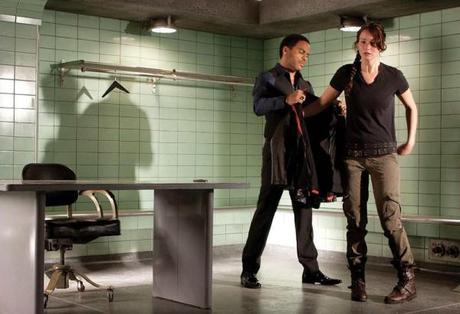 The other unlucky soul to join her from district 12 is Peeta Mellark (Josh Hutcherson). His not so secret crush on Katniss proves to be a selling point towards their survival. They must impress the patrons of the all-mighty capital to receive rations during the Hunger Games. The romance of the star-crossed lovers of district 12 plays into the hearts and minds of everyone and may help them outlast the other combatants.