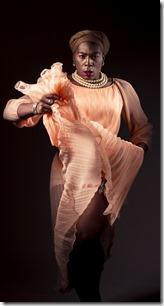 Innovative and unique form of neo-noir escapism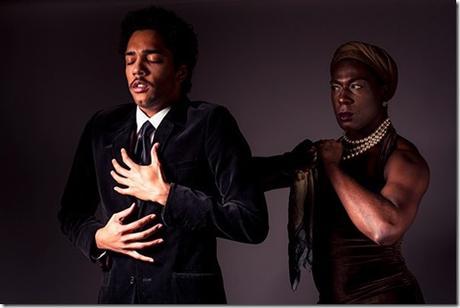 "Any food allergies?" the box office cheerfully asked me. Not a typical question for a theatergoer (and the answer is no, by the way), but The Great & Terrible Doctor Faustus is no ordinary play. The brainchild of Striding Lion Performance Group, this Doctor Faustus takes the age old tale and infuses details new, old and extremely physical. It's part theater, part physical workout - get ready to climb a lot of stairs - and wholly absorbing. Fans of Sleep No More and the film "Mulholland Dr."will embrace The Great & Terrible Doctor Faustus as an eerie, thoroughly artistic foray into the realm of neo-noir escapism.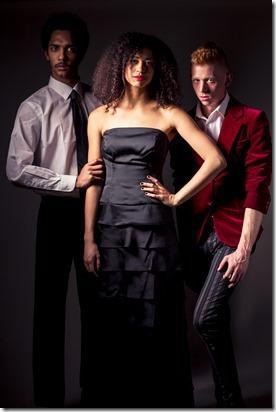 Striding Lion describes itself as a "company of dance theater artists...dedicated to bringing innovating and thought-provoking performance programming to diverse audiences." While this type of language isn't unusual for a mission statement, rare is the company who so completely follows through on these words. Granted, this is the first Striding Lion production I've witnessed, but
Doctor Faustus
is both innovative and thought-provoking with a diverse audience - and cast. The two principals and a good half the cast are performers of color, and there is a great deal of body diversity as well, all of which is refreshing to see.
The Great & Terrible Doctor Faustus is a bit difficult to describe without major spoilers. There's very little dialogue, and the performers rely mainly on music (old-timey, modern and modern covers of old-timey) and movement to convey the classic story of a man's pact with Lucifer and his encounters with the Seven Deadly Sins. Audience members are divided into groups and led around by one Sin (in my case, it was Lust, stunningly portrayed by the ever-flexible and gamine Erik Strebig). My group ran up and down staircases, in and out of hallways and small, hidden rooms, frequently encountering other Sins and groups. A recurring thread and song brings all players and participants together, nicely tying together loose ends and furthering character development.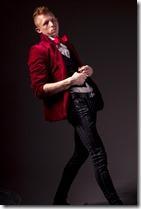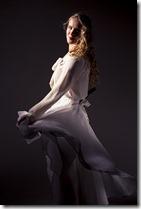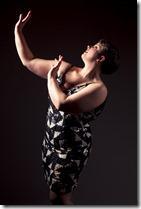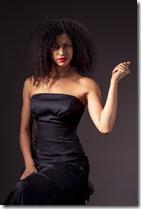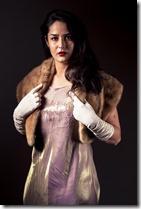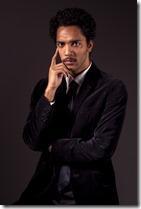 Perhaps no Chicago environment is better suited to this roving work of art than the Athenaeum, an older building with high ceilings, multiple nooks and crannies, and a grand main theater. Striding Lion makes the very most out of the space: everything's a stage, from narrow hallways to staircase beams, and every breath, syllable or movement a performance in its own. The cast members are nimble on their feet whether accompanied by music or silence, and the Athenaeum is their playground. Nothing is wasted in this Doctor Faustus , and every detail has been orchestrated with the utmost care.
I've long been a fan of the pivotal scene in "Mulholland Dr," during which a Spanish singer croons Roy Orbison's "Crying" in the mysterious Club Silencio, a dreamlike Los Angeles club in which time and reality are compromised. The New York smash hit takes David Lynch's creepy mise en scene to the next level, as participants roam an old hotel and witness a shocking and spectacular riff on Macbeth. While I wish The Great & Terrible Doctor Faustus was a bit clearer in establishing each Sin as a character, overall the production is stellar and evocative, a journey in every sense of the word.
Doctor Faustus continues through February 29th at Athenaeum Theatre, 2936 N. Southport (map), with performances Friday and Saturday at 10:30pm and Sunday and Monday at 7pm. Tickets are $25 (students $18), and are available by phone (773-935-6875) or online through OvationTix.com (check for half-price tickets at Goldstar.com ). More info at StridingLion.com. (Running time: 75 minutes, no intermission.)
NOTE: this production requires constant audience movement, including up and down stairs, but there is an accessible route for those requiring accommodations.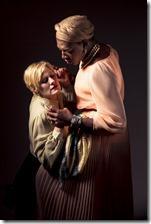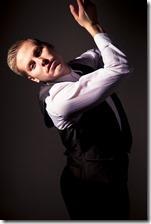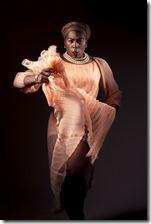 (Faustus), Jacinda Ratcliffe (Lucifer), Erik Strebig (Lust), Kelly Engler (Gluttony), Amanda Exley Lower (Greed), Jacobi Alvarez (Wrath), Darling Squire (Envy), Garth Johnson (Pride), Christy Stallknecht (Sloth), Gina Marie Hayes, Quinn Hegarty, Veronica Johnson, Anne Martin (audience guides)
behind the scenes
Alex Benjamin (creator, director), Katherine Scott (choreographer, in collaboration with cast), Jeremy Lee Harris (music director), Amalie Vega (stage manager), Grace Schwartzenberger (lighting design), Veronica Johnson (costume design), Gina Marie Hayes (portrait artist), Arnel Sancianco (graphic designer), Matthew Gregory Hollis (production photographer), Matthew Silverman (marketing director), Tristan Chiruvolu (assistant producer), Jacobi Alvarez (video director, video editor)
Tags: 16-0253, Alex Benjamin, Amalie Vega, Amanda Exley Lower, Anne Martin, Arnel Sancianco, Athenaeum Theatre, Chicago dance, Christy Stallknecht, Darling Squire, David Lynch, Erik Strebig, Garth Johnson, Gina Marie Hayes, Grace Schwartzenberger, Jacinda Ratcliffe, Jacobi Alvarez, Jeremy Lee Harris, Katherine Scott, Kelly Engler, Lauren Whalen, Matthew Gregory Hollis, Matthew Silverman, post, Quinn Hegarty, Striding Lion Performance Group, Tristan Chiruvolu, Veronica Johnson, Zach Nicol
Category: 2016 Reviews, Athenauem, Dance, Lauren Whalen, New Work, Striding Lion Performance Group, World Premier