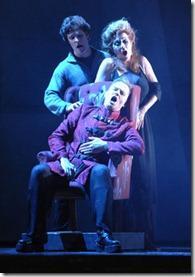 The Fall of the
   House of Usher  
Music by Philip Glass
Libretto by Arthur Yorinks
Conducted by Andreas Mitisek 
at Harris Theater, 205 E. Randolph (map)
thru March 1  |  tickets: $35-$125   |  more info
  
Check for half-price tickets  
  
  
   Read entire review
  
---
'Usher' falls a little flat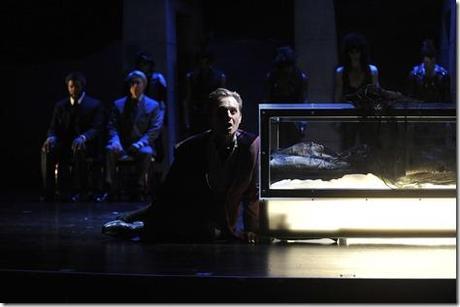 Chicago Opera Theater presents
The Fall of the House of Usher
Review by Clint May 
There's something about a Poe story that resists anachronism. Update a Shakespeare? Sure, stretch him almost to the breaking point—but Edgar Allan Poe? He remains steadfastly a man of his zeitgeist. A realm of superstition and naiveté mingled with the first blushes of scientific inquiry that diminishes in power in proximity to our current age with all its vulgar proper categories and names and supposed sophistication. So when I say there's a first scene appearance of a tablet computer delivering the infamous summoning of "the visitor" to the House of Usher, you can perhaps understand what a distraction that (and many other eclectic post-modern surprises) could be in this 1987 interpretation by Philip Glass and Arthur Yorinks. What should be a thrillingly transportive dark and moody work ends up distracted by its own cleverness.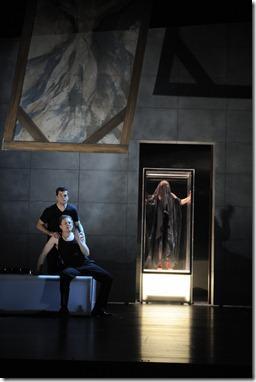 Famous but formulaic (and perhaps famous because it hits every Poe cliché), the original tale never names the visitor, the time, or the place. The Usher mansion and its inhabitants exist in an ether realm of the mind and under an oppressive weight of history. Now named "William" (Baritone
Lee Gregory
, debuting at COT along with all his castmates), the offending virus of a visitor is summoned by his boyhood friend Roderick Usher (Tenor
Ryan MacPherson
). Ostensibly William is a cure-as-companion for an unnamed malady of acute oversensitization. That this is as an Usher family heirloom is probably born of the implied incestual relations that pervade ancient bloodlines of that ilk and is overtly implied between siblings in this adaptation. Poor sister Madeline (Soprano
Suzan Hanson
) is oft on-stage but only as an avatar of doom, saying not a word but  ah'ing in overbearing strains (that frequently overshadow any words being spoken elsewhere) to haunt-and-taunt her twin and the intruder. Her eventual live entombment is bereft of the self-fulfilling irony found in the short story, overshadowed by the newly shoehorned homosexual relationship between Roderick and William.
While of course no director or writer need be total slave to the source text, rereading the story this morning I could find no hints of the homosexual relationship (made physical here instead of mysterious) subplot meant to explain why William would drop everything for a childhood friend and add another layer of strangeness (incest not enough?). Again, it's another unnecessary distraction (and no more associating 'madness,' 'delicateness' and 'depravity' with homosexuality for a while, please) from that core tension of a man and his sister bound by hereditary hysteria. There's another interpretation subtly alluded to that is actually more interesting than physical attraction—that Roderick is an incubus of energy who brought William in not as a potential lover but as a source of power to draw on while he works up the courage to do away with Madeline. Multiple supernumeraries outfitted like glam-rock Gothic gargoyles seethe and writhe about the sparse Fascist-style set to give the house a living character, and I wonder if their look is an homage to the opera's late 80s inception. Either way it's yet another bizarre distraction from the claustrophobia of the story. Not that the mash-up visual styles doesn't sometimes strike on some chilling tableaux. A dinner served over a glowing glass coffin or a threesome amidst a flowing white curtain is sure to stick in the mind as examples of just a grand visual regardless of appropriateness. The entirety just leaves me unconvinced that this styling belongs anywhere near a work by Poe.
As a short opera (90 minutes), it's not one of Glass' more monumental works, nor is it him at his best. To really turn that screw might have actually—dare I say it—required a bit more time. Still, the repetitive, sparse scoring with its striking contrasts of trills and bass sets the mood for the macabre like a constant heartbeat beneath the floor. Up the tempo and add some tongue-in-cheek flavor and you'd practically have the score for 1988's "Beetlejuice" (Wikipedia helpfully informs that composer Danny Elfman does in fact cite Glass as an inspiration). Again I wonder if a more outright melodramatic approach might be more appropriate for the tone of a story so outside reality. A 13-piece orchestra conducted by director Andreas Mitisek (in his debut as general director) keeps the tone tense and brisk, while MacPherson and Gregory have a great vocal chemistry. The overwrought MacPherson plays sinisterly off a normal-cum-crazy Gregory, even if it's hard to buy into their smoldering desire. (Random sidenote: I could listen to Mitisek read his hokily hilarious pre-show letters from dead artists rife with puns and in-jokes all day as a one man show.)
Poe and opera would seem to go together so well that it seems there should be a sub-category just for it (op-Poe-ra, perhaps?). Maybe I'm just still stuck on Steppenwolf's 2006 Lady Madeline as a much better example of bringing Poe to life theatrically. With the talent onstage and behind, it just feels like it never quite reaches a crescendo of creepy, what with all the strange choices pulling focus. Die-hard Glass fans will enjoy this no doubt, however. Usher is Poe's crowning achievement of his totality style, with every piece in the short work fitting together to push a larger symbolic theme. If only the same could be said here.
Rating: ★★½
The Fall of the House of Usher continues through March 1st at Harris Theater, 205 E. Randolph  (map), with performances February 23, 24, 27 and March 1 at 7:30pm.  Tickets are $35-$125, and are available by phone (312-704-8414) or online through their website (check for half-price tickets at Goldstar.com). More information at ChicagoOperaTheater.org.  (Running time: 80 minutes without intermission)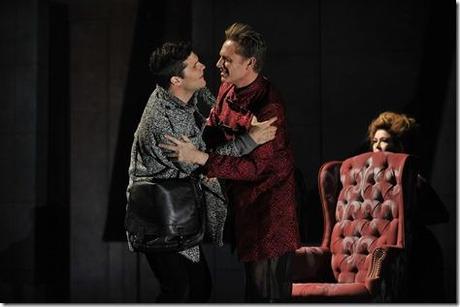 Photos by Liz Lauren and Keith Ian Polakoff
---
artists
cast
Suzan Hanson (Madeline Usher; Soprano), Lee Gregory (William; Baritone), Jonathan Mack (Physician; Tenor), Ryan MacPherson (Roderick Usher; Tenor), Nicholas Shelton (Servant; Bass-Baritone); Jos N. Banks, Jamal Howard, Curtis Bannister, Matt Messina, Nathan Gardner, Daniel Gilbert, Jordan Phelps, Will Snyder (Supernumeraries)
behind the scenes
Andreas Mitisek (conductor), Ken Cazan (director), Alan E. Muraoka (set designer), Jacqueline Saint Anne (costume designer), David Jacques (lighting designer), Neda Kandimirova (music coach, rehearsal pianist), Ross Beacraft (orchestra manager), Donald E. Claxon (production stage manager), Cynthia Hennon Marino (asst. stage manager), Rick Combs (tech director), David Lee Bradke (asst. lighting, lighting supervisor), Maria DeFabo (props), Brandy Karlsen (wardrobe, asst. costumes), Nicholas Pilapil (asst. costumes), Christina Carlson (wigs, makeup supervisor); Liz Lauren, Keith Ian Polakoff (photos)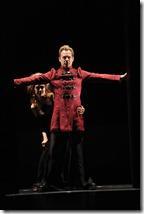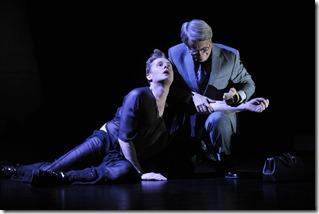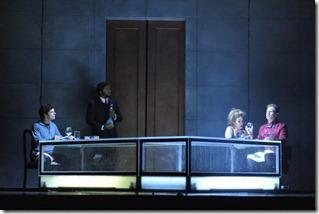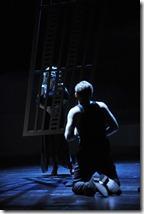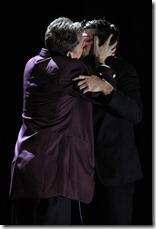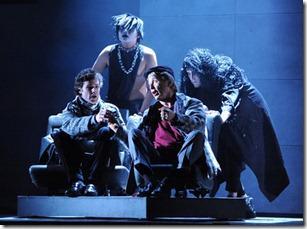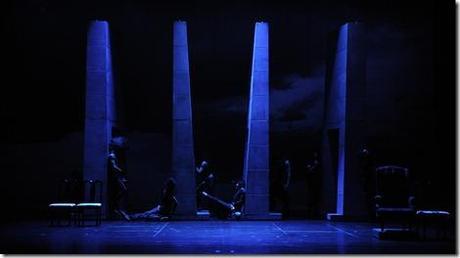 13-0247