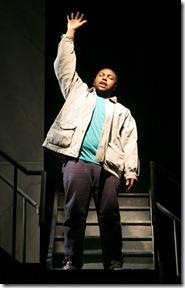 The Exonerated 
Written by Jessica Blank and Erik Jensen
Directed by Cat Miller
at Northwestern University, Evanston (map)
thru May 5  |  tickets: $10-$25   |  more info
  
Check for half-price tickets 
  
  
   Read entire review 
  
---
Impactful message, but dramatization is lacking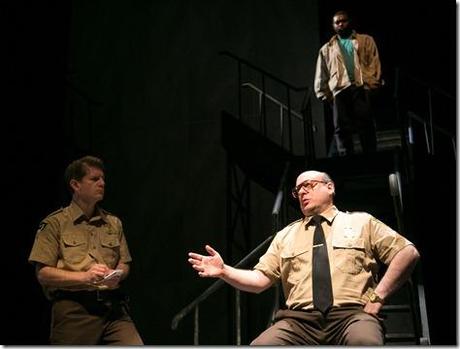 Next Theatre and Northwestern University presents
The Exonerated
Review by Anuja Vaidya
Imagine being accused of something you did not do, and then being punished for it. Imagine every freedom, every right being stripped away from you and no matter how loudly you proclaim your innocence – nobody takes heed. Imagine the frustration and anger at being made to pay for someone else's heinous crime. The Exonerated forces you to imagine for a moment what it must be like to have to serve time for a crime you did not commit. While these situations make for a compelling script, this production relies too heavily on just that one fact.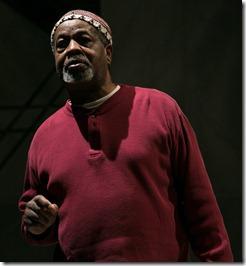 The Exonerated is a series of vignettes based on true stories about people who had been wrongfully convicted. With each story is as heart wrenching as the next, It's safe to say that you need to brace yourself to watch this show to the end. A son is accused of killing his parents, a young man accused of raping and killing a young woman, a young couple accused of killing two police officers – the horrible situations that these people unwittingly find themselves in is enough to make you lose faith in the American justice system. Even with the pinnacle moment of exoneration, it isn't enough to relieve the sense of despair that has enveloped you by this point.
These stories are important; the message the play is trying to make is too. The play strongly suggests that the United States – while taking pride in its accomplishments – also needs to take a hard look at its failures, such as wrongful convictions. However, this production seems to rely solely on the strength of these stories and doesn't attempt to make them theatrically interesting.
The vignette pieces are loosely linked together by an exonoree who also doubles up as the narrator. His dialog as narrator doesn't really take us from one story to the next, appearing instead to fill the space between stories with lines about freedom that aren't particularly gripping. Another problem is the rather random use of sound in the play. Sound effects are used rather arbitrarily. The sound of gunshots puncture the production several time, yet during the dramatization of a woman being interrogated by the police, she tells them that her baby is crying for her. Why not have the sounds of a baby crying heard through that sequence?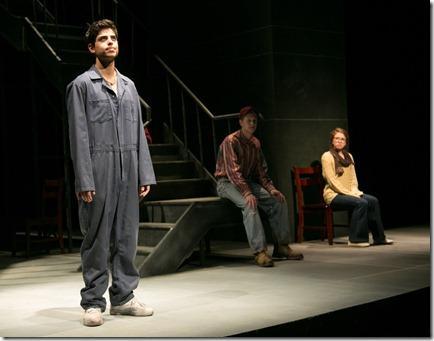 The cast does a commendable job overall, and there is certainly more than one memorable performance. Alfred H. Wilson, Alex Jacobs, Bill Bannon, James Joseph and Elizabeth Dowling deliver incredibly nuanced performances. They also manage to inject humor into their performances, which is particularly admirable seeing as the subject of the play is so bleak. Pernell Myers and Lily Mojekwu, who have great chemistry, also do an exemplary job of being charming and adding moments of humor to their performances.
It cannot be contested that this is an impactful production. But, ultimately, one cannot help but be disappointed by the fact that the impact stems mostly from the stories; the production itself adds little. The stories could no doubt be dramatized in a way to make it theatrically impactful and interesting, all the while adding to the storylines. As it stands, all rests on the inherent tensions and drama of the stories with only a few dramatizations and performances that make it a theatrical piece.
Rating: ★★
The Exonerated continues through May 5th at Theatre and Interpretation Center's Josephine Louis Theatre, 20 Arts Circle Drive of Northwestern University, Evanston (map), with performances Thursdays at 7:30pm, Fridays/Saturdays at 8pm, Sundays 2pm.  Tickets are $10-$25, and are available by phone (847-491-7282) or online through PrintTixUSA.com (check for half-price tickets at Goldstar.com). More information at NextTheatre.org.  (Running time: 1 hour 30 minutes without intermission)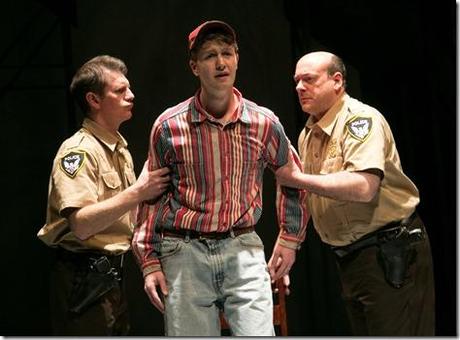 Photos by Justin Barbin
---
artists
cast
Bill Bannon (ensemble), Elizabeth Dowling (Sandra, Sue, ensemble), Julia Rose Duray (Sunny), Eric Freeman (Rhodes), Michael Norman Henry (David), Alex Jacobs (Kerry), James Joseph (ensemble), Lily Mojekwu (ensemble), Pernell Myers (Robert), Jack Olin (Gary), Michael Silberblatt (Jesse, u/s Kerry, ensemble), Alfred H. Wilson (Delbert)
behind the scenes
Cat Miller (director), Yu Shibagaki (set design), Chelsey Batson (costumes), Lindsey Lyddan (lighting), Josh Horvath (sound design), Adam Goldstein (dialect coach), Amanda J. Davis (production stage manager), Christy Simonian Bean (dramaturg), Amalie Vega (stage manager), Amanda Landis (asst. stage manager), Jenny Avery (Artistic Director, Next Theatre Company), Jon Arndt (Managing Director, Next Theatre Company); Diane Claussen (Managing Director, Theatre And Interpretation Center), Justin Barbin (photos)
13-0437