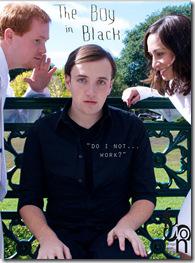 The Boy in Black
Written by Tony Meneses 
Directed by Emma Peterson
Royal George Theatre, 1641 N. Halsted (map)
thru Nov 12  |  tickets: $25   |  more info
Check for half-price tickets 
  
  
   Read entire review
  
---
Chicago Fusion brings the eternal search for love to the Royal George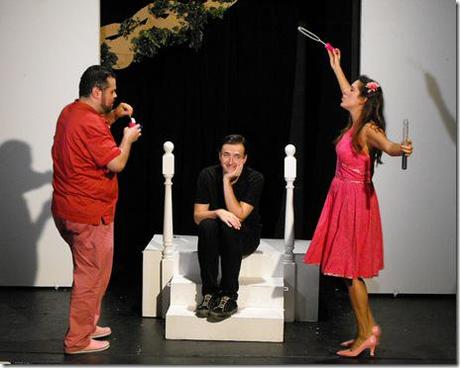 Chicago Fusion Theatre presents
The Boy in Black
Review by J.H. Palmer
Chicago Fusion Theatre opens its 2011-2012 season with The Boy in Black, the story of the universal search for love, and one boy's journey through a landscape of breakups, hopes, near-misses, and acceptance. Playwright Tony Meneses' script is original and accessible, and the cast brings to life the everyday fortunes and misfortunes of a group of friends wading through the maze of love and life. When I first saw the characters' names, which read like an updated version of Clue characters: Boy in Black; Girl Who's Broken; Boy of Grey; Ms. Green; etc., I was a little worried that they might be one-dimensional, but not having to worry about keeping track of names actually made it easier to connect with the action onstage.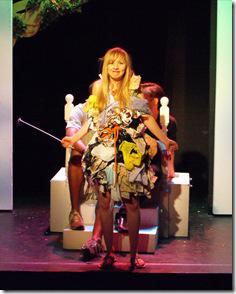 David W. Mitchell plays the lead character, the Boy in Black, with a mixture of affability and confounded heartbreak. Surrounding him is a strong supporting cast that includes Kasia Januszewski as the Girl Who's Broken, Juan Castañeda as Mr. Pink, Carla Alegre as Ms. Pink, Hilary Williams as Ms. Green, and Maggie Scrantom as Ms. Green Too. The gallery space at The Royal George Theatre works well with this piece; at times the cast walk to the stage using the aisle spaces, and the proximity of other audience members creates a sense of camaraderie and connection with the cast.
Just when you think you know where the script is going, Meneses takes the story in an unexpected direction. Far from predictable, and satisfyingly un-Hollywood in its ending, this piece is a refreshing change from the usual boy-meets-girl fare, and treats its characters like multidimensional people. This is the first of several pieces by Meneses that will be produced by Chicago Fusion Theatre; I look forward to seeing more work from this playwright.
Rating: ★★★
Chicago Fusion Theatre's The Boy in Black continues through November 12th at at the Royal George Theatre, 3rd Floor Gallery Space, 1641 N. Halsted (map), with performances Wednesdays-Saturdays at 8pm.  Tickets are $25, and are available in advance by phone (312-988-9000) or online at ticketmaster.com. More information at ChicagoFusionTheatre.org.  (Running time: 90 minutes)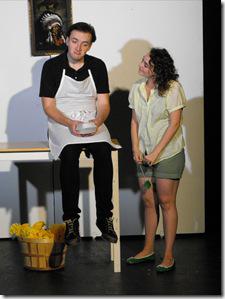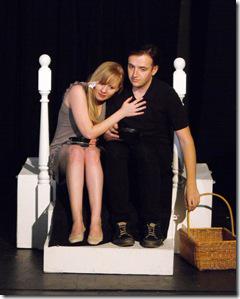 All photos by Christopher Kriz, Ashley Rose
---
artists