So finally the rains have hit the city and the weather is absolutely amazing. I can sit with a cup of coffee and my phone or a book and enjoy the weather all day. But my main concern during the rainy season are my hair and face. My hair becomes limp and face becomes oily. Double Trouble !! To combat my face issues I religiously follow the CTM routine. It really helps me keep my face acne and oil free. Today I would be talking about the M in my CTM routine. That's the Moisturizer.Do you skip applying your moisturizer?? If yes, start using it twice a day and see the difference in your skin. Today I am going to review a star of my skincare routine and my HG moisturizer which is The Body Shop Tea Tree Blemish Fade Night Lotion.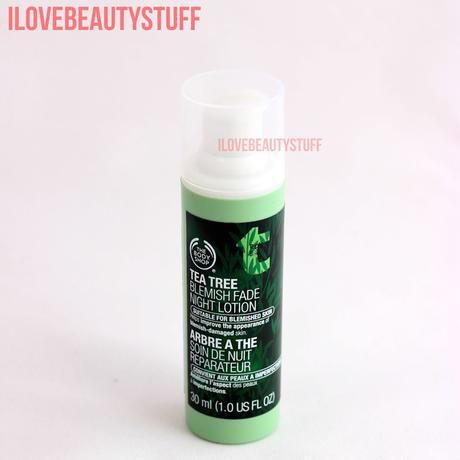 ABOUT THE BODY SHOP TEA TREE TREE BLEMISH FADE NIGHT LOTION:-
A lightweight, soothing gel-crème for blemished skin.
* Replenishes moisture overnight
* Leaves skin looking matte
* Antibacterial action
* Clinically proven to give clearer-looking skin
Price: Rs 1095 for 30ml
Available at The Body Shop Stores and online
Apply this after cleansing and toning your face and massage it gently .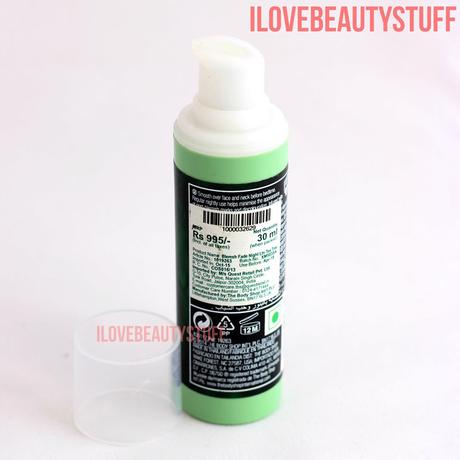 MY REVIEW ON THE BODY SHOP TEA TREE TREE BLEMISH FADE NIGHT LOTION:-
I have had acne issues since I was a teenage. Even after having 3 litres of water and maintaining a good diet , pimples use to pop on my face at the most unusual times. That was such an irritating phase. Phewww . Since a few years now thankfully my acne issues have gone. The Body Shop Tea Tree Blemish Fade lotion is a light weight and a bit creamy lotion which is white in colour.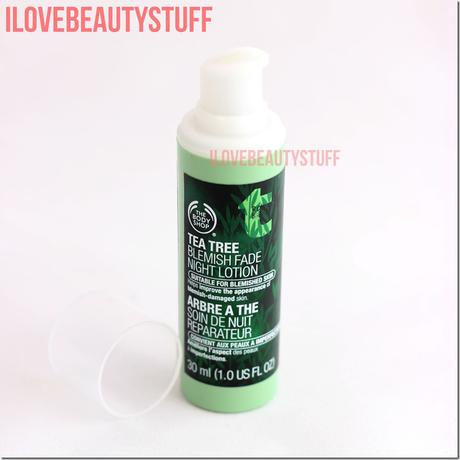 It comes in a green tube packaging with the pump. I like the packaging because the pump gives out only a lit bit of lotion and so there s no way that it can spill or get wasted. It is extremely handy and travel friendly. The texture is creamy and has a slight fragrance of Tea tree. I take the lotion on my finger tips and then massage it gently in circular motion on my face. I concentrate more on my cheeks because I have a bit of blemishes there. It gets absorbed in my skin well.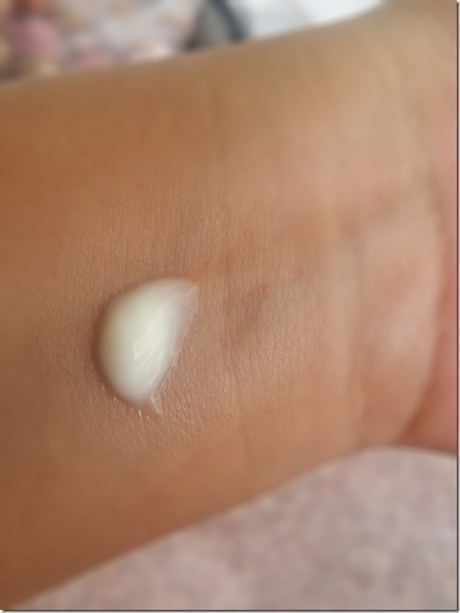 It hydrates my skin and my skin feels soft and fresh. I have used this since two years now and I am so happy with this. My acne and blemishes have reduced a lot. This is really effective and works well on my skin. The only con about this is the price. I feel it is overpriced. The lotion gets over in about two months. I would still buy it because it really benefits my skin.
The Body Shop Tea Tree Blemish Fade Lotion is suitable for blemished or acne prone skin . It is a must have night lotion and is best used with The Body Shop Tea Tree Face Wash and Toner.
Have you used it ever?? What do you think about it?? Do comment below.You can also subscribe to our blog through email and get updates on the blog.
Like us on Facebook here
Follow us on Twitter here and Instagram here
Tags: bblog, bblogger, beauty, beauty blog, beauty blogger, beautyblog, body shop products for acne scars, ilovebeautystuff, Indian Beauty Blog, indian beauty blogger, Indian blog, indianblog, tea tree blemish fade night lotion makeupalley, tea tree blemish fade night lotion price in india, tea tree blemish fade night lotion review india, the body shop blemish fade night lotion, the body shop blemish fade night lotion review, the body shop india, the body shop india buy online, the body shop india products, the body shop india products with prices, the body shop products, the body shop reviews, the body shop tea tree blemish fade night lotion review