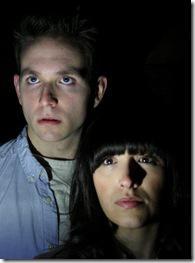 Seven Points for Love 
   and Voices in the Dark 
Written and Directed by Ellen Cribbs  
Heartland Studio, 7016 N. Glenwood (map)
thru March 18  |  tickets: $10   |  more info
  
Check for half-price tickets  
  
  
   Read entire review
  
---
From romance to horror, Ellen Cribbs showcases her playwrighting talents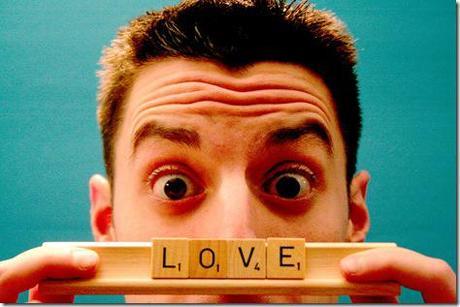 Fury Theater Company presents
Seven Points of Love and Voices in the Dark
Review by K.D. Hopkins
Be prepared for a double whammy of quality theater at opposite ends of the dramatic oeuvre. Seven Points for Love and Voices in The Dark are two works from the very talented Ellen Cribbs (who also doubles as the director).  Each one is from a different perspective on life in America; one an engaging love story and the other a rural America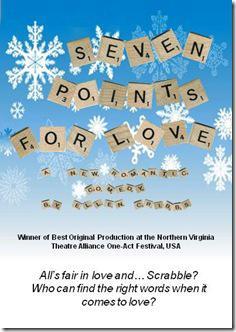 nightmare.
Seven Points for Love is a short study on siblings, love, and cooperation. Cribbs' characters are very authentic and funny. Paige Reilly as Nikki is just wonderful as the pesky fifteen ("fifteen and three quarters!) year old sister playing a game of Scrabble on a snowy holiday evening. She has horned in on the evening of her older sister Jennifer (Megan Gotz) who perhaps wants an evening alone with her boyfriend Kevin (a very comical Tony Rossi).  Kevin who wants to ask Jennifer to marry him. Nikki pesters him until she gets the intention out of him. Kevin really gets in the soup when he pulls Nikki into a scheme of how to propose.
Seven Points for Love is not a deep study on human behavior but it is sweet and tug-at-the-heartstrings romantic. This play would be perfect for Nickelodeon or any number of shows that appeal to a teenage audience.
Voices in the Dark starts off as another sweet and chaste love story of teenagers running away to get married. Jim and Nancy are two kids from a farm town that, in their mind, doesn't have much to offer. Danny Mulae, playing Jim, has a frisky fresh scrubbed energy that is amusing and quite enjoyable. As Nancy, Marilyn Bass is excellent as the innocent country girl who is rebelling against her strict father by running off with a boy beneath her station in life. The couple hides in the barn of a neighbor waiting for daylight. They hear shots in the distance and Jim teases her about her fear of coyotes. They compare themselves to Romeo and Juliet and plan the future of living on love and hope. Then all hell breaks loose in this lovely idyll.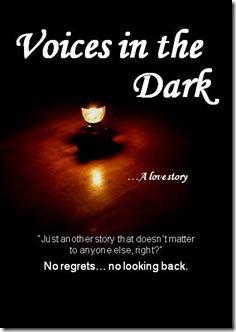 The unsettling plot is similar to the Starkweather/Fugate murder spree that held America in suspense back in the late 50′s. This story was adapted into the exemplary film "Badlands" (starring Martin Sheen and Sissy Spacek).
A cautionary word for parents: Seven Points for Love is completely appropriate for the entire family, while Voices in The Dark is violent and not suitable for younger viewers. Also, there is a lot of real hay used for the barn setting. I like the smell of hay, but if you have allergies be sure to take preemptive antihistamines. These are two great shows even if the subjects vary so widely (this actually is a plus!). It's an eye-opening showcase of Cribbs' talent. I look forward to future works by her.
Rating: ★★★
Seven Points for Love and Voices in the Dark  continue through March 18th at the Heartland Studio, 7016 N. Glenwood (map). Tickets are $10, and are available online at BrownPaperTickets.com.  More information at FuryTheaterCo.com.  (Running time: 2 hours, which includes a 10-minute intermission)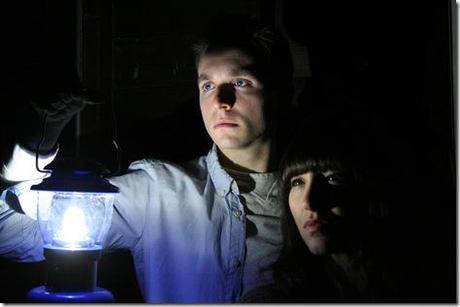 ---