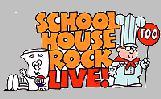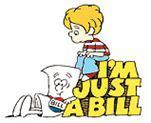 Schoolhouse Rock Live!
Written and Directed by Scott Ferguson 
at Mary's Attic, 5400 N. Clark (map)
thru Sept. 23  |  tickets: $11   |  more info
Check for half-price tickets
Listen to song clips
   Read the entire review

---
TheatreBam brings it alive!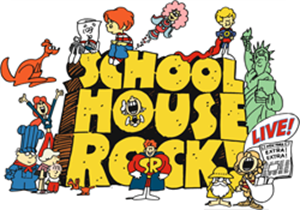 TheatreBam Chicago presents
Schoolhouse Rock Live!
Review by K.D. Hopkins
I had just sampled an excellent house brew at Mary's Rec Room and watched the Georgia Bulldogs take it on the chin from South Carolina. What?! It was time for a little TLC and comfort. A saunter down memory lane that reminded me of the best of the 1970′s. Theatrebam Chicago's production of Schoolhouse Rock Live! was just the warm blankie I needed.
This remounting of a Chicago classic from back in the day is exhilarating on so many level. The cast is the perfect combination of frenetic and precise energy. They succeed with perfect double entendre humor that is hysterical for adults and giggle inducing for children. It was really a gas to watch the tots in the front row gazing at the actors. They were fully engaged the entire time and that is no small feat for human or Mattel. I was engrossed and my slight ADD subsided for an hour to return to Morgan Park on Saturday morning circa 1970.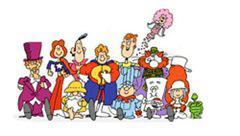 The key to such excellence in theater targeted at children is to never talk down to the audience, assuming that they don't understand. "Schoolhouse Rock" was a seminal moment in television in my opinion. The animation was classic Peter Max-inspired and the songs were Broadway ready. Theatrebam brings it alive!
The show centers around a nervous teacher named Tom on his first day as a teacher. This role is played with verve and a real sense of fun by Danny Taylor. The characters of Shulie, George, and Dina appear in his imagination to ease his worry of not being able to teach well. Shulie is played by Chicago native Michelle Weissgerber. She has a fantastic voice and a lovely engaging presence on the stage. Christopher Walsh plays George with that something extra special, as they used to say. He hearkens back to the great performers on my favorite variety shows of the 60′s and 70′s. He has succinct comic timing and his expressions play to the back of the house without any hammy antics. The part of Dina was played at my performance by understudy Courtney Rioux. Step up Ruby Keeler! Ms. Rioux has wonderful sassy charisma and a nice set of pipes to boot.
The production's choreography is done with a whirlwind of props. There are flip chart sandwich boards, hats, and wild and hilarious puppets such as Interplanet Janet. For those of you that have been living in a cave, the songs consist of a combination of tongue twisters and fun tunes that, in the end, teach math, and grammar lessons that are fun to sing along to in between spoons of Apple Jacks (or, in my case, sips of Black Widow by Mary's Brew House.).
The audience is engaged as well and encouraged to sing along as well as get up and do silly dancing. Songs such as "Rufus Xavier Sarsaparilla" on which Danny Taylor and the cast rock the mind whether you are young or let's just say older.
Director and originator of Schoolhouse Rock Live! is Scott Ferguson. He has as much energy and fun spirit as the actors on the stage. It is pretty brilliant to take a classic from cartoon form and not lose any of the nuance. He has assembled a wonderful cast with great synergy. It feels like a real labor of love and reminiscence. Let the kids stay up later and go see it yourself!