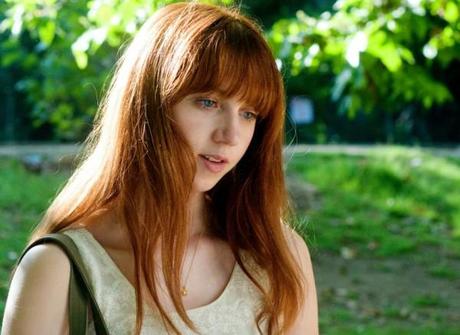 After a few years absence, the directors of Little Miss Sunshine (Jonathon Dayton and Valerie Faris) have returned to the big-screen with Ruby Sparks.  Ruby Sparks was written by star Zoe Kazan and explores the bliss and consequences of creating your perfect girl through words. While the trailer would have you believing Ruby Sparks would be another lovable comedy affair like Little Miss Sunshine, there's a darkness over the proceedings that leads to much more depth than originally imagined.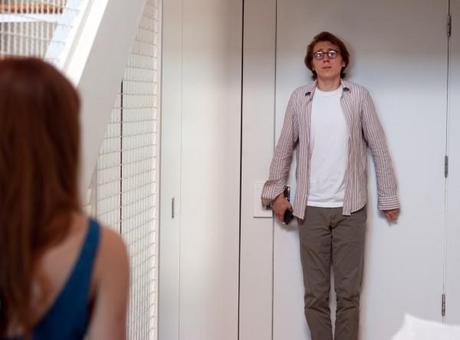 Paul Dano plays Calvin Weir-Fields,  an author who has one amazing novel to his name and little more. It seems as though he put everything he had into that novel since for the past couple of years he's had nothing but blank pages. Through the suggestion of his therapist, he starts writing about a girl who he sees in his dreams, Ruby Sparks. Ruby embodies everything Calvin is looking for in a woman and he wishes he could stay in his dreams longer to be with her. Little does he know that through the power of his new novel he has created Ruby Sparks (Zoe Kazan) as a real woman.
Calvin struggles to believe Ruby is real. Maybe it could be a delusion or maybe he is going insane. Luckily his brother, Harry (Chris Messina), is available to confirm his sanity. They soon discover that through the power of Calvin's typewriter/new novel, they are able to manipulate anything Ruby feels or speaks. While the dream should end perfectly, Ruby begins learning and yearning for a bigger life. This leads to a struggle between Calvin wanting to hold out to his ideal woman or letting her grow and choose her own directions.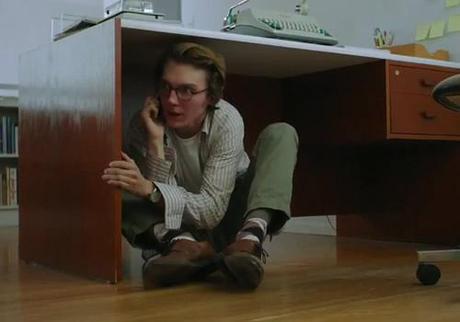 It's kind of crazy to imagine how Ruby Sparks came together as a film. Zoe Kazan wrote the script about a girl who was written by someone else. In the film, the part is played by her real-life boyfriend, Paul Dano. Luckily, they seem to fit the roles well. Dano really shines when he is questioning his sanity earlier and the film and then with the struggles he has to overcome. It's also an interesting dilemma that the protagonist of the film, eventually becomes the antagonist by the end of it. Zoe Kazan has written a powerhouse role for herself. Ruby's emotions are controlled throughout various points of the film and it's easy to see that the switch in her mind has been flipped. Included in surprise supporting roles are Annette Bening and Antonio Banderas. Their inclusion in the film comes as a pleasant surprise, but I don't believe either one of them were at the top of their game.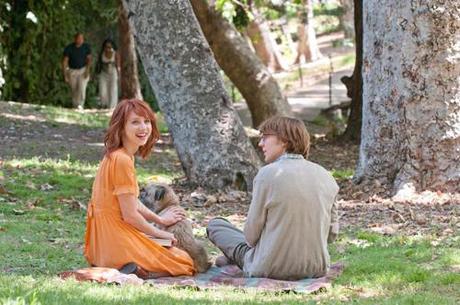 If your dream girl came alive how would you react? Calvin has been pitiful at relationships all his life and now Ruby Sparks has come into his life. The film is certainly funny but has a dark element that brings up such heavy topics as emotional abuse. Ruby Sparks isn't the home run that Little Miss Sunshine was, but it does work and provides a glimpse into the struggles of being a dream girl.