SEXY CURVES FULL BODY EXTRA VOLUME & SHAPELY CURVE MASCARA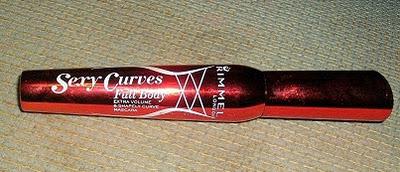 I just realized that this is the first mascara review I've ever done so bare with me lol. I noticed that mascara hasn't been on the top of my shopping list lately. One of my favorite mascara's is the classic Maybelline Great Lash Mascara (you know, the one in the pink bottle). I've bought a ton of these and I have it in royal blue too. I've always been pleased with the results but that doesn't mean I haven't tried other ones too. I feel like its difficult to find a really good mascara that you like, for me anyway.I was at CVS the other day and noticed that they had this mascara and I remember seeing it either on a YouTube video or a blog, then I remembered why, it was the brush.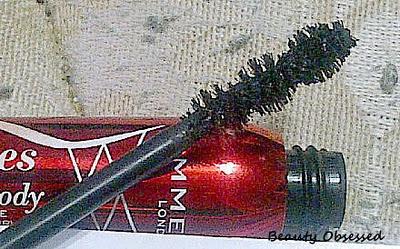 I've never seen a mascara brush shaped this way, they refer to it as a "supersized triple plump brush".  It promises to give you fuller, thicker, stronger lashes for  full figure volume with no clumping! I have yet to find a mascara that doesn't clump at all. But will see...
My lashes do need more volume and some length. I feel like my lashes used to be much longer, its probably all the lashes that have fell out from curling them.  Is that really true or just a myth? lol  I forgot.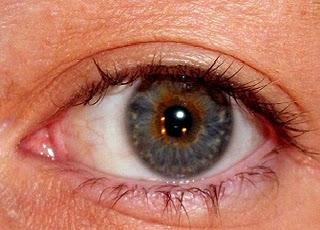 NO MASCARA OR EYE MAKEUP W/O CURLING
I used this mascara twice so far and the first time I wasn't too impressed at all. I didn't feel like it gave me much volume at all and seemed to be a little thick and clumpy when applying it. The next day I wanted to give it another try and this time my opinion is different. I actually liked it a lot more this time. The first time I used it, I was in a bit of a rush (so that doesn't help) and I also applied 2 coats because that's what I'm used to. I didn't need 2 coats with this mascara at all, and that's probably why there was a few clumps. The picture below is from the first time I used it and applied 2 coats. The picture below that is the second day with only one coat. I think the second picture is an improvement.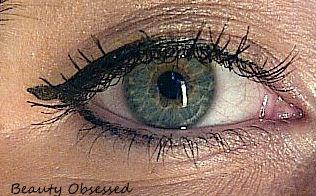 WITH 2 COATS (1rst DAY)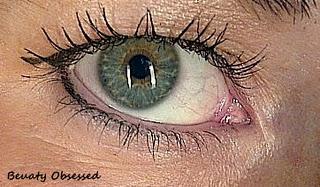 WITH 1 COAT (2nd DAY)
Overall, its not horrible but its not terrific either. I wasn't expecting this crazy amount of extra volume they promised but I don't feel like there was too much extra volume at all. .It did give me a little length but unfortunately I cant say this mascara has anything that stands out to me. It's probably on the same level as my Maybelline's Great Lash (actually I like the great lash better).  
One thing I did like about this mascara is how the color was a dark black with only 1 coat. Sometimes with other mascaras even if the color is Blackest Black, it doesn't show up that dark unless you apply 2 or 3 coats. I really like the packaging and how the bottle is this bright gorgeous red. The handle is also pretty comfortable and I still like the shape of the brush, I think the concept of it is good but if they made the brush bigger than I probably would have gotten more volume. 
I wouldn't re purchase this product because of the reasons mentioned above. It's okay though, like I said before it's hard for me to find a mascara that I would buy again. I haven't been looking at any high end mascara's, can anyone recommend a good one? 
What mascara do you feel works the best? I need some suggestions :)
Click the links below :) Follow my blog via GFC Follow me on Twitter