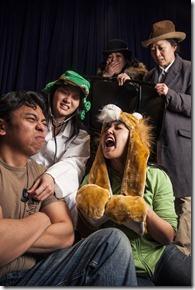 Really Rosie 
Book and Lyrics by Maurice Sendak  
Music by Carole King 
Directed by Ghuon 'Max' Chung
Gorilla Tango's Skokie Theatre, Skokie (map)
thru April 7  |  tickets: $14   |  more info
  
Check for half-price tickets 
  
  
   Read entire review
  
---
Rosy musical for kids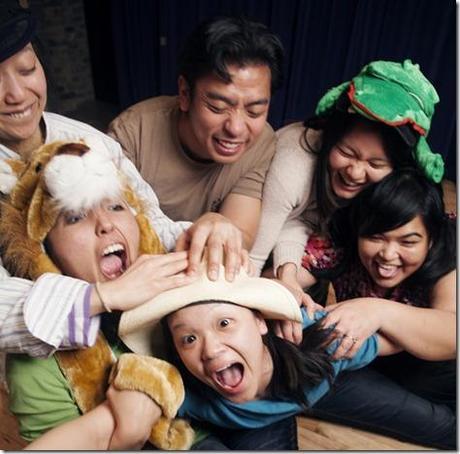 A-Squared Theatre Workshop presents
Really Rosie
Review by Leah Zeldes 
Aimed at young kids, Really Rosie is the musical story of fanciful young Rosie, who stars in her own imagined movie, as most of us do. Rosie, however, wants to reenact and embellish hers as well, coaxing and bullying her sometimes reluctant Brooklyn pals into the supporting roles. Over and over again. The show originated as an animated children's TV special, and the plot isn't extensive.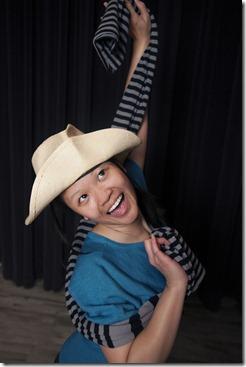 This is more of a
songfest
, and the songs, by acclaimed songwriter
Carole King
, with lyrics by children's author
Maurice Sendak
, are fabulous, as well as loads of fun. In
A-Squared Theatre Workshop
's production, a first-rate, four-piece band, led by Music Director
Andrew Hodson
, does justice to the music, among King's best melodies. The music might be enough to keep adults engaged, although I wouldn't call this an all-ages show.
Some of the songs are lessons, such as "One Was Johnny," about counting; "Alligators All Around," an alphabet song; and my personal favorite, "Chicken Soup with Rice," covering the calendar. Others, such as "Pierre," about what happens to a boy who doesn't care, and the terrifying "Ballad of Chicken Soup," recounting the gruesome death-by-soup of Rosie's little brother, feature the kind of fairy-tale horror that kids delight in. "Awful Truth" a song about a child from a violent home who wants to be the bride of Dracula, is more sadly true-to-life.
Melissa Mok as Rosie lacks projection as a singer but is a vibrantly bouncy performer. Dimply Louella Cabalona has a lovely voice and makes the most of her limited role and her poignant solo, "Awful Truth." Ben Albovias seems to be having too much fun for the the blasé Pierre, but we don't care. Ramona Kywe as Alligator, Hope Kim as Johnny and Samantha Garcia as Chicken Soup play the rest of the boys convincingly enough and Garcia chokes to death most amusingly.
The cast has fun with the show, performed on a largely bare stage with a simple backdrop — maybe more so than the audience. The kids in the audience for the sparsely attended opening matinee remained reasonably rapt throughout the performance. They didn't seem foot-tappingly into the show, but they weren't squirming and bored, either. I did hear one little girl say "awesome" on the way to the parking lot.
Rating: ★★½
Really Rosie continues through April 7th at Gorilla Tango's Skokie Theatre, 7924 N. Lincoln, Skokie (map), with performances Saturdays/Sundays at 2pm.  Tickets are $14, and are available by phone (847-677-7761) or online through GorillaTango.com (check for half-price tickets at Goldstar.com). More information at a-stw.org.  (Running time: 1 hours without intermission)
Photos by Giau Truong
---
artists
cast
Ben Albovias, Louella Cabalona, Samantha Garcia, Hope Kim, Ramona Kywe, Melissa Mok
band
Andrew Hodson, Alex Berezowsky, Baron Cabalona, Patrick Woods
behind the scenes
Ghuon 'Max' Chung (director); Andrew Hodson (music director); Ali Hodson (costume designer); Ginger Leopoldo and Joe Yao (producers), B to Z Creative (set and artistic designs); Giau Truong (photos)
13-0309