Hi girlies,
I'm back again with another review, I'm really sticking to my new year's resolution of blogging, well, it's either that or I'm procrastinating about studying, but I'm going to take credit and say its the first one!!
So I, like every other beauty blogger in the UK and Ireland jump at the sight of a new Real Techniques product and this one was no different. This is a first for Real Techniques, in that it is their first sponge product.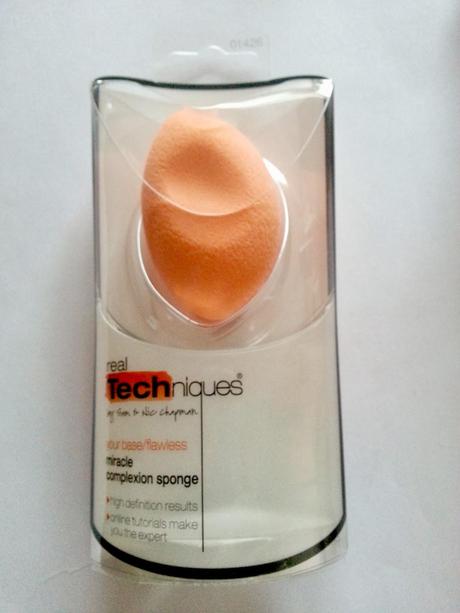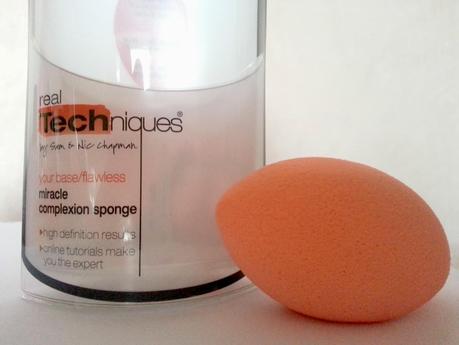 If I'm honest, I wanted to see how this would compare to the beauty blender as I, unlike a lot of people, didn't see the hype and only use it for concealer on a rare occasion.
However, this has certainly pushed the beauty blender out into the cold as there is no comparison, sorry Beauty Blender! For starters, the difference in their appearance is massive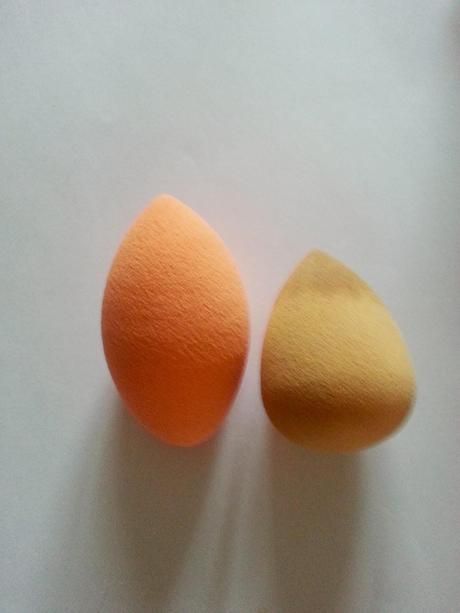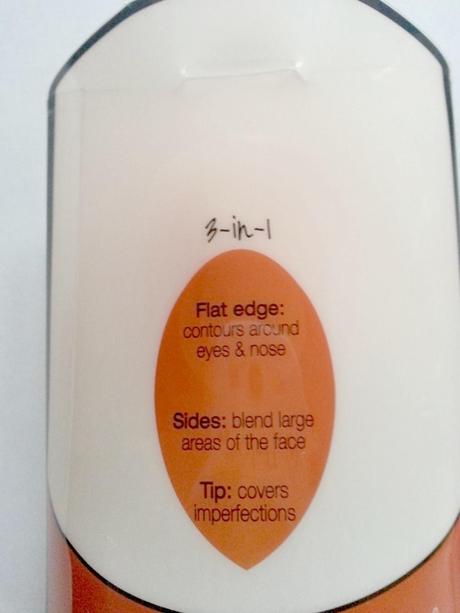 The Real Techniques sponge prides itself on its unique shape, each of which having their own function.
The flat edge can be used to contour around the eyes and nose, however I haven't tried this element as I use powder to contour.
Sides blends large areas of the face. This sponge has actually got the ability to put on foundation in an amazingly smooth and quick way! It fits into all the nooks and cracks that the face has and leaves no areas untouched. What more could you want!
Tip covers imperfections. The tip is specifically for using with concealer. I conceal under the eyes and my entire t-zone with this and it really is amazing. It gives an almost airbrush like look to your concealer, which you can't get with a regular brush.  
How best to use it ;
Like the beauty blender, it is best to use the Real Techniques sponge damp. Simply place the sponge under the tap, rinse and squeeze off excess water well. This causes the sponge to swell out and makes it easier to blend and work with. The swelling power in the Miracle Complexion Sponge once again beats the beauty blender! It is crazy how much it changes when wet, it almost doubles in size! And while the beauty blender does expand it doesn't change as drastically. It can be hard to get used to using something that's damp to apply your foundation or concealer but it really does make such a big difference. 
Feeling and texture ;
While both products are soft to the touch and made of similar material, the Real Techniques version is
much
softer to the touch. This is one of the major differences I find between the two products and this is mainly why I feel the Miracle Complexion Sponge is a hands down winner in my book. 
Price ;
The original beauty blender retails for €14.60 from beautyblender.netThe Real Techniques Miracle Complexion Sponge retails for €5.98.Once again, Real Techniques are a hands down winner!   As always, I hope you liked this post, I feel comparison posts are a great way of deciding the best way to spend your hard earning €'s!  Have you tried either the Beauty Blender or The Real Techniques Miracle Complexion Sponge?I'd love to hear your thoughts! Until next time girlies.. LolaRose xx