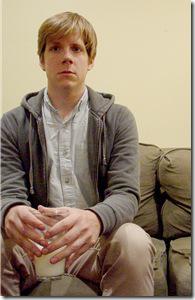 Rabbit Hole 
Written by David Lindsay-Abaire
Directed by June Eubanks 
Heartland Studio, 7016 N. Glenwood (map)
thru Nov 19  |  tickets: $12-$15   |  more info
Check for half-price tickets 
  
  
   Read entire review
  
---
'Rabbit Hole' a promising peek at a new company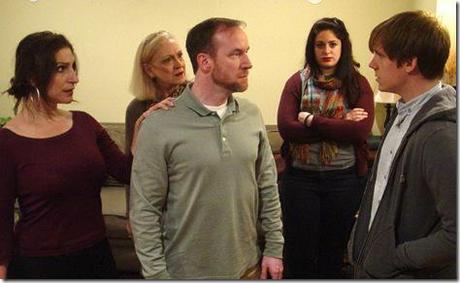 AstonRep Theatre Company presents
Rabbit Hole
Review by Lauren Whalen 
Only in its second full season, AstonRep Theatre Company is making good on its mission to keep the art form relevant, in part by producing new works. The relatively new ensemble issues itself quite a challenge with Rabbit Hole, David Lindsay-Abaire's 2007 Pulitzer Prize-winning play about life after an almost unspeakable loss. And though the production doesn't quite hit all the right notes, Rabbit Hole carries enough strength to make AstonRep a company to watch in the upcoming theater seasons.
Simple in dialog and overall execution, Rabbit Hole follows suburban couple Becca (Gianine DeFrancesco) and Howie (Thad Anzur), who had it all until their three-year-old son Danny was killed only a few months previous. Since then, the couple has mourned in ways different enough to keep them emotionally separate: Howie finds solace in a support group and is comforted by Danny's toys and fingerprints scattered through the house, while Becca is set on selling the family home and eradicating all traces of the little boy that are too heartbreaking for her to randomly encounter. Meanwhile, Becca's wayward younger sister Izzy (Sara Heller) tries to help in the face of her new pregnancy and her mother Nat (Barbara Button) comes under fire for mentioning Danny in the same breath of her own late son, who succumbed to drug addiction. And when teenage Jason (Roy J. Brown) – who was driving the car that hit Danny –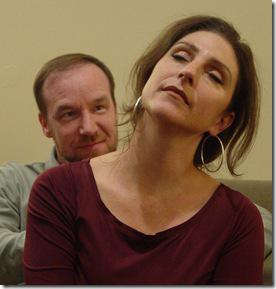 reaches out to the family, Becca and Howie are forced to confront their tragic past and uncertain future.
Rabbit Hole's script absolutely deserved its Pulitzer win: the characters' words sound ripped from real life while maintaining layers of nuance. Monologues, such as Becca's narration of breaking down in a grocery store when she witnesses a mother ignoring her little boy, are breathtaking in their gut-wrenching clarity. Set designers Robert Tobin and Jeremiah Barr maximize the Heartland Studio's small space, creating an entire suburban home without suffocating the audience sitting just a few feet away. Small details speak volumes: pencil marks chronicling Danny's height are visible in the kitchen, along with a real working refrigerator sporting realistic crayon drawings. Framed photos of Becca, Howie and little Danny appear convincingly candid. (One of the only details that took me out of the moment was a much-referred-to copy of "The Runaway Bunny" – with a library label on its spine.) Chris Dorff and Joe Griffin's choice of Paul McCartney ballads for incidental music – most notably the Beatles' "Blackbird" – enhances the script's simplicity.
The actors make a valiant attempt to conquer Rabbit Hole's layered dialog and complex relationships, and are more often than not successful. Certain scenes, among them Howie's attempts to rekindle his romance with Becca and a birthday party gone awry, come off too lighthearted and don't carry enough emotional weight. Also, the play's closing scene exudes stagnancy rather than growth and tentative hope. However, Becca and Howie's confrontation that ends Rabbit Hole's first half is executed so beautifully by DeFrancesco and Anzur that I forgot to breathe. DeFrancesco, Heller and Nat display a convincing mother/daughter/sister dynamic (if only DeFrancesco and Heller were not so insistent on fiddling with their costumes).
By far, the production's strongest performance comes from Roy J. Brown. Jason is the play's youngest character in the play, and the most difficult: not only must the actor portray a teenage boy without caricature, but Jason's few scenes require that the audience endear themselves to a young man who unwittingly killed a child. Brown readily adopts the hunched shoulders and halting speech of a high school senior who hadn't quite grown into himself before he acquired a whole new emotional weight. His Jason is fully aware of his grave mistake and determined to make things right, while knowing he never really can. Whether he's asking to dedicate a time-travel short story to Danny (incorporating the "rabbit holes" of the play's title) or tentatively biting into a lemon bar, Brown is a pitch-perfect revelation.
Though a few important moments fall short, Rabbit Hole's purposeful cast and stellar production elements display a passion for the strong and tender source material and a dedication to spread the beautiful message of moving on. AstonRep Theatre Company has distinguished itself by taking on such a daunting project in its early years. I look forward to reviewing more of the ensemble's work, if they will have me.
Rating: ★★★
Rabbit Hole continues through November 19th at BoHo Theatre's Heartland Studio, 7016 N. Glenwood Avenue (map), with performances Thursdays-Saturdays at 8 p.m., Sundays at 2 p.m. Tickets are $15, $12 for students/seniors, and can be purchased by phone (773-828-9129) or online at BrownPaperTickets.com. More information at AstonRep.com. (Running time: 2 hours 10 minutes, which includes one 10-minute intermission)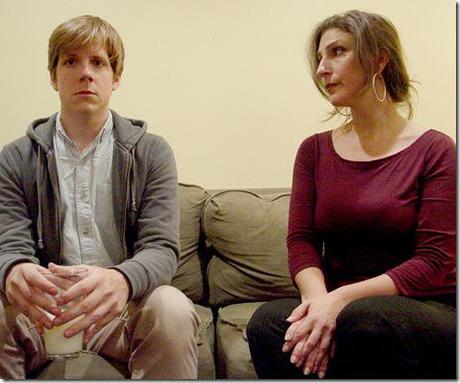 ---
artists