BEAUTY
❤ ❤ ❤ ❤ ❤ ❤ ❤ ❤ ❤ ❤ ❤ ❤ ❤ ❤ ❤ ❤ ❤ ❤ ❤ ❤ ❤ ❤ ❤ ❤ ❤ ❤ ❤ ❤ ❤ ❤ ❤ ❤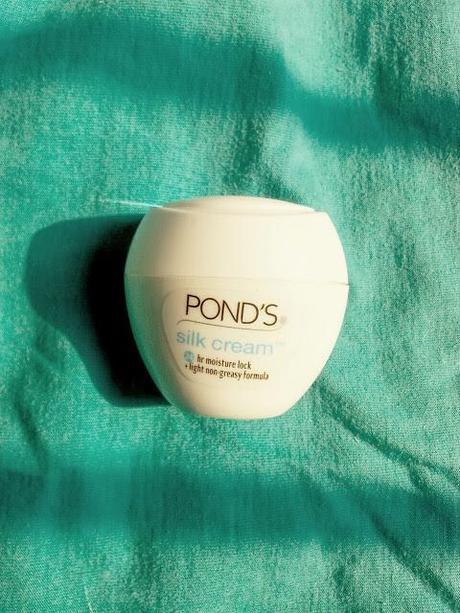 CLAIMS 
Pond's Silk Cream, a light luxurious non greasy formula that contains silk extracts. It prevents dryness while the 24-hour moisture lock helps to retain moisture to give you soft and silky-smooth skin.
PRICE
Rs 40 for 30 ml
Rs 80 for 55ml
Rs 125 for 100 ml
Pond's is a popular name among those who really take care of their skin. It reminds me of my mother who used to buy Pond's cold cream (other favorite was Nivea tin) and she slathered it on her skin like a queen. What I loved about that cream is the fragrance but too thick, and greasy cream always steered me away. But that is one cream I would now like to keep with me, always, to give my face a rich cream massage. 
Pond's Silk Cream, latest launch of Pond's, is a cream that is opposite of what old Pond's cold cream is. I can bet that this is one of the best and lightest cold cream that you can ever get in this price. 
Here is the funny thing, I really disliked it when I used first because it felt too drying on my face. I didn't use it again and gave it to my mother to know if she liked it. Thanks to my mom who clarified that this cream does feel drying when first applied but it turned out to be highly moisturizing afterwards. I believed her but wasn't convinced until my sister used it. Once she used gave a shot to two new products -a face wash and Pond's Silk Cream. In the evening, she asked if it was the face wash or the cream that her face was glowing and hydrated. How dumb! of course it was the cream. This is when I started using it and guess what I loved it. Both of them swear by it now!!
So, new Pond's Silk cream has very light formula, a pleasant scent and hydrating. I think it is good for all age groups because my sister is 21, mom is over 50 and I am 30. It worked on all faces!!
To Buy Or Not To Buy
I would recommend this cream, 100%.
Where to buy Pond's Silk Cream Online?
@
Flipkart
@
Purplle
@ Medplusbeauty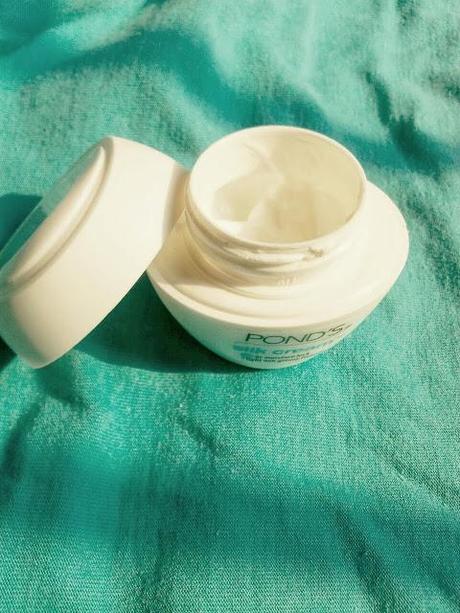 Stay updated with more reviews by Shopping, Style and Us.
EMAIL   FACEBOOK      TWITTER      GOOGLE+ 
Disclaimer:
The product was bought by Shopping, Style and Us for review. To know more, please read my
Disclosure Policy
.