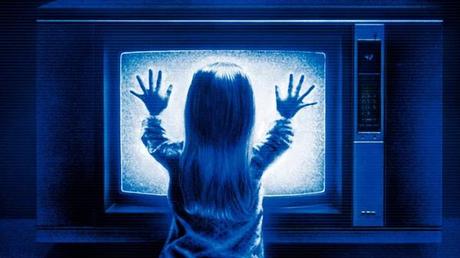 Poltergeist might just be the scariest PG movie ever made. I'm sure anyone who went to see this as a child was scared for months to come. While Poltergeist is directed by Tobe Hooper, it was written and mostly controlled by Steven Spielberg. Coming out the same year E.T. wowed audiences, Poltergeist is a decidedly different Spielberg film and one that has easily stood the test of time.
The Freeling family seems to be the perfect suburban family. Steve (Craig T. Nelson) and Diane (JoBeth Williams) have three children and live in a beautiful new housing complex courtesy of Steve's housing occupation. Everything seems to be going swimmingly until their youngest daughter Carol Anne (Heather O'Rourke) starts hearing voices coming from the static channels in their television.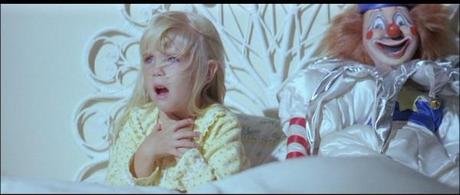 While their daughters' obsession with the television is little cause for alarm, things start to spiral far more out of control for the Freeling family. From creepy trees and moving chairs, the amount of supernatural events and scares never stop in Poltergeist. It would seem that only a group of paranormal specialists can truly save the Freeling family from the ghoulish beings that haunt their house.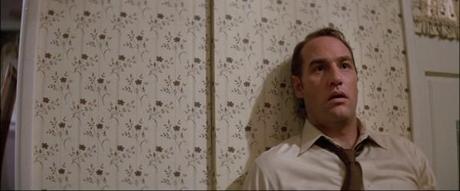 Earlier this year was Poltergeist's thirtieth anniversary and its amazing how well it holds up today. The special effects were done from the masters at Industrial Light and Magic. While some scares seem extremely dated (A paranormal specialist and his face), there's still some extremely well done creature effects.  Poltergeist also features some spectacular stunts with cast members being dragged and thrown about. While this is a horror movie with surprisingly little gore, the characters in this tale certainly get into some extreme situations.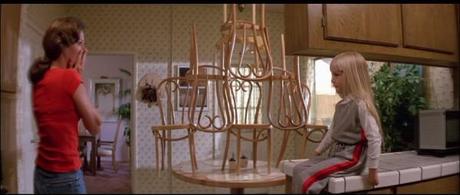 With a less capable director/writer team who knows what would've come from Poltergeist. Tobe Hooper was responsible for one of the greatest horror films of all-time in The Texas Chainsaw Massacre. That experience plus the wonderfully crafted script from Spielberg, really do wonders for the quality of Poltergeist. Its not as terrifying today as it would've been thirty years ago, but Hooper and Spielberg created a great horror movie in Poltergeist.
While it doesn't have any big name actors and it might be dated, Poltergeist is still a fantastic horror movie. In 1982, it won Oscar's for Best Sound Editing Effects, Best Original Score, and Best Visual Effects. There's a reason why it's often named as one of the top horror movies. It may not be spectacularly gory or even that terrifying, but it is a solid film in a genre that sorely needs more intelligent fare. If you've never seen it, I urge you to give it a shot.