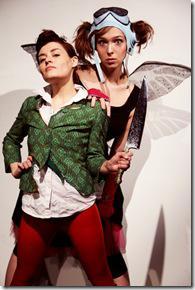 Peter Pan's Shadow Part 1:
   Neverland 
Written and Directed by Jeremy Menekseoglu
at Dream Theatre, 556 W. 18th  St. (map)
thru March 4  |  tickets: $15-$18   |  more info
  
Check for half-price tickets 
  
  
   Read entire review
  
---
'Peter Pan's Shadow' a dark, satisfying dream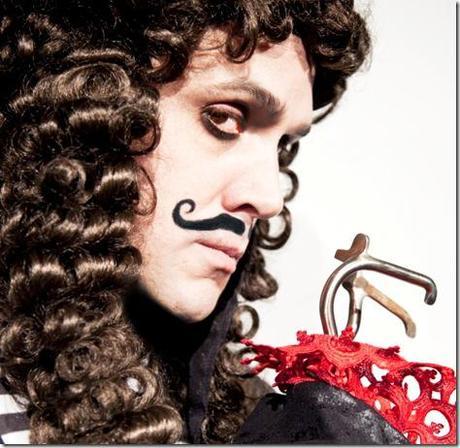 Dream Theatre Company presents
Peter Pan's Shadow Part 1: Neverland
Review by Lauren Whalen
The original tale of Peter Pan is far heavier than Disney or Mary Martin would have you believe. As Chicago companies The House Theatre and Lookingglass have so deftly illustrated in previous years, J.M. Barrie's legend of the perpetual child has very adult undertones. A friend once told me the best adaptations of "Peter Pan" show just why there's a psychological complex of the same name. Dream Theatre's Peter Pan's Shadow Part One: Neverland does exactly that. While not completely true to the original story – purists be warned – this innovative riff on the beloved story probes the depths of immaturity for all they're worth.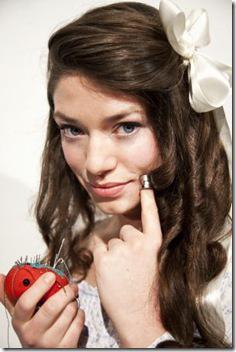 Peter Pan's Shadow – part one of a trilogy – opens not in Neverland but Kensington Gardens, where Peter (Mishelle Apalategui) brashly controls his long-suffering sidekick Tinker Bell (Annelise Lawson). When Peter decides to spy on his abandoned mother (Rachel Martindale), he and Tink discover Peter's younger sister (Anna W. Menekseoglu), who is intrigued by the mysterious boy and bewinged creature in her window. A twist of fate leads the trio to Neverland, where the pirate Captain James (Jeremy Menekseoglu) is aided by bewildered Smee (Chad Sheveland) in his quest for a new crew. As Peter prepares to duel with Captain James, worlds collide, secrets are revealed and all is lost – almost.
Jeremy Menekseoglu's script is as fascinating as its staging. Peter Pan's Shadow is not a direct adaptation of Barrie's work but a conscientious embodiment of the tale's underlying themes. What happens when one decides not to grow up? How does that affect family, friends, would-be lovers? Sure, it's fun to fly to a far-off place and to defeat the bad guy. But what if the hero (in his own mind, at least) is also a bit of a bad guy, in far deeper ways? Jeremy Menekseoglu understands this quandary, and – aside from a silly parody of office culture – reflects that understanding.
The players are excellent: thoughtful in their interpretation, athletic in their delivery. In a small but pivotal role, Avery Ferguson perfectly embodies three very different animals. Martindale shines as a worried mother on the brink of mental collapse, and Apalategui's take on the title character is bold and appealing. The two standouts of Peter Pan's Shadow, however, are Annelise Lawson and Anna Menekseoglu. Lawson is quite tall and therefore not a traditional choice for the sprite Tinker Bell. Her sweet, lovelorn interpretation proves traditions are meant to be broken. And as Peter Pan's sister, Anna W. Menekseoglu possesses a winsome quality unique to an intelligent yet haunted child. Playing much younger can be quite difficult, but Menekseoglu's round face and questioning eyes speak volumes of where she has been in her short time on Earth.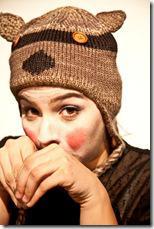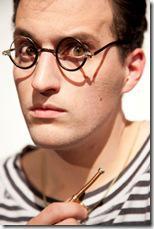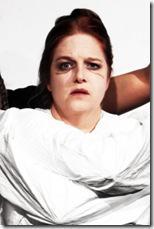 It's interesting how little space is needed to enact an epic tale encompassing two universes. Lookingglass did this well in last year's Peter Pan, as does Dream with Peter Pan's Shadow. Dream's studio space has the lovely aura of an artists' play place with that dusty smell so unique to theatres. The cast inhabits a tiny raised stage and images (beautifully designed by Tink herself, Lawson) are projected in lieu of large set pieces. And it works. Stripped down, Peter Pan's Shadow is all the more effective: the better to see how selfish Peter's actions are, and how damaging and far-reaching the consequences. No bells and whistles required.
Rating: ★★★½
Peter Pan's Shadow Part One: Neverland continues through March 4th at Dream Theatre, 556 W 18th (map), with performances Thursdays-Saturdays at 8pm, Sundays at 7pm.  Tickets are $15-$18, and are available in advance at BrownPaperTickets.com (check for half-price tickets at Goldstar.com). More info at dreamtheatrecompany.com.  (Running time: 1 hour 30 minutes, which includes a 10-minute intermission)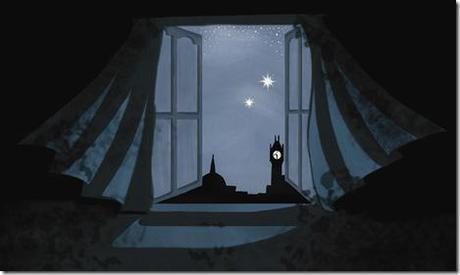 ---