As I mentioned in my June favourites a while back, I've really been enjoying wearing eyeshadow a lot recently. I've tried out lots of different palettes and never really found any particular color combinations that I like, and when I did find a nice color combination, the formula was quite chalky and not very well pigmented. I got given this by my uncles Fiancé, as she tried it and she thought she didn't suit the colours. I instantly fell in love with the packaging.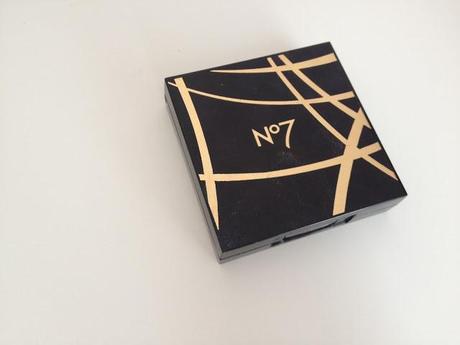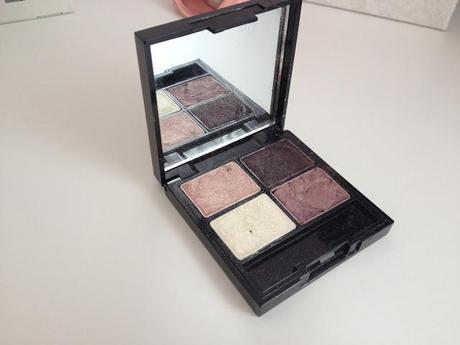 As you can see, the black and gold design makes it look so glamorous and sophisticated. It also makes it look a lot more expensive than it actually is. The colours are also very beautiful. The palette comes with: a beautiful rose gold base colour, a black color for defining the crease of the eye, a dark plum gold color for the outer corners of the eye and a shimmery white gold for highlighting. However, I was quite disappointed with the pigmentation of the shadows.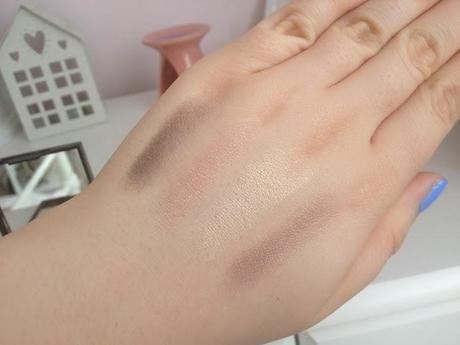 Starting from the darkest color on the swatches, this color is the black color. As you can see, not as dark as it is in the palette, so I was disappointed with this color the most. The one underneath it is the rose gold base color which has reasonable pigmentation. However, it could have been better. underneath is the white gold highlight color which has excellent pigmentation and looks beautiful on the eyes and last but not leased is the dark plum gold color which again, I was very disappointed with. The two darker colours could be such beautiful eyeshadows, if only the quality of the formula was a tad better. Overall, I was quite disappointed with the palette, although I use it quite often, I find that the color pay off could've been better, and I find myself building up the darker colours so you can actually see it. I also found that the shadows smash very easily.
I hope this was helpful and let me know if you've ever tried this and what your thoughts on it are!