So, no doubt all of you have heard of the Urban Decay Naked palette range. They're so expensive, but since I had birthday money to spend, I thought I'd treat myself to it. I couldn't decide between the Naked 1, 2 or 3. I researched a little bit and decided that the Naked 3 was way too pink for me, and that the Naked 1 was too dark. I wear neutrals all the time, so I settled for the Naked 2.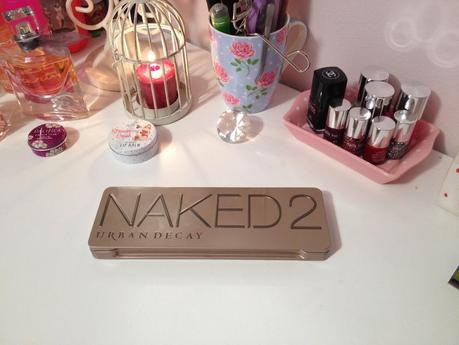 The packaging of this palette is sturdy metal. I think this is much better in comparison to the Naked 1 palette, which was made of cardboard. It also has a built in mirror which is great if you want to see your eye makeup close up.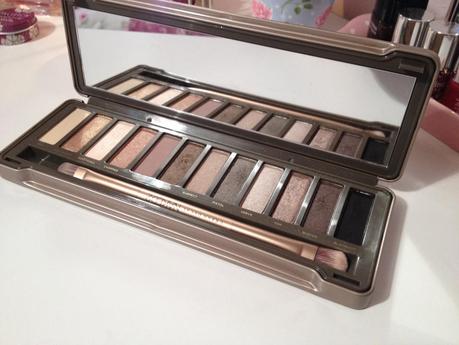 I love most of the shades in the palette. I usually find myself wearing the same 5 colours everyday:
Bootycall on the lid, Snakebite on the outer corner and through the crease, Blackout very lightly on the upper lash line, Foxy in the inner corner and on the brow bone and sometimes a little bit of YDK all over the lid for a bit more shimmer.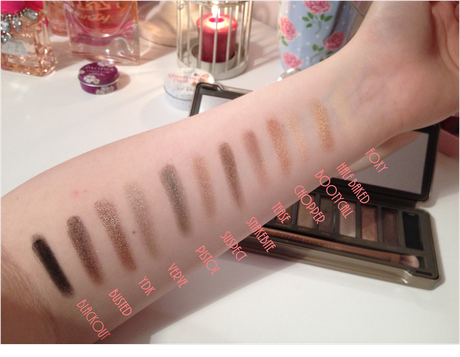 I wasn't overwhelmed by the pigmentation of these shadows. I felt for the price, they could have been a lot better. I have seen eye shadows at a cheaper price that are much better pigmented than this, however, saying that they aren't terrible. You can probably see that the colours Blackout and YDK have the best pigmentation.
My favorite shade out of the palette is by far YDK. Its such a pretty shimmery color which looks amazing on the eyes. I also really like the color Suspect. It's great in case you want a lighter, but still shimmery color. I usually go for this color when I'm doing my makeup for school.
Have you tried the Naked 2 palette? What did you think of it?