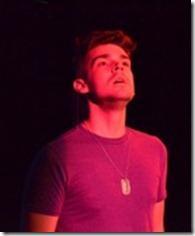 Mo[u]rnin'. After. 
Written by Brigham Mosley
Directed by Ashley-Marie Quijano
at Mary's Attic, 5400 N. Clark (map)
thru Feb 23  |  tickets: $10   |  more info
  
Check for half-price tickets  
  
   Read entire review
  
---
A poignant and lovely look at love and loss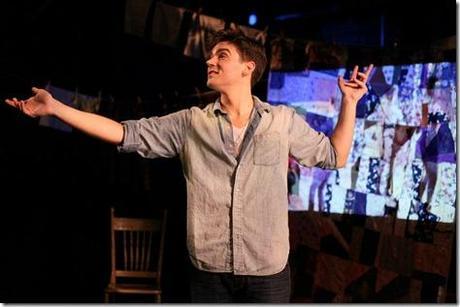 Odradek Theatre Company presents
Mo[u]rnin'. After.
Review by Clint May 
As a stage presence, Mosley is a powerhouse of energy at first, both vocally and kinetically. Frankly, it took a few minutes to warm up to his level of whirling dervish, but once there, I was amazed at his near Robin Williamsesque ability to shift thoughts and moods without missing a beat. Here a rueful statement on mortality, there a witty rejoinder.
To say he has a lot of panache would be an understatement.
His grandfather—the towering patriarch of his Oklahoma family—passed away two years ago as I'm writing this review. Anyone who's ever endured the aftershocks of losing the familial glue can relate. What's most painful for Mosley is that he so loved and respected his grandfather (and felt he was the most beloved), and yet he was unable find the time to reveal himself truly to him. Guilt and self-recrimination run a mournful undercurrent, even when Mosley's wry mirth makes one of its frequent appearances. In his frenzied attempt to understand his perceived cowardice and work through his grief, he hits on a constellation of spirituality, ancestry, obligation, and more.
"Why should a woman who is healthy and strong…" sung wistfully and broken punctuates the proceedings at irregular intervals, as do many references to Oklahoma! that grow to become "dream ballets." Dreams of making a connection with the dead, perhaps, and a life led fearlessly.
Packed almost to the breaking point, After reigns itself in just enough to ensure that the personal becomes universal and the pathos is ever balanced with levity. At such a brisk pace at less than an hour, it's a genuinely delightful discovery to be found in an "attic." Mosley is yet a young man in the world of theater but shows a talent and wisdom beyond his years. I would imagine that if asked, he would credit his grandfather for such a gift. If death is the time when we live only in the memories of others, Mosley has crafted a worthy flame to keep that memory alive.
Rating: ★★★½
Mo[u]rnin'. After. continues through February 23rd at Mary's Attic, 5400 N. Clark (map), with performances Feb 14, 16, 17, 21-23.  Tickets are $10, and are available at the door. More information at OdradekTheatre.com.  (Running time: 55 minutes without intermission)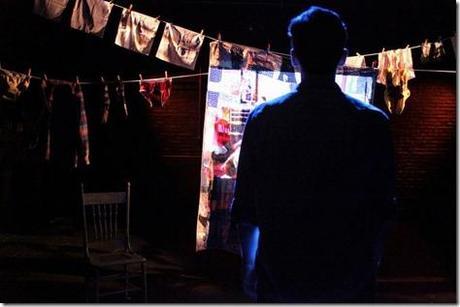 Photos by Erik Carter
---
artists
cast
Brigham Mosley 
behind the scenes
Ashley-Marie Quijano (Midwest director, artistic director), Jonathen Wikholm (Executive Director), Erik Carter (photos)
13-0221