BEAUTY
❤ ❤ ❤ ❤ ❤ ❤ ❤ ❤ ❤ ❤ ❤ ❤ ❤ ❤ ❤ ❤ ❤ ❤ ❤ ❤ ❤ ❤ ❤ ❤ ❤ ❤ ❤ ❤ ❤ ❤ ❤ ❤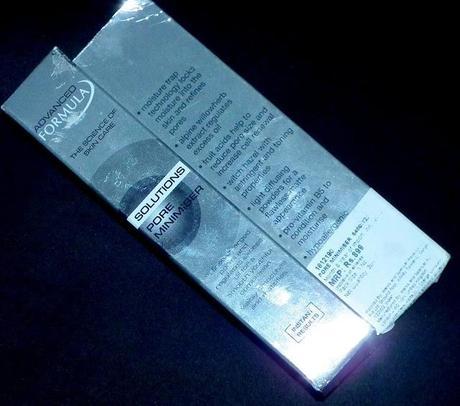 CLAIMS
- Moisture trap technology locks moisture into the skin and refines pores.
- alpine willowherb extract regulates excess oil.
- with hazel with astringent and toning properties.
- hypoallergenc.
PRICE
INR 899 for 30 ml
I bought Marks and Spencer Advanced Formula Solutions Pore Minimiser in June when it was still scorching hot in New Delhi. Probably not a good month to buy or try this product. Jump to know why!
Marks and Spencer Advanced Formula Solutions Pore Minimiser
is a pale liquid primer that comes in slim white tube and silver pointed cap. Its consistency and color are like Guerlain Orchidee Imperiale Exceptional Complete Care Serum sans shimmer. Very light floral smell which is again like any serum (
have you ever noticed how most of the serum based products have similar fragrance to them?
) that disappears after few minutes of the application.
It takes 3-4 drops for whole face and spreads easily. Its
light texture
doesn't make your face greasy (instantly). After all it is made to mattify the skin and reduce pores. Almost true to its claims, it does reduce the size of pores and it evens out the skin texture but not that surprised me and left me saying "WOW".My one of the biggest
disappointment
is when something claims to mattify the skin and lock moisture without making the face oily, but they don't stand true to their claims fore than an hour or so. 
With this money, I could have bought some better options like Sephora Primer.
IS IT FOR ALL SKIN TYPES AND FOR ALL SEASONS?
No if the season is summer or monsoon and your skin type is oily/sensitive. I would like to steer clear in summer and monsoon because my face started looking greasy specially on my upper lip, chin and bridge of nose after an hour. So I can not expect myself wearing this primer and going out where we don't have privilege of air conditioned surroundings everywhere. If you have dry skin, I'd say give it a try because it does minimise the appearance of pores and even out skin to a certain extent. This primer would come under the section of hydrating primer and pore minimising primer. It is definitely NOT a mattifying primer for me. Though it might work during winters.
DID IT BREAK ME OUT?
No. It didn't at all.
DID MY MAKEUP LAST LONG WITH THIS PRIMER?
My makeup started looking patchy after a couple hours and this primer was underneath. So, it definitely did not make my makeup last long. Also the fact is that I didn't go out after wearing the makeup along with primer. So I think it just didn't work!
INGREDIENTS of Marks and Spencer Advanced Formula Solutions Pore Minimiser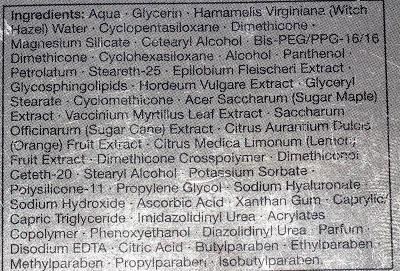 SUMMARY
❤

Pale colored, serum like consistency.
❤

Minimises the pores and evens out the skin to a certain extent NOT completely.


❤

It does keep your skin hydrated.
❤

Does not mattify the skin for me at all.
❤

I would prefer using it in winters now, when the weather is cool and I don't sweat.
❤

  My makeup didn't last longer and stayed only for couple of hours.
❤

It makes my upper lip area, bridge of the nose and chin greasy in an hour.
❤

Rs 899 for this product is way too much for me.
Read more reviews at Marks and Spencer UK website.
BUY
 Available on at Marks and Spencer India stores. I bought it at Marks and Spencer, South Ex, New Delhi.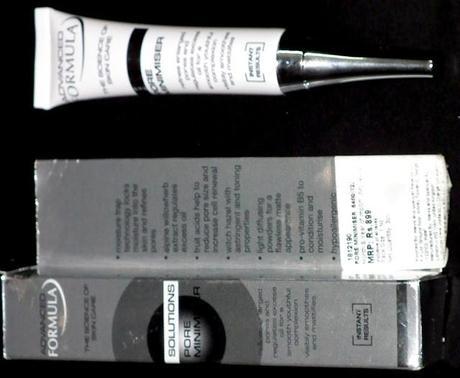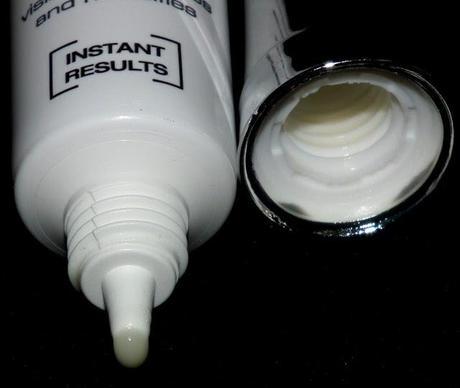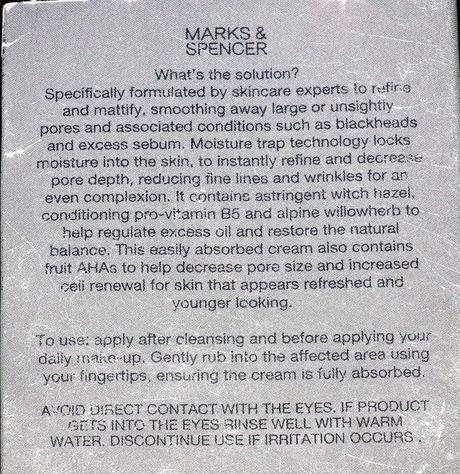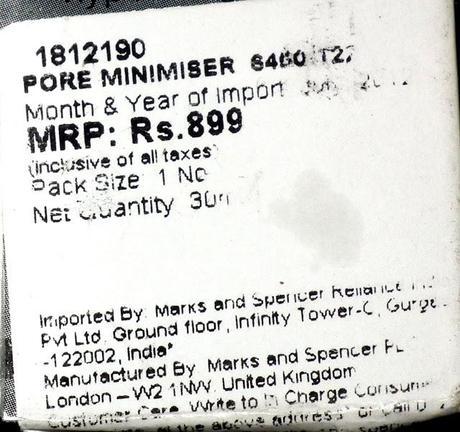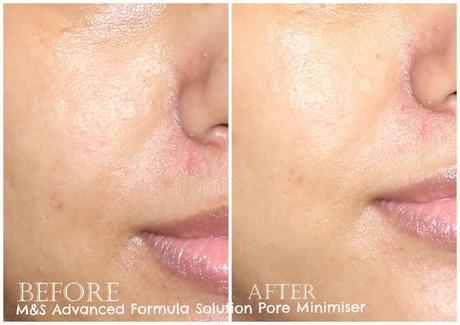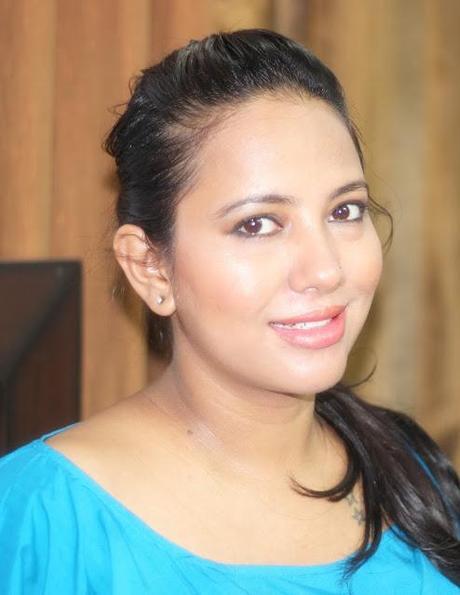 The pigmentation in my neck is due to pregnancy!
A note to Marks and Spencer -
Dear M&S, the formula of this pore minimiser solution needs to be considered again for the sake of oily skin type people. Or let's call this product appropriate for only dry skin people.
- Do you have a primer that makes your pores look smaller but skin greasy?
❤
Do you know "this" about primers?
❤
Click to know about my life's first primer ever.

FACEBOOK  
   TWITTER      INSTAGRAM     
GOOGLE+