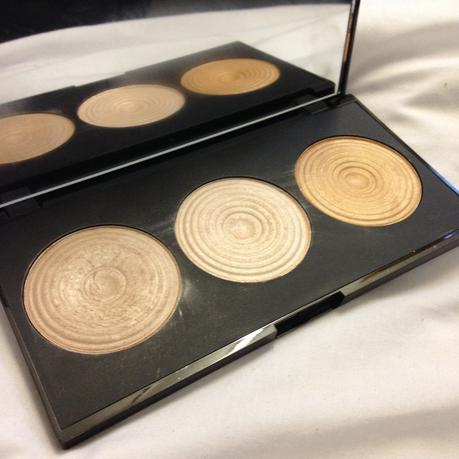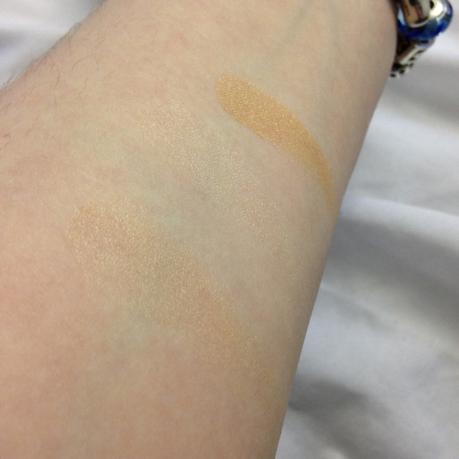 I am probably a little late to the party with this one but I have been lusting after the Make Up Revolution Radiance Palette since it first came out so I decided to finally get it when I got some money for my birthday a couple of weeks ago.
Well I can tell you this was love at first site and I am so glad that I got it. The palette contains 3 face powders, two lighter 'skin tone' shades and one more gold/bronze shade. They all have a slight sheen to them but are not glittery in the slightest. As the name suggests they just add radiance to the skin.
The first shade I use as a setting powder for my foundation especially on those days when my skin is looking dull. This just helps to set things in place and give the skin a healthy glow.
The second shade I use as a highlighter as it comes up slightly lighter than my skin, it is also great for setting under eye concealer.
The third shade I haven't really used much but can see this being perfect for the summer when I have a bit of a tan. (Even if it is fake tan)
As most of you are aware Make Up Revolution is known for their dupes and even though I haven't tried the Hourglass Ambient Light Palette I have swatched it a few times and this is definitely a close match for the fraction of the price.
As much as I like high end products there really isn't the need to spend a fortune on something you can get for less than £10.
You can pick the Make Up Revolution Radiance Lights Palette up for £8 on their website. Each shade also comes individually too.
Have you tried this palette? What are your thoughts?