Have you ever had a battle with yourself? If you could travel through time to change events, would the consequences be worth it? Director Rian Johnson's new film, Looper, asks those questions while simultaneously providing a terrific Science-Fiction film.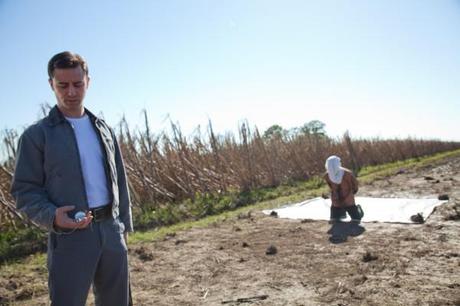 Looper takes place in the year 2044. While there are communities and people that still exist in this time, the people with all power are known as "Loopers". In the year 2074, time travel will become a reality, but the technology is forbidden. The only people with access to these time travel devices seem to be big crime syndicates. Due to other safety regulations in 2074, it has become increasingly difficult to knock someone off. The mob has set up a system where they send the hostage back in time where the loopers execute and burn the bodies, erasing their existence.
One of these loopers is Joe (Joseph Gordon-Levitt), a young man understanding of his situation and preparing for his future. He is aware that once his time is up, the mobsters will send the 2074 version of himself back to be executed thus "closing the loop". All loopers are then given enough gold to live out the rest of their thirty year life span, although they know exactly how and when they will die.
If a looper has second thoughts about killing his future self, both versions are marked for deletion. Seth (Paul Dano) fails to kill his future self and the consequences are dire. After a chummy conversation with gangster Abe (Jeff Daniels), Joe gives up the location of his best friend . One of my personal favorite concepts of the entire movie happens here and sets up a unique communication system between current and future self. That's only a little of what Looper has to offer.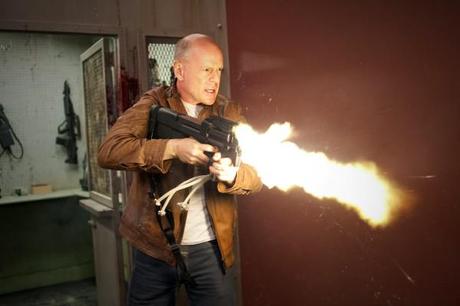 Of course, Old Joe (Bruce Willis) and Y0ung Joe eventually cross paths in 2044. Old Joe doesn't go down without a fight and escapes his execution. Thus both Joe's are marked to be terminated and have their own agendas. Young Joe needs to kill Old Joe so that he can live out the next thirty years of his life; Old Joe has returned to stop the man (in 2044 still a child) responsible for killing someone he loves dearly in the future. Since neither party wants to concede to the other, Old Joe escapes and Young Joe needs to find shelter from those who want him dead.
Are you still with me? Most of the storyline is easy enough to follow, it's only when trying to follow the timelines does the logic get a little messy. Looper has a lot more twists and turns in store and never takes the easy path towards telling its story.  The second half of the movie was never including in the promotional materials for Looper. What begins as a non-stop chase movie, slows down to contemplate morals and contemplate weighty decisions.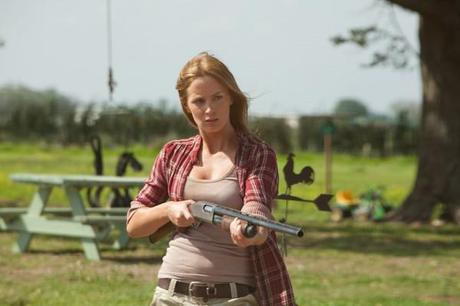 The execution of the second half of the picture falls a little flat. A lot of the science-fiction that meant so much earlier in the film takes a back seat. While it works for what Looper wanted to accomplish, it didn't have as much intrigue. There is also an issue with the introduction of the evolution of humans known as telekinesis. It seems as though it was thrown in as a plot device to make sense of the finale, but it seems like a tacked on addition to the story rather than a fully fleshed out idea.
Pierce Gagnon would be right next to Quvenzhané Wallis
The cast is uni-formally good, easily proving that Joseph Gordon-Levitt is leading man material. Bruce Willis has his most complex performance in a long time and has shades of his performance in Twelve Monkeys which was fantastic. Emily Blunt and newcomer Pierce Gagnon also deserve mention in their sequences in the barn yard sequences of the film. If there was a ranking for incredible child performances Pierce Gagnon would be right next to Quvenzhané Wallis.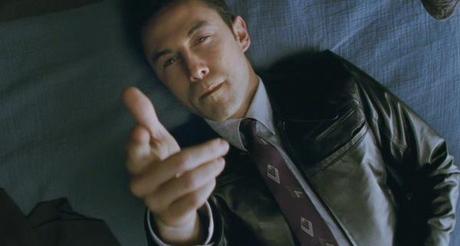 Even with the complicated timelines and contemplative second half, Looper is one of this year's best science-fiction offerings. There is a lot of originality here and the ideas that Rian Johnson uses from fellow Sci-Fi contemporaries work wonderfully within the framework Looper has created. If your looking for smart, well-done science-fiction, look no further than Looper.